Game Of Thrones Might Bring Back A Very Dead Character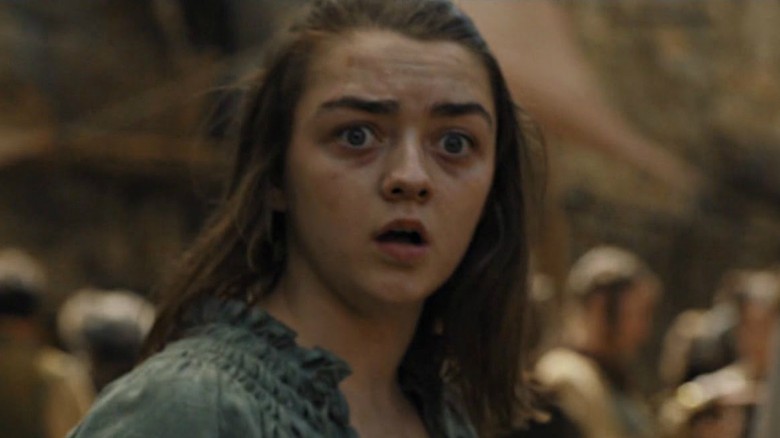 Contains spoilers for Game of Thrones season 7
In Westeros, it's not uncommon for the dead to stop being dead. But rumor has it the upcoming season of Game of Thrones will feature the return of one character who went out in particularly infamous fashion.
Watchers on the Wall reports that David Bradley, the actor who played Walder Frey until Arya Stark (Maisie Williams) slit his villainous character's throat in Season 6, is listed as a cast member in Season 7.
Of course, there are a couple potential explanations for this. Frey could show up in a flashback, or he might not really be Frey at all. We know from the way Arya disguised herself to get to him that she successfully graduated from the school of Faceless Men, and she's retained the ability to change her appearance. Could it be that Arya wears Frey's face at some point? Considering her penchant for revenge, it seems like something she'd do.
Meanwhile, we also know that Harry Potter co-star Jim Broadbent has been cast in a "significant" role for Season 7, along with UFC star Conor McGregor (via Belfast Live). There are also rumors that one long-lost character will finally make his way back onto the show.
It'll probably be a while before we find out how Walder Frey comes back into the mix. Production for Season 7 was delayed so that winter could come to Westeros, and the show won't arrive on HBO until summer, instead of spring. In the meantime, check out secrets the Game of Thrones cast tried to hide.