Legion Won't Be Set In The X-Men Movie Universe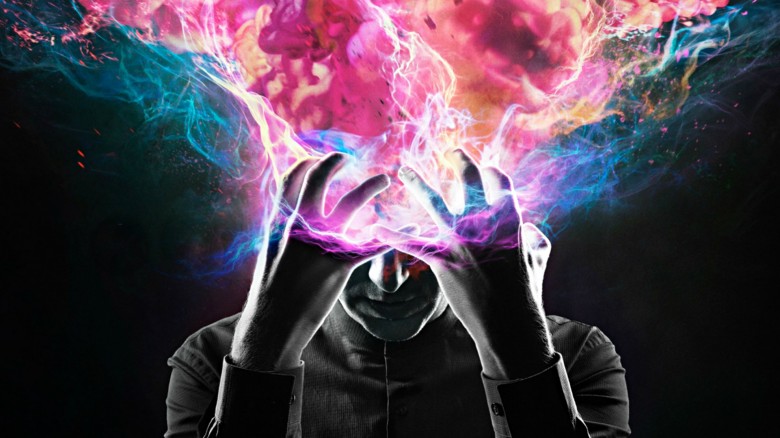 FX
Although the upcoming FX series Legion is based on a Marvel character with strong ties to X-Men, we probably shouldn't be on the lookout for Professor X.
Producer Lauren Shuler Donner (who also produced all of the X-Men films) revealed to IGN that the series from Fargo showrunner Noah Hawley is completely separate from the Marvel cinematic universe and loosely related shows like Luke Cage and The Defenders.
"The cinematic universe will not worry about Legion," Donner said. "They will not worry about these TV worlds at all. They will just continue in the way that they have been continuing, and there is some great stuff that we are developing. I can just say it's going to be new and different, and yet Legion and our other show, we're not going to get in each other's way."
The "other show" she mentioned is an untitled FOX series from Burn Notice creator Matt Nix. However, that show will apparently have more in common with the X-Men movies than Legion will.
"Matt's [show] is much more a part of just the [X-Men] world in terms of there are mutants, mutants are hated and there are Sentinels–though very different from what we've seen before. You feel like you're here in the X-Men world. With Legion, we're our own universe. It gives Noah the freedom to do what he wants to do. Because we play with so many different timelines, and we rebooted and not really rebooted and all that, we felt like, 'Okay, we're going to throw it out there and hope the fans accept it.'"
If you're new to Legion, the storyline follows David Haller (played by Dan Stevens), who is potentially one of the most powerful mutants the world has ever known. In the comics, Haller is the son of Charles Xavier.
Legion premieres Feb. 8 on FX. In the meantime, check out the dark side of X-Men you never knew about.