Why The King From Thunder Force Looks So Familiar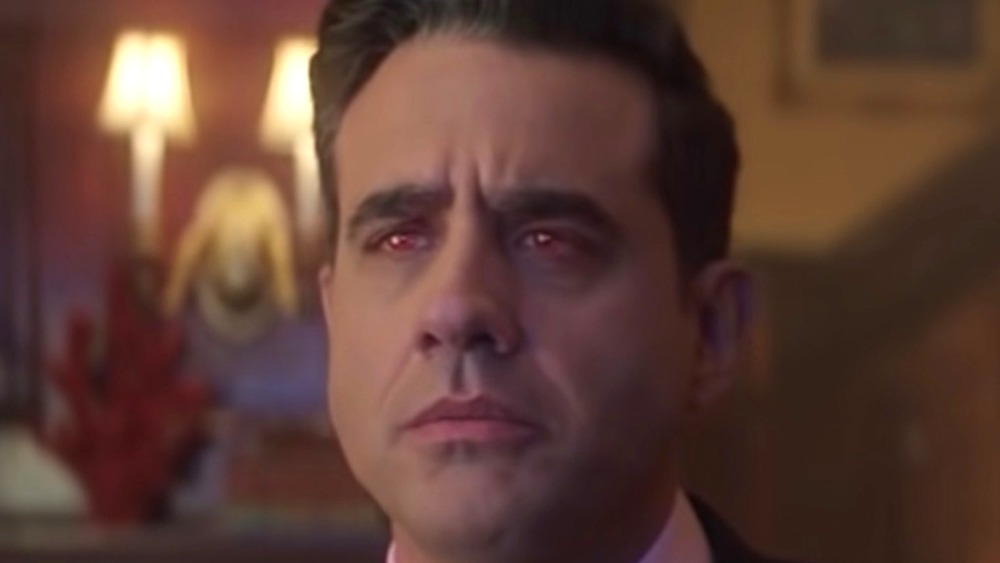 Netflix
The upcoming Netflix movie Thunder Force checks a lot of boxes. It's a loving send-up of the superhero genre, which should make it a hit both among fans of superhero movies and among those who get dragged along to superhero movies. It's a starring vehicle for powerhouses Melissa McCarthy and Octavia Spencer — McCarthy (Bridesmaids, Ghostbusters, Gilmore Girls) will always have you scream-laughing, while Spencer is amazing in anything, from comedy (Drunk History) to drama (Hidden Figures) to horror (Ma). Then there's the strong ensemble cast, which includes Jason Bateman, Pom Klementieff, Sarah Baker, Melissa Leo, and Bobby Cannavale.
All of them are worth talking about, but for now, we'll focus on Cannavale, who plays the movie's villain, The King. He's one of those actors who pops up in everything and always seems to deliver a memorable performance, no matter the genre or role. The New Jersey-born actor has been working steadily in film and television since 1996, so it's difficult to narrow this list down to just a handful of roles. 
But here's where you may know Bobby Cannavale from.
Third Watch (1999-2001)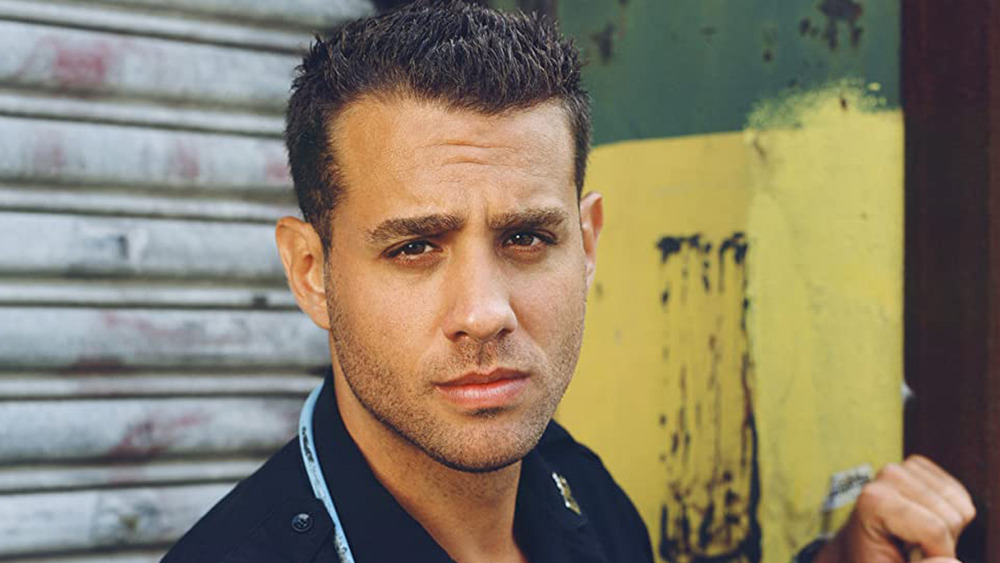 NBC
Although Bobby Cannavale has played a number of cops in his career, for his breakout role, he played a paramedic. Third Watch was an NBC drama created by John Wells that ran for six seasons and followed an ensemble cast of cops, firefighters, and paramedics who work the same 3pm-11pm shift. Cannavale played FDNY paramedic Roberto "Bobby" Caffey for the show's first two seasons in a total of 38 episodes. 
This was an easy-to-like character, which is the sort of role that Cannavale excels at. As a paramedic, Caffey was naturally inclined to help people, but he was also the sort of person who would go out of his way to help anyone he came across in life. The character was ultimately killed off at the end of season 2 during a scuffle with a friend struggling with drug addiction. But Cannavale would go on to bigger and better things.
Vince D'Angelo, Will & Grace (2004-2018)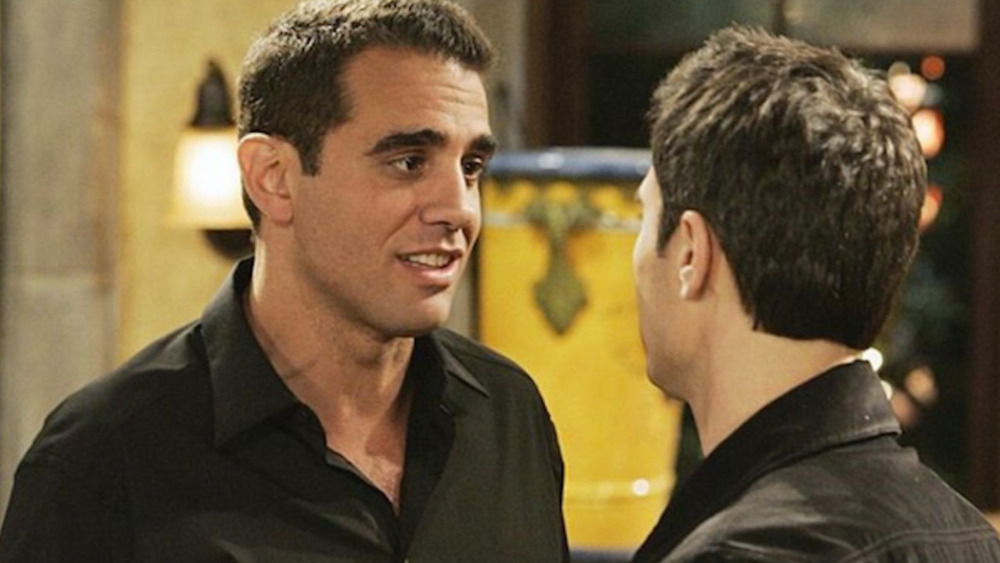 NBC
Years before his Jim Paxton days, many fans first got to know Bobby Cannavale on Will & Grace, where he played Vince D'Angelo, a New York City police officer and the longtime on-again, off-again boyfriend of Will Truman (Eric McCormack). Vince wasn't the most effective law enforcement professional – Playbill described him as "hunky (yet dim)" — but his warm-hearted nature made him likeable. Cannavale appeared in 16 episodes during the show's original run and returned for another episode for the show's revival in 2018. 
Cannavale is mainly known for dramas, but the role of Vince also showcased his underrated comedic acting abilities. He won an Emmy in 2005 for Outstanding Guest Actor In A Comedy Series, his first career Emmy win. Cannavale would go on to make many guest appearances in practically every flavor of comedy show, from Master of None to Bojack Horseman to SpongeBob Squarepants.
Gyp Rosetti, Boardwalk Empire (2012)
HBO
When a role calls for an utter scumbag, Bobby Cannavale can handle that, too. Cannavale joined the cast of Boardwalk Empire in 2012, when he played the third season's main villain, Sicilian mobster Giuseppi "Gyp" Rosetti. The mobster controlled a large chunk of Manhattan, which brought him into conflict with Nucky Thompson (Steve Buscemi).
As a character, Rosetti was very much a violent, short-tempered psychopath. But he was more than that, too. He was as capable of strategic thinking as he was of violence, and he had a soft spot for animals, children, and women. For his performance, Cannavale won the 2013 Emmy for Outstanding Supporting Actor in a Drama Series. He gave the statuette to his mother. 
But as memorable as his performance was, Cannavale didn't dwell on it. "I see my career as more of a journeyman than anything," he told Broadway.com in an interview about his win. "Whatever I did last seems to be what people remember me for. I always feel like if I take six months off, people won't know who the hell I am."
Paxton, Ant-Man (2015) and Ant-Man & The Wasp (2018)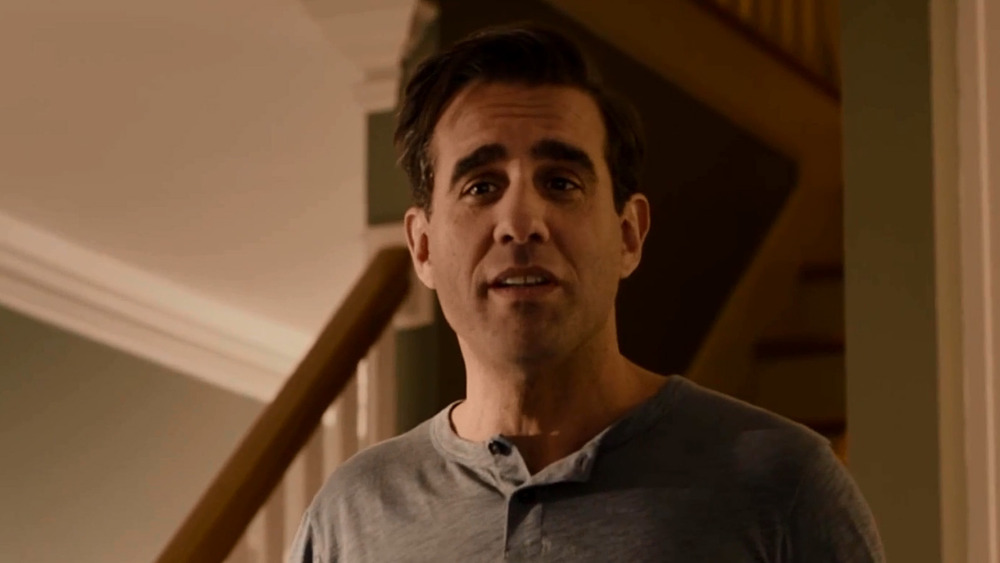 Disney/Marvel Studios
Thunder Force isn't the first time Bobby Cannavale has appeared in a superhero movie. Like practically every other living actor today, he's also a fixture in the Marvel Cinematic Universe, appearing in both Ant-Man and Ant-Man and the Wasp as Jim Paxton, the new husband of Scott Lang/Ant-Man's (Paul Rudd) ex-wife, Maggie (Judy Greer).
Paxton is a unique character in the world of superhero movies. He's both a police officer as well as the new husband of the superhero's ex, which, in another superhero story, might make him a villain or at least an obstacle to be overcome. But in the Ant-Man universe, it's clearly Scott who's the source of all his own problems. Paxton is a much better partner for Maggie than Scott, but he's still a big enough person that he respects Scott's role in Maggie and Cassie's lives and even tries to steer him in the right direction. Since the audience is rooting for Scott/Ant-Man, it would be easy to hate Paxton. Cannavale makes him just too darn likable.