How Sam Claflin Got Into The Mind Of A Psychopath For His Latest Role - Exclusive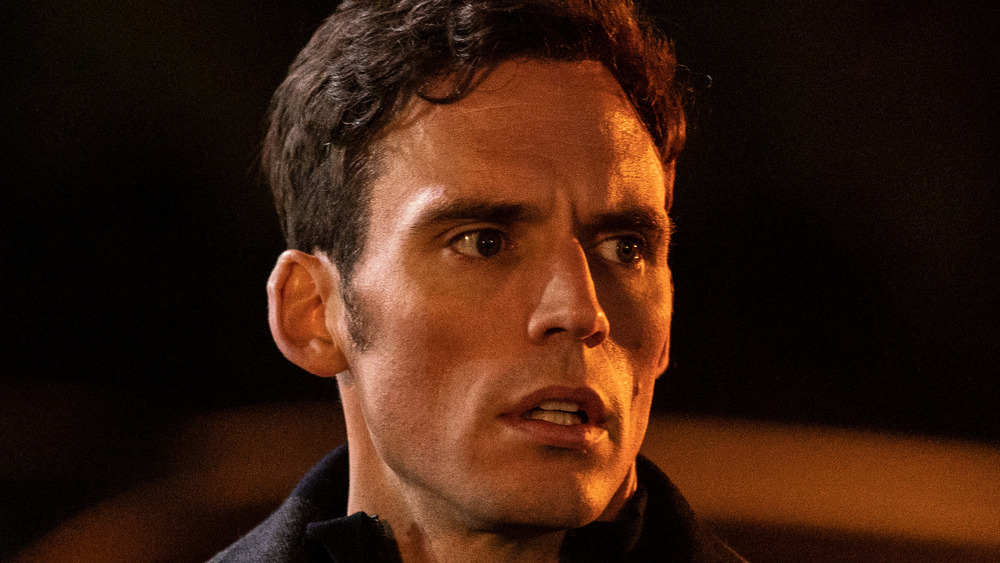 Vertical Entertainment
In complex sort of way, actor Sam Claflin's unnerving turn as a manipulative psychopath in his new thriller, Every Breath You Take, was a meta role for which he takes the idea of acting to the extreme to get into the mind of the character. In Every Breath You Take — playing in select theaters and available on demand — Casey Affleck stars as Phillip, a psychiatrist whose patient takes her own life despite a remarkable breakthrough in her treatment, a tragic event that leaves him lost and confused. Having witnessed his patient's brother, James (Claflin), at the scene of the tragedy, Phillip reluctantly goes against his better judgment and invites the distraught man into his home to meet his wife, Grace (Michelle Monaghan), and teen daughter, Lisa (India Eisley).
Instantly casting a trance over Grace and Lisa with his charismatic presence and seemingly caring demeanor, James exploits the fragile emotional state of the family since they have suffered a devastating loss of their own. The vulnerability creates a means for James to carry out a plan of revenge for his sister, since he believes Phillip is ultimately responsible for her death.
Sam Claflin says he used his acting skills to create James' acts of manipulation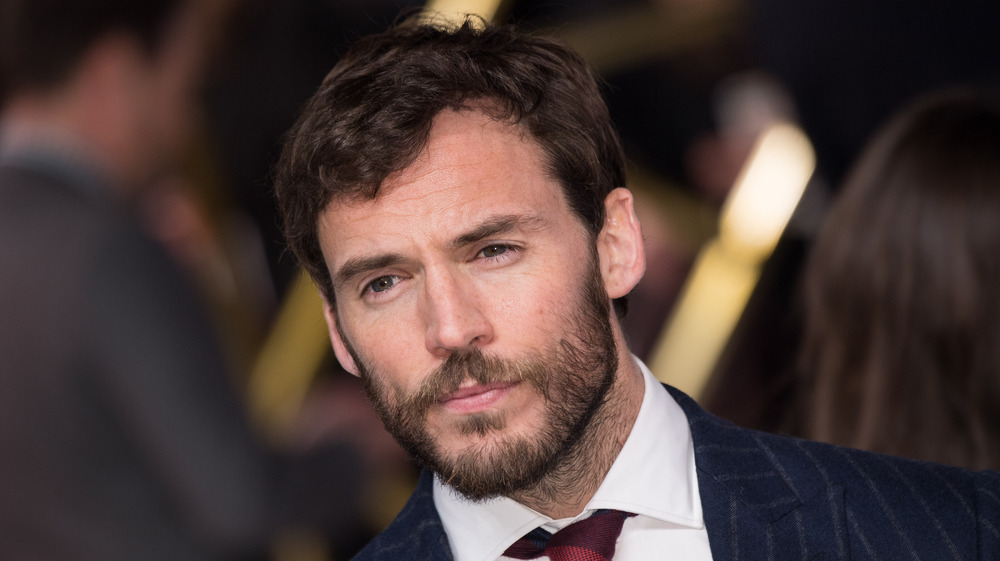 Jeff Spicer/Getty Images
In an exclusive interview with Looper, Sam Claflin — whose credits includes Enola Holmes, Pirates of the Caribbean: On Stranger Tides, and the last three Hunger Games films — said getting into the mind of such a twisted character was an exceedingly difficult task. Director Vaughn Stein told Claflin that he could wrap himself around his character's motivations by simply making James an actor as well, but not in the professional sense. "What we quickly realized is that me as an actor, my job is to sink into roles that are removed from who I am," Claflin revealed to Looper. "[Vaughn] was like, 'Well, you do this for a living, and you do it for 12 hours a day.' What I'm trying to say I guess is that it was easily relatable because I am an actor who pretends to be other people for a living. It was believable that there is another human being out there that could pretend to be someone else and make it believable. I think we just played every moment as if he really believed that he was living those moments."
There's a bigger issue with James, though, because in the course of his manipulations, he begins to actually believe the character he pretends to be. "When James was with [Phillip's] daughter, he genuinely believed that she was the love of his life. When he was with the wife, he believed that she was the love of his life. Then when he was with Phillip, there was the sense of tease or play that had me feeling a little shady and feeling a little on edge," Claflin explained. "But at the same time, we were constantly playing with this barometer of like, 'How much has he pre-planned this whole thing? What's the goal? What's his goal?' It was, well, to destroy his life."
However, he noted, the goal in Every Breath You Take "wasn't to necessarily kill him or kill his wife or his daughter." "There were parts of the plan that unraveled as he was going and parts of it that were pre-planned," Claflin observed. "I think that was the enjoyment. That was the enjoyable part [of creating the role], working out how much was real and how much was made up on the spot."
Every Breath You Take is now playing in select theaters and available to stream on demand.