This Is What Shannon From My 600-Lb Life Has Been Up To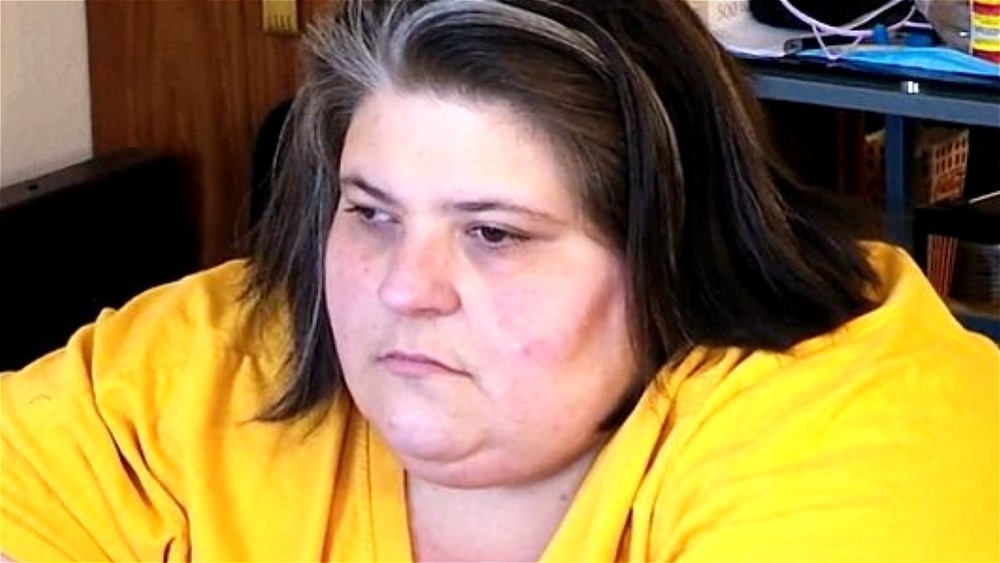 TLC
For nearly a decade now, audiences have tuned in to My 600-Lb Life to see the extreme lengths people will go to in order to receive an all-important surgery that could save their lives from morbid obesity. New episodes continue to be released, and in the show's ninth season, which aired in 2021, viewers got to meet Shannon Lowery of Tucson, Ariz. 
At the start of the episode, Lowery weighs 739 pounds, and she goes into heartbreaking detail about how her unhealthy relationship with food began. When she was a child, she really only had her father around, who was always working and never really had the time to be at home. He also happened to work in fast food, so when she would go to his place of work, she would just eat incessantly. Like so many others before her, she makes the trek to Texas to visit Dr. Now to see if he can help her regain some control over her health. 
Between being hospitalized and having to travel such a great distance, it wasn't easy on Lowery, but by the end of her episode, she was able to lose 80 pounds over the course of 13 months. It's a far cry from the 150 pounds Dr. Now wanted her to lose in just two months, but at least it was progress in the right direction. She still has a ways to go, but she's continuing to strive toward her ultimate weight loss goals. 
She's continued her workout regimen but faced a significant setback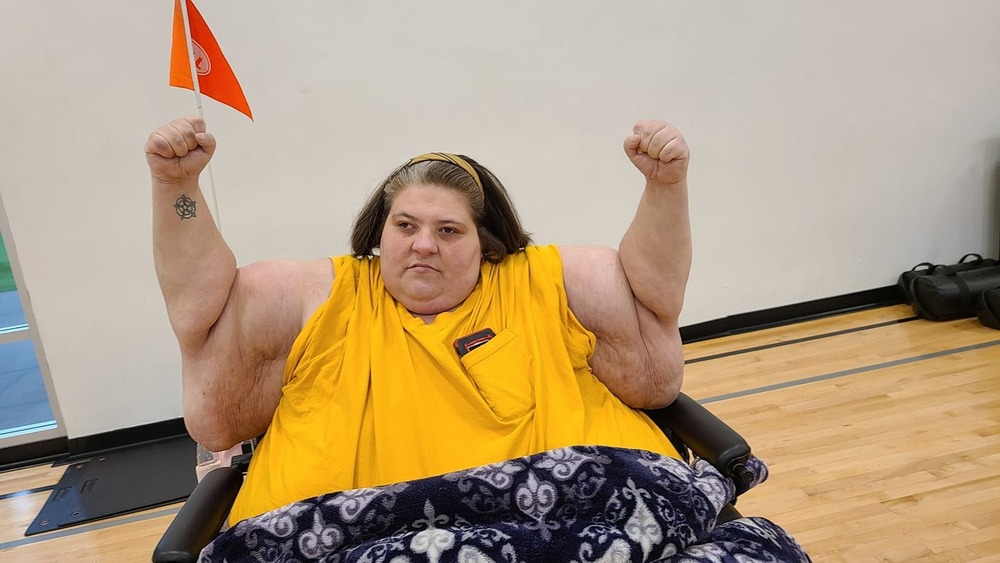 Shannon Lowery/Facebook
Ever since her episode came out, Shannon Lowery has utilized social media to motivate herself, and it's abundantly clear she has a ton of support from her fans who are cheering her on. She's actually started uploading progress report videos on YouTube where she discusses what kind of exercises she did that day along with clips of her at the gym where she uses everything from pulleys and medicine balls to get in better shape. You can also see from photos she's uploaded to her Facebook profile that she's gotten herself a personal trainer to help her reach her fitness goals. 
However, her future with Dr. Now's program specifically seems up in the air. My 600-Lb Life doesn't show audiences everything, and part of the weight loss program that often gets glossed over is the fact people needing the surgery have to move to where Dr. Now is in Texas so that they can get the treatment and aftercare they require to get started on the right foot. By the end of her episode, it looked as though Lowery was on her way to do the same. But in a Facebook post on Feb. 18, 2021, she messaged her followers about her financial difficulties, writing that she need to relocate to Houston to "get surgery to save [her] life," but was having difficulties locating an affordable apartment.
Fortunately, many of Lowery's new fans from her appearance on My 600-Lb Life were quick to chime in to offer her advice on how to find Section 8 housing. Some people even offered their own houses or friends' homes where she could stay temporarily. The journey looks tough, but it's well worth it if Shannon Lowery can get healthy and live happily and fruitfully.