Law & Order: Organized Crime 'What Happens In Puglia' Ending Explained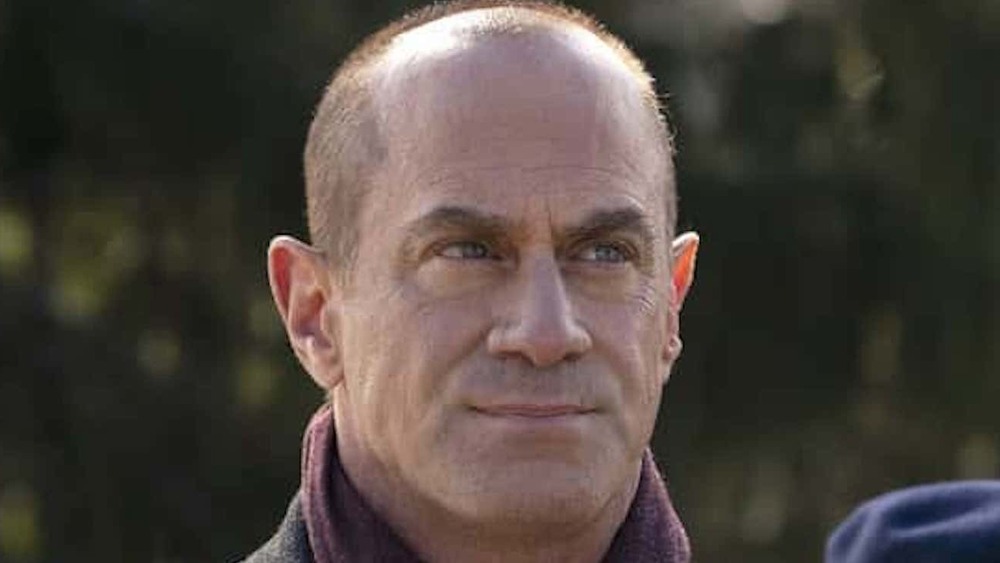 Virginia Sherwood/NBC
Warning: This article contains major spoilers for Law & Order: Organized Crime Season 1 Episode 1.
A brand new Dick Wolf series has premiered, and boy did it deliver. Elliot Stabler (Christopher Meloni) has returned to the Law & Order family, with a bombshell two-hour crossover event on Thursday night. Elliot and former partner Olivia Benson (Mariksa Hargitay) reunited after 10 years apart, and the tension between the two could be cut with the dullest butter knife.
In Part 1 of the crossover on Law & Order: Special Victims Unit, Elliot's wife Kathy Stabler (Isabel Gillies) passes away after a bomb is planted in their rental car. The duo and their family is visiting from Rome, Italy where they have been living the last five years. Elliot is in town for some meetings and to testify, and also to attend an awards ceremony being held in Olivia's honor. Most of the episode focuses on the difficult journey to find out who is behind the bombing, but also heavily plays into the very broken relationship between Olivia and Elliot. 
The episode ends, and a swift transition moves us into the first episode of Law & Order: Organized Crime. The official hunt for Kathy's killer begins, but Olivia looms in the distance.
Elliot Stabler slowly discovers the Wheatley family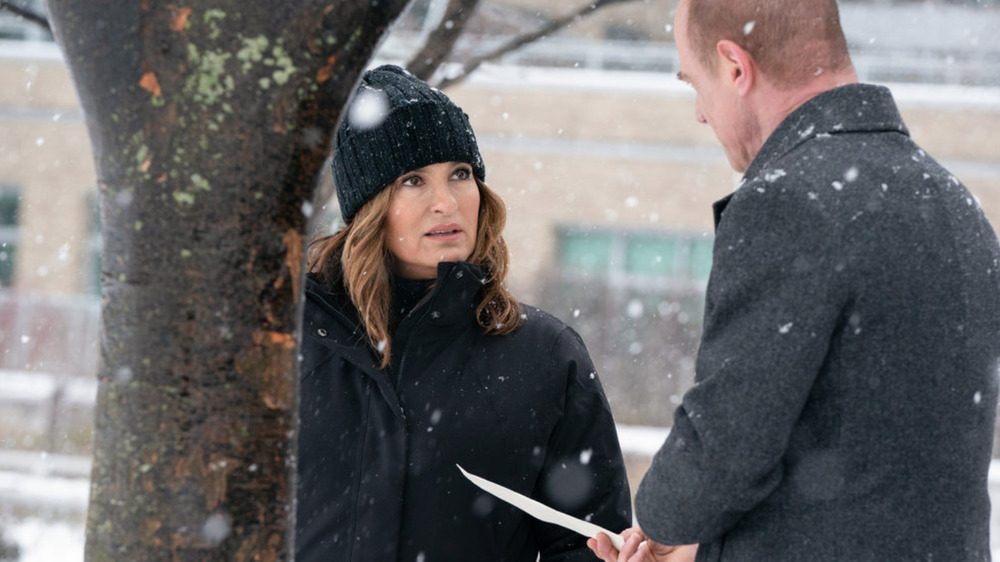 Virginia Sherwood/NBC
We see Elliot attempt to get information out of two jailed Italians, which is a bust as they refuse to give up any information. In Special Victims Unit, we learned this was all connected to an Organized Crime syndicate, but who is running it is unknown. Shortly after, Elliot meets up with Olivia at a park where she is playing with her son Noah. Officially off the case, Olivia gives Elliot a file with all the information she has, and the awkwardness between the pair is brutal. Kathy is also buried, putting a literal nail in the coffin on that relationship, leaving things open for Bensler.
Elliot hands Olivia a letter, which he says was a speech he was going to give at her award ceremony. He says he understands if she throws it out, or doesn't want to read it. Olivia seems unsure of what she'll do with this mysterious letter, but accepts it. The look in Elliots eyes as he watched Olivia leave and play with Noah cuts deep. There are lingering feelings there for sure, which are expected to be revealed in this letter, and further down the line in both series.
Meet Richard Wheatley, the newest Law & Order villain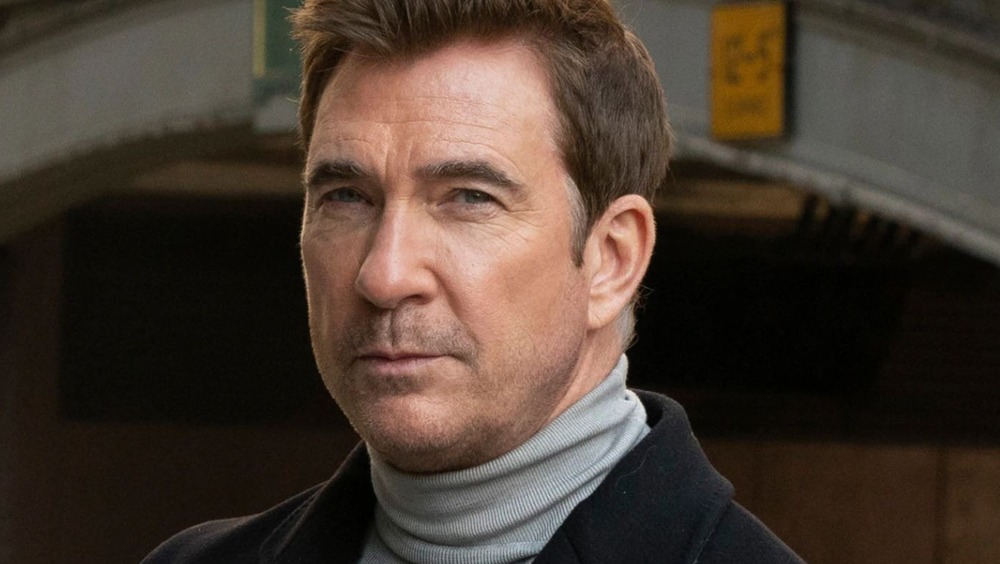 Virginia Sherwood/NBC
The episode serves as an introduction to Richard Wheatley (Dylan McDermott), our season's big bad. The son of a mobster, Wheatley has been running the show while his father was away in prison. For some reason not known to us at this time, Richard has an issue with Elliot, over something that happened in Puglia, Italy. Elliot still doesn't quite know how it's all connected, but we'll find out over the next few episodes. The purpose of Richard's introduction is to prove his ruthlessness, as we watch him murder his father over a comment made about his wife. This is not a one-off villain — we will see him in every episode, per the series IMDB page, and Elliot should be scared of what's to come.
In the episode's finale, Olivia is waiting at Elliot's hotel to talk to him. She read the letter! Unfortunately, Elliot receives a mysterious phone call and can't talk to her, leaving her to stand alone upset in the lobby. This is just another stab in the wound for the Captain. Olivia is finally ready to talk to Elliot, but he can't, and it doesn't seem like this friendship is ever going to be repaired. The two exchange a look of desperation before Elliot gets on the elevator, and fans are left wondering what's going to happen next.