How This Walking Dead Actor Really Feels About His Character Being Killed Off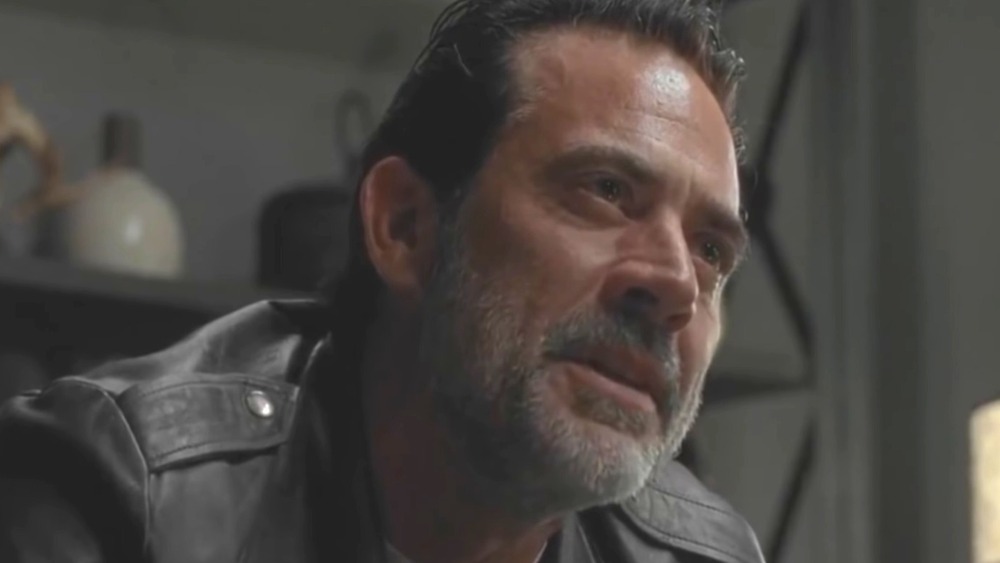 AMC
There's no doubt that the season 7 premiere of The Walking Dead was one of the most divisive points in the series. As the world got properly introduced to Negan (Jeffrey Dean Morgan) and his deadly bat Lucille, his memorable appearance did come at the cost of two beloved characters. The end of season 6 messed with our expectations as it looked like only Glenn Rhee (Steven Yeun) was going to be killed by Negan. Then in the season 7 premiere, not only was Glenn killed by Negan but so was Abraham Ford (Michael Cudlitz).
Some took this event as a surprising way to shake things up on the show. Yet as this Forbes article noted, some also took the killing of these two beloved characters as a cheap way to fake out the audience. Their deaths were definitely not without outrage from the fans. And with time away from the series, both Yuen and Cudlitz had time to reflect on their characters' shared onscreen murders.
With time away from The Walking Dead and a chance to stretch his acting muscles in films like Sorry To Bother You and Minari, Yeun noted in a Variety interview that while he was sad about Glenn's death, playing the character boxed him in a bit and didn't give him an opportunity to truly find his voice.
As for Cudlitz, he took more of a fan's perspective on his character's death on The Walking Dead.
Michael Cudlitz thinks Abraham and Glenn's death was too much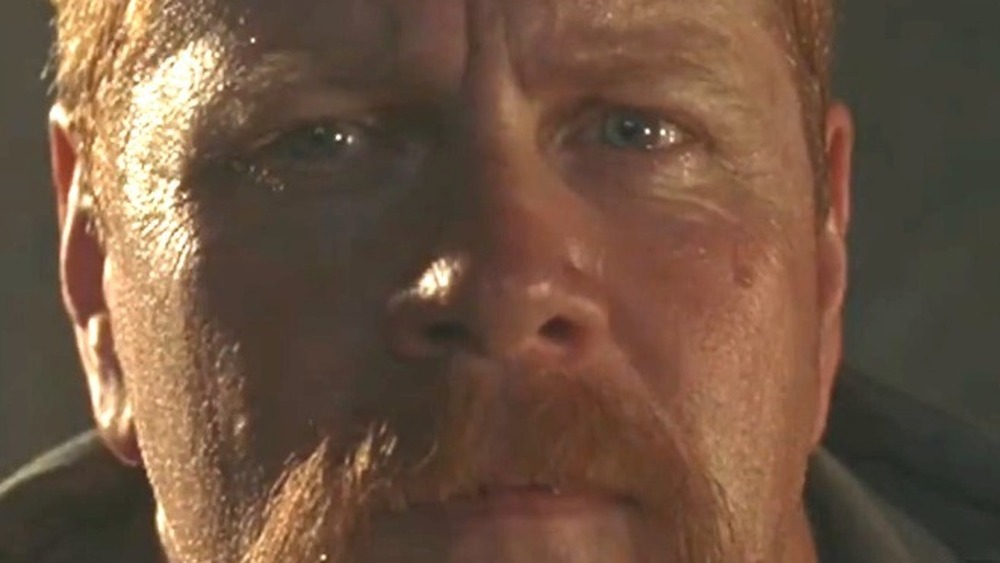 AMC
During an interview on Daily Blast Live to promote his role in the upcoming film Clarice, Michael Cudlitz talked about Abraham's death on The Walking Dead. For the actor and director, his character's death coupled with that of Glenn's was a case of too much, too soon.
"I thought that having myself and the Glenn character die in the same episode was too much and not necessary for the story that they were trying to tell," he said. "I think they could have spread that out and gotten more bang for their buck as it were. I think a lot of the fan base was really, really upset when that happened because the talk was 'Which one is it going to be? Which one is it going to be? Which ONE is it going to be?' And it wound up being two of the biggest fan-favorites."
Cudlitz did admit in the interview that he could see the moment as an exciting way to reset the show, but he still thought it was too much. Of course, while his character died, Cudlitz has continued working on The Walking Dead as a director since season 9. In addition, it is still possible that Abraham could make another appearance on the show. While talking to ComicBook.com, the actor revealed that there has been discussion of his character possibly appearing in a film that would pull from his origin in the comics.