Here's What Fans Have To Say About The Iconic NCIS Theme Song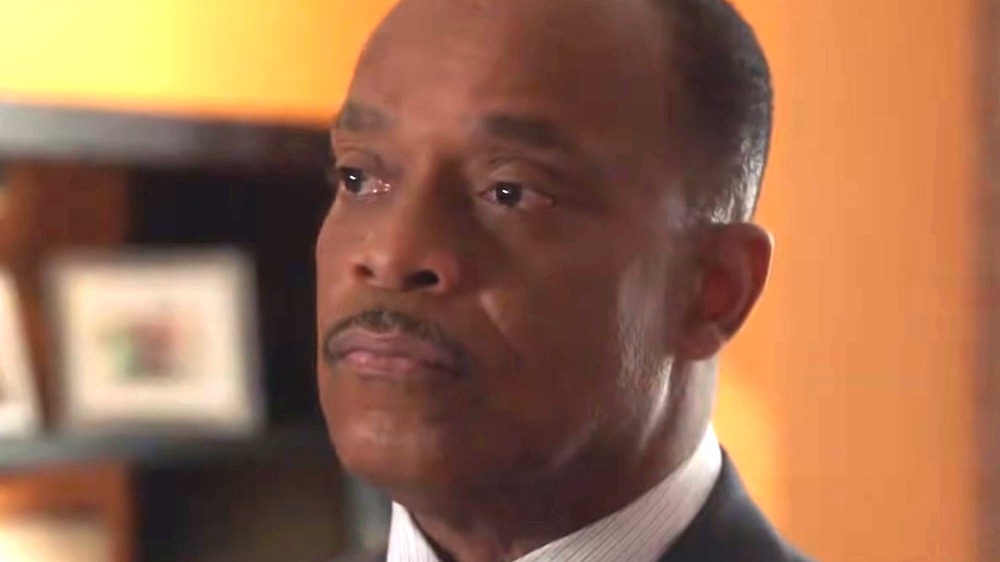 CBS
CBS crime drama NCIS debuted in 2003 as a backdoor pilot episode of legal drama JAG. NCIS then began airing under its own name that same year. Thanks to the series' longtime popularity, NCIS is currently airing its 18th season. Even after all this time, NCIS is the second most-watched series on all of TV.
NCIS has changed in certain key ways since its early years. Pauley Perrette (Abby Sciuto), for example, was once an important cast member before leaving after the 15th season, citing issues with cast and crew behavior. Other notable actors to leave NCIS include Michael Weatherly (Anthony DiNozzo), Cote de Pablo (Ziva David), and Jennifer Esposito (Alexandra "Alex" Quinn). Even series lead Mark Harmon (Leroy Jethro Gibbs) is rumored to be leaving following the conclusion of season 18.
Despite the series' continuous change, at least one key component of the series has remained constant: its theme song. Although the accompanying video that plays in the series' introductory credits generally rotates, the song that plays at the start of each episode has remained virtually unaltered. This has allowed plenty of time for fans to weigh in on the quality of the track.
Kicking things off with a rave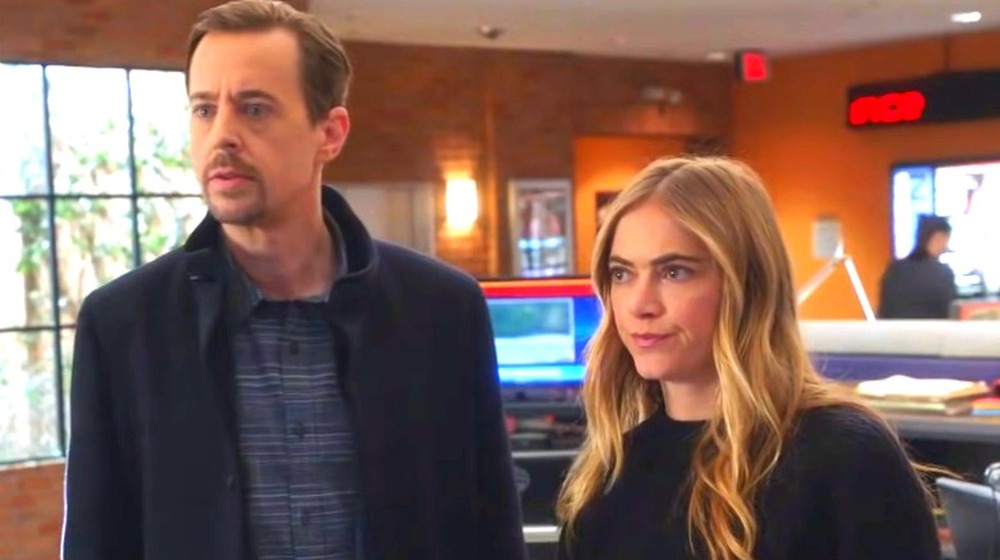 CBS
While fans have varying opinions about the quality of the theme song, most agree that it sounds like it belongs at a rave, making it something of an unusual fit for a military cop show. Some have praised its upbeatness, sharing GIFs of dancing TV characters from NCIS and other popular series. One fan has derided the theme song as a bad fit for the show, characterizing it specifically as sounding cheap. Former series star Pauley Perrette, without including any judgement as to its quality, encouraged her Twitter followers to dance to the theme.
Similarly, Dave Jorgenson, who manages the TikTok account for The Washington Post, described the theme song as not good or bad but like Darude's "Sandstorm." About a month later, he shared that the NCIS theme had become the soundtrack to the "hottest dance craze in [his] apartment."
Finally, at least two different fans have specifically described the NCIS theme as similar in sound to prolific EDM producer Porter Robinson's Virtual Self side project — not an association that would make sense in the world of NCIS, but one that becomes possible thanks to the unique and enduring tune that has opened practically every single episode of the series.