This Is Why Paul Richardson Left Gold Rush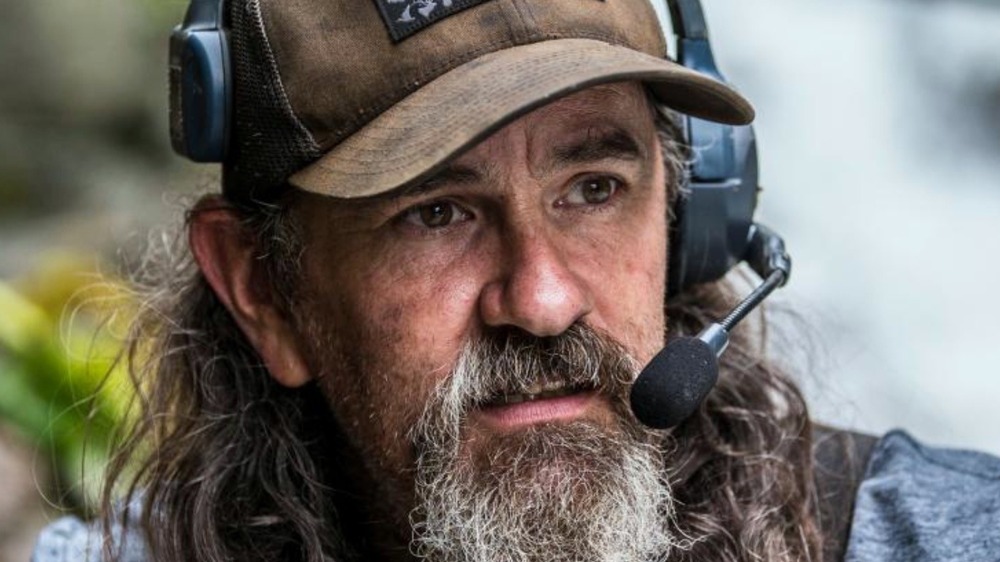 Discovery
There's not just gold flowing in the hills of Alaska — there's family drama up there too, and it's starting to pour down on some familiar faces from a certain reality show.
As outlined by Distractify, dedicated fans of Discovery's Gold Rush: White Water have been asking lots of questions as to the sudden disappearance of dredge diver Paul Richardson from the show as it embarked upon its fourth season. Richardson is quite a popular face on the program, as is his wife, rookie dredge tender, dredge diver, and mini dredge operator Kayla Sheets.
Kayla recently broke her silence with a tweet that explained she and Richardson have been absent from the show due to her stepbrother Dustin Hurt's decree.
"Sorry everyone, I fought hard to be on Season 4 but ultimately Dustin said he wouldn't do the show if I came back," tweeted Sheets on November 14, 2020. "I think the little man was intimidated that I could do everything that he did, despite being a woman. I have no regrets for standing up against him. He is a coward."
"Roughing it" can be rough on a family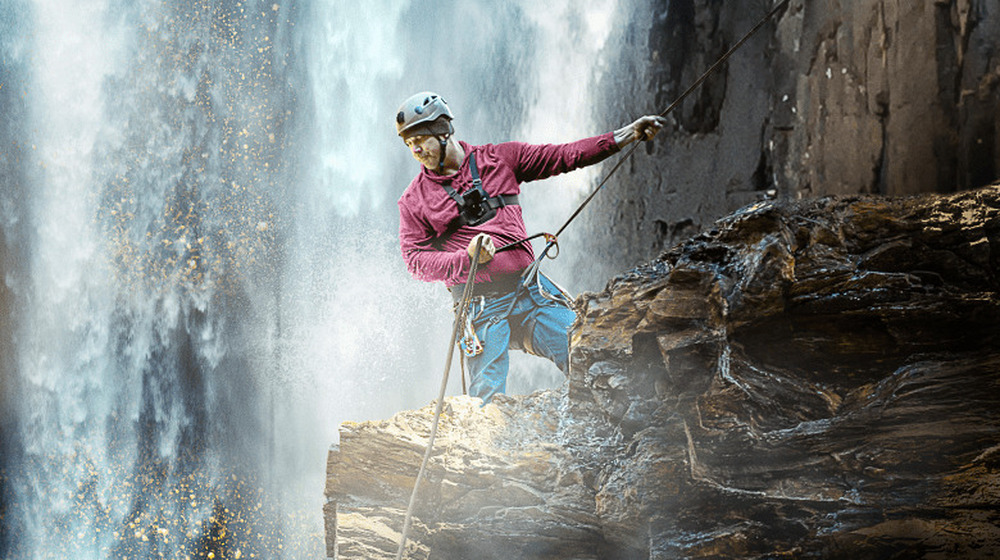 Discovery
Sheets has butted heads with the more traditional Hurt side of the family on the show multiple times — and Dustin has indeed gone on record before the cameras to say that he doesn't think women should be in the field as miners. Sheets' working relationship with her stepfather has also been a mixed bag, according to her.
"Work Fred and stepdad Fred are two different people. And I found it very difficult to work with Fred because he's old school and I'm this know-it-all 30-year-old," she told Monsters & Critics in 2020.
Sheets went on to explain that her side of the family is still speaking to her stepfather, "Dakota" Fred Hurt, around whom the show is centered. "He had my blessing. I'm not going to jeopardize the show, crew members, and production to prove a point," she tweeted. 
Part of Discovery's multi-show Gold Rush franchise, White Water follows a group of gold miners trying to pan out their fortune on a pacer claim on Alaska's McKinley Creek by methods like suction dredging. The original series, meanwhile, has to date spawned 12 seasons and five spin-offs. Gold Rush: White Water is popular enough on its own to have an aftershow, The Dirt. Earlier seasons of Gold Rush: White Water also featured Kayla's brother, Zack Sheets, and their mother, Jennifer.
Neither male member of the Hurt family has made public comment on this situation.