Why Cricket Pate From Lawless Looks So Familiar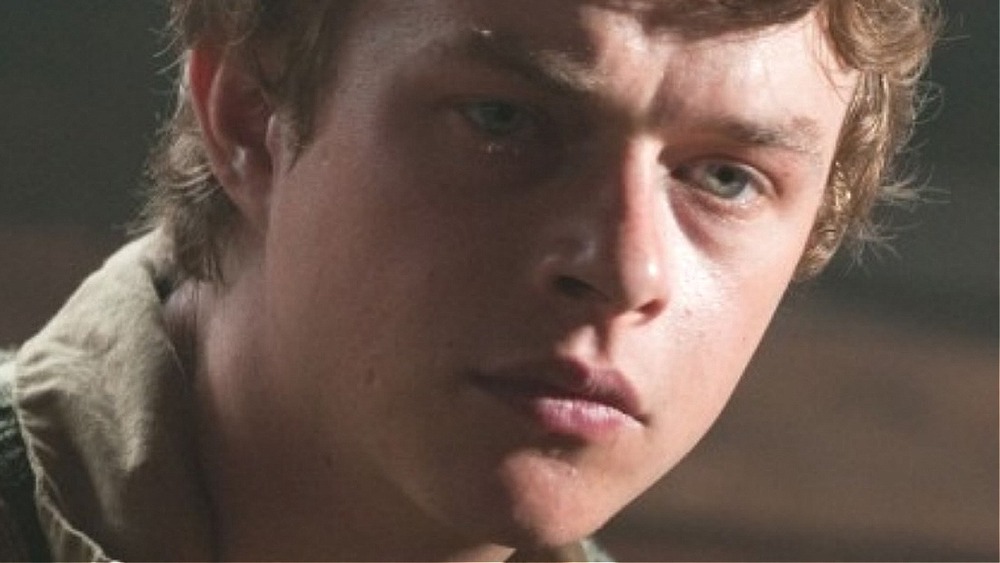 TWC
The 2012 film Lawless is currently in the Top 10 most watched list on Netflix. It's a movie about three boot-legging brothers set during the Great Depression. The crime drama, which received mixed reviews from critics, is based on a historical novel by Matt Bondurant, and was adapted for screen by singer-songwriter Nick Cave. It features a number of big stars in its cast, including Tom Hardy, Shia LeBeof, Jessica Chastain, and Guy Pearce.
One of the supporting characters in Lawless is Cricket Pate, a friend of the Bondurant brothers, who assists them with their business. Cricket is a sweet-natured, loyal-to-the-end comrade to the Bondurants, as well as an expert moonshine engineer. While the actor who plays Cricket loses himself seamlessly in the role, viewers may still get the sense that they've seen him somewhere before. They'd be right.
The actor is Dane DeHaan, a veteran of both stage and screen who has earned rave reviews for his impressive range of performances. If you're wondering where you have seen DeHaan before, here are some of his other prominent roles.
Dale DeHaan licked Ryan Kwanten's head in True Blood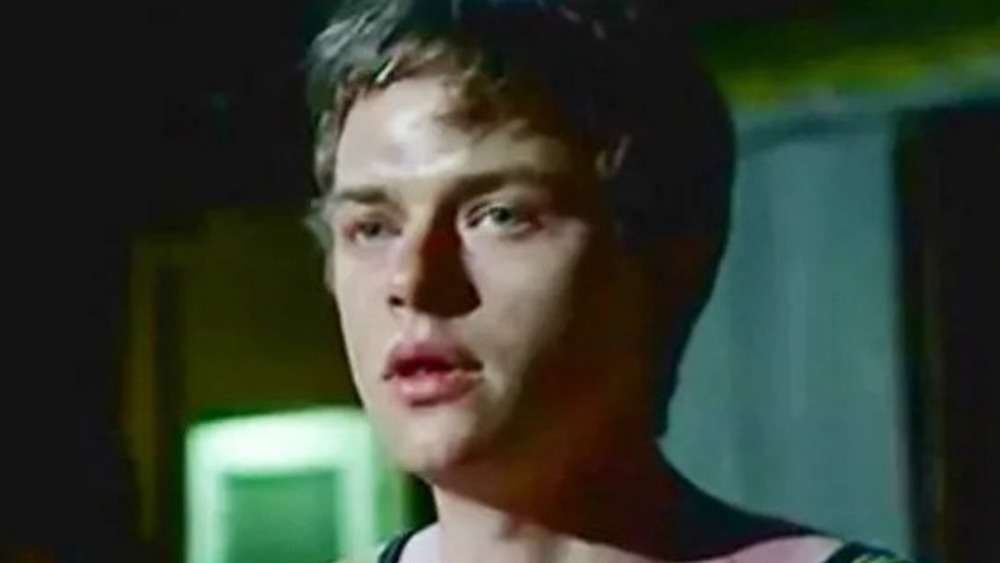 HBO
The hit HBO original series True Blood features supernatural beings of every kind — from vampires and werewolves to witches and fairies. The show's fourth season even introduced audiences to a family of were-panthers who give Sookie's well-meaning brother, Jason (played by Ryan Kwanten), a heck of a time.
DeHaan plays Timbo, a young member of the were-panther tribe. At the end of season 4's premiere episode, entitled "She's Not There," Timbo lures Jason away with the fib that their freezer is on the fritz, resulting in Jason getting knocked unconscious and taken captive. When Jason awakens in the following episode, "You Smell Like Dinner," his head wound is being "treated" by Timbo, who has strong feelings of guilt for his part in Jason's imprisonment, and attempts to set him free. The last time we see Timbo, the were-panthers are gathered around a fire listening to a story of their origins.
DeHaan played a historical figure in Kill Your Darlings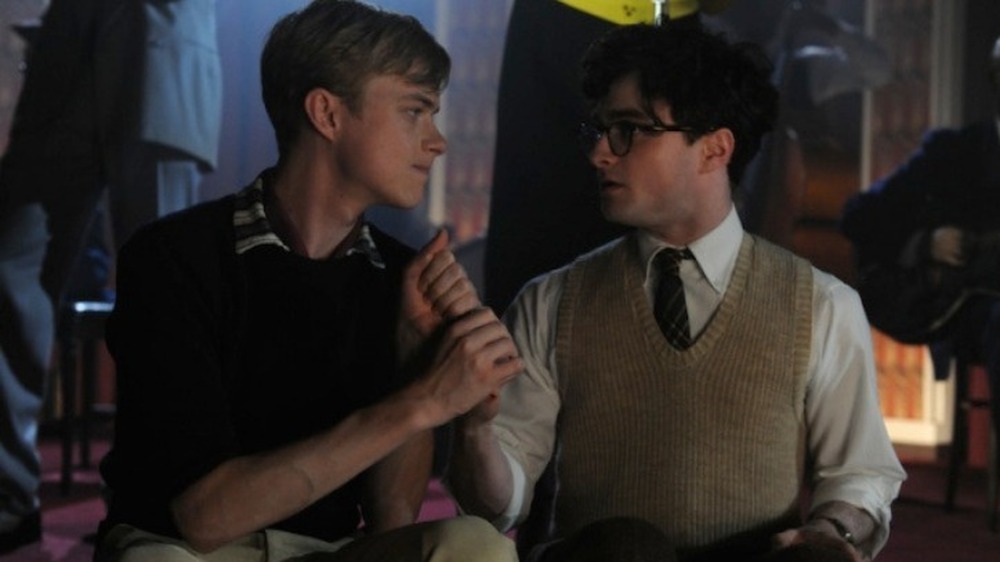 Sony Pictures
In 2013, DeHaan portrayed Lucien Carr in the film Kill Your Darlings, alongside Daniel Radcliffe and Michael C. Hall. The historical drama is based on true events centered around real-life writers Jack Kerouac, Allen Ginsberg, William S. Burroughs, and United Press International editor Carr. Many readers will no doubt recognize these names as the central figures of the American Beat Generation of the 1940s and '50s.
Kill Your Darlings tells the story of how Carr and Ginsberg (Radcliffe) met at Columbia University and began a long friendship, followed by a series of events which ultimately land Carr in prison for murder. The film is a disturbing look at the darkness of human nature, as well as America's history of homophobia. The film received mainly positive reviews from critics, who lauded the powerful performances provided by the actors. 
DeHaan's portrayal of Lucien earned him a nomination from the Gotham Awards for "Breakthrough Actor," and a win from the Hamptons International Film Festival for "Breakthrough Performer."
DeHaan was Norman Osborn a.k.a. the Green Goblin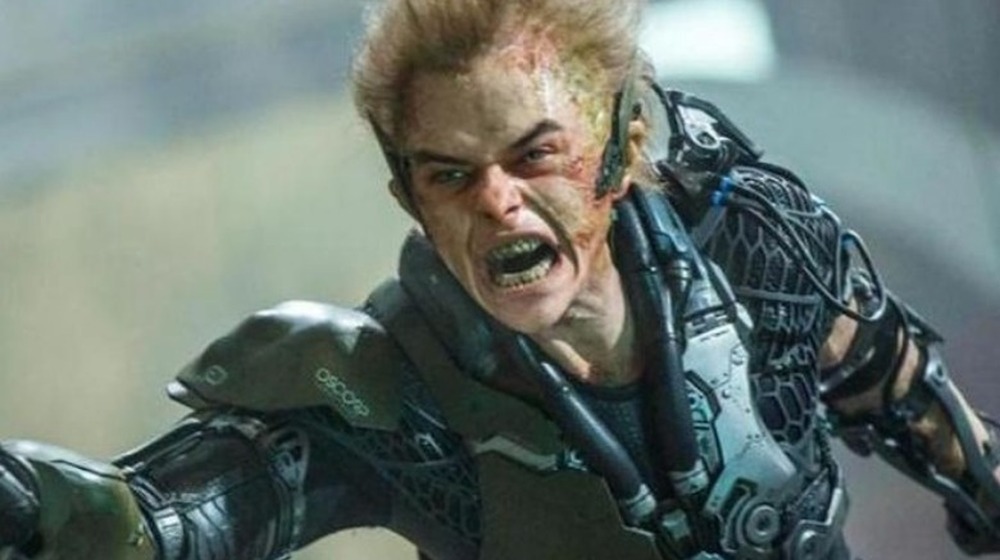 Sony Pictures
Perhaps DeHaan's most recognizable role comes from the Marvel universe (though not necessarily the Marvel Cinematic Universe). DeHaan plays Harry Osborne in The Amazing Spider-Man 2, the second film in the second generation of Sony Pictures' long-running Spider-Man franchise. 
Osborn is a longtime friend to Peter Parker (Andrew Garfield) and CEO of Oscorp, which he inherited after his father's death. Fearful that he has inherited the genetic illness which killed Norman Osborn, Harry is led to believe that the only cure to be found lies within the blood of the friendly neighborhood Spider-Man. After Spider-Man refuses his help, Harry's obsession grows to dangerous levels. An experiment gone wrong transforms Harry into the infamous Green Goblin, complete with sickly green skin and a venomous grin. 
While The Amazing Spider-Man 2 was not a big hit with critics, the movie crushed at the box office in its opening weekend, earning $91.6 million. Though Sony intended for more films to be made in The Amazing Spider-Man franchise, their plans ultimately fizzled due to a long list of complications, including producer Roberto Orci leaving the project (via IGN). Rumor suggests we may see more than a few elements from this corner of the Spider-Verse in the upcoming Spider-Man: No Way Home, though it looks like DeHaan likely won't be reprising his role as the Goblin.
That said, he's certainly worth checking out in any of his other fascinating projects.