Guy Pearce Reveals His Favorite Horror Movies Of All Time - Exclusive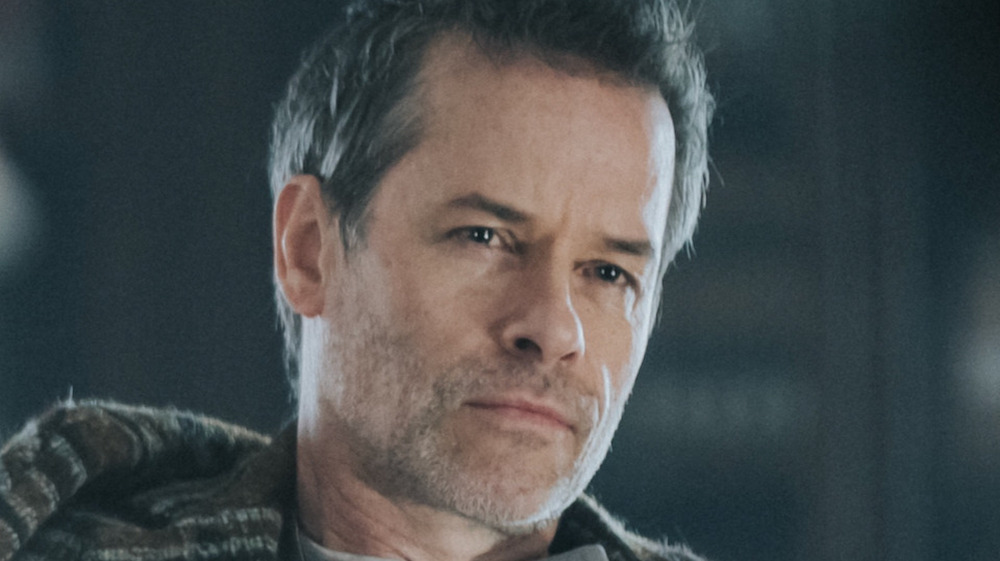 Vertical Entertainment/Redbox Entertainment
Guy Pearce is no stranger to horror films — having starred in Alien: Covenant, Prometheus, and Don't Be Afraid of the Dark — but it's certainly not his standard fare. He's probably best known for critically acclaimed films such as L.A. Confidential and Memento and big budget action flicks like Iron Man 3 and Bloodshot. But in 2021, Pearce is once again taking a stab at horror, starring in the exorcism film The Seventh Day, which co-stars Stephen Lang and is out now in theaters and on demand. The film offers a unique twist on the idea of demonic possession, with Pearce leading the pursuit of a deadly demon who has taken up residency in a young boy's body. As the hardened Father Peter, Pearce is tasked with taking a young apprentice under his wing as they embark on a journey to Hell and back that exposes the dark underbelly of the priesthood.
Pearce himself calls The Seventh Day "very scary," and says the final cut of the film spooked him more than he expected. But it's not the only horror film that has left an impression on the actor. Pearce recently sat down with Looper for an exclusive chat in which he revealed his favorite horror movies of all time.
Guy Pearce grew up on classic '80s horror flicks — and recommends this one lesser-known film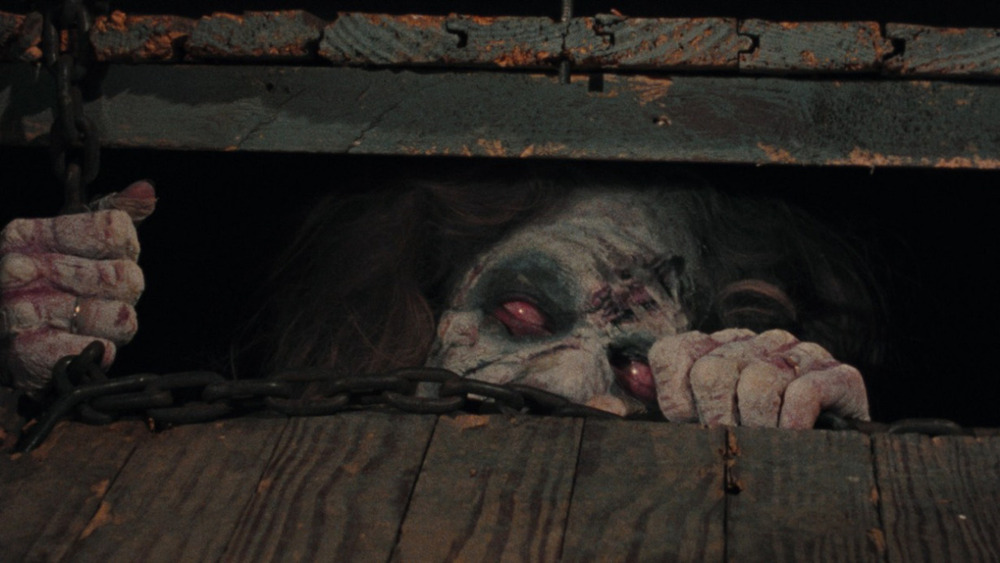 New Line Cinema
Born in 1967, Pearce was a teenager during the horror boom of the 1980s, and films from that era stuck with him the most. But the first one that pops into his head? "Evil Dead was a fairly effective film," he says. "I remember that pencil going into the ankle at a certain point." Beyond that, there are several other movies that have endured in his mind. "American Werewolf in London, I remember going to see that at the cinema when I was about 12 or 13, and there was something about that film that just felt — even though, of course, it's people turning into werewolves — real to me," says Pearce. "And, of course, as a kid growing up in the '80s, we were exposed to all the Friday the 13th and Halloween films, as well. I saw all that stuff, but they all felt like they were part of a genre, whereas American Werewolf in London and another film that I saw called Death Ship [didn't]."
While the others are pretty well known to even casual horror fans, Death Ship is a more obscure cult classic that was released in 1980 and stars Richard Crenna, George Kennedy, and Saul Rubinek in one of his very first roles. And it comes highly recommended by Pearce. "Check it out," he says. "These people on a boat cruising across the ocean and they come across an old warship. They're getting a bit of a signal on the radio. It seems like an abandoned old warship with nothing going on, but they, of course, board the ship and find that it becomes quite the horror story. That really stayed with me."

The Seventh Day is out now in theaters and on demand.