The Underrated Elle Fanning Romantic Drama You Can Watch On Netflix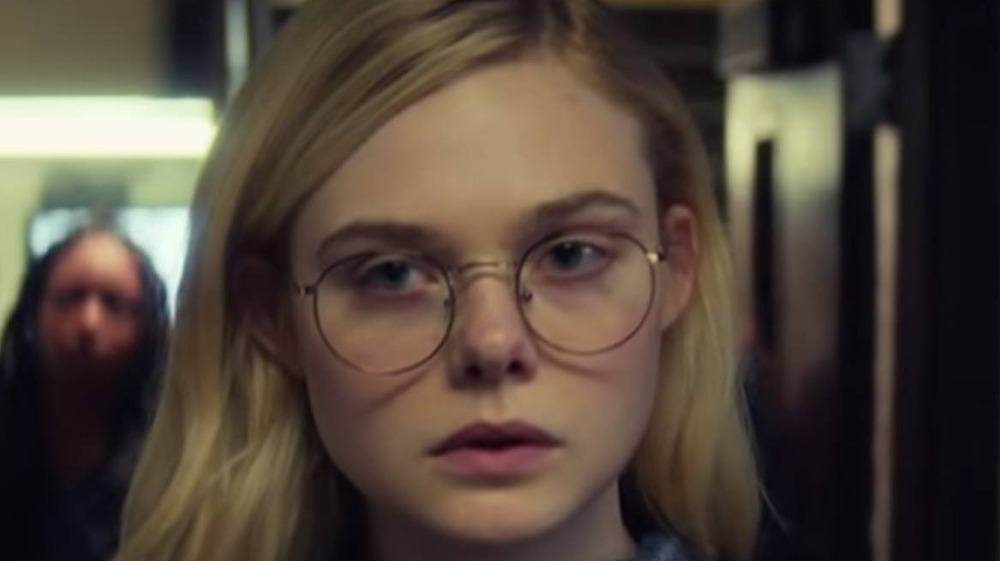 Netflix
For years, Dakota Fanning was one of the premier actresses working in Hollywood — an impressive feat considering she's not even 30 years old. This can be attributed to a string of high-profile performances in critically-acclaimed films like Sweet Home Alabama, Uptown Girls, and Man on Fire. These days, she's still churning out impressive performances — except now, her sister, Elle, has also joined the ranks of the A-list. 
While Elle Fanning been acting for pretty much just as long as her sister, she didn't really break out into the public consciousness until she appeared in the 2011 retro throwback Super 8. She may have gotten her start in supporting roles, but it wasn't long until she made the leap to leading lady, even earning a slew of award nominations in 2020 for portraying Catherine the Great on Hulu's The Great. 2020 proved to be an exceptional year for her, as it was also the period where she starred in All the Bright Places, a tearjerker geared toward teens that will leave you misty-eyed by the end. 
Based on the young adult novel of the same name, All the Bright Places follows in the grand tradition of mature stories marketed to teenagers, as it includes plenty of heartbreak in the same vein as The Fault in Our Stars. Anyone in need of a good cry needs to cue up this flick on Netflix — although you should be aware that it may trigger those who have struggled with mental health issues in the past.
All the Bright Places is a heart-wrenching exploration of trauma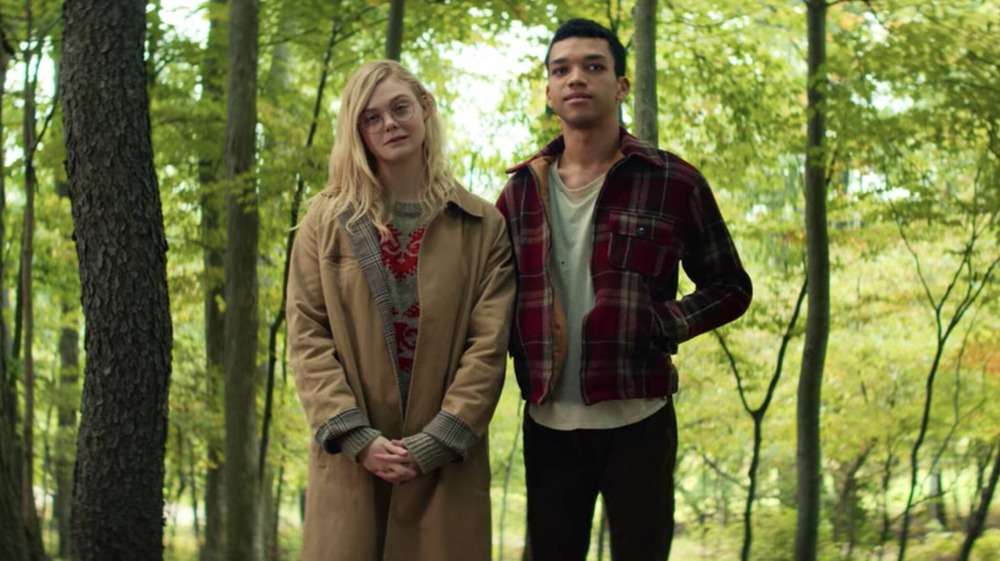 Netflix
The central friendship of All the Bright Places is between two teens — Violet (Elle Fanning) and Finch (Justice Smith) — who both suffer from immense emotional turmoil. They officially meet when Violet goes to the bridge where her sister died, and right when she's about to jump off it, he's there to talk her down. After that, the two agree to complete a school project together that forces them to travel around Indiana to write about all that the state has to offer, forcing them to open up to one another.
It's definitely a more mature take on the young adult genre, delving into hefty themes related to suicide, domestic abuse, and eating disorders. Luckily, Fanning and Smith are fantastic young actors who deliver nuanced performances that really make these characters a cut above what you might find elsewhere. They're backed up by a fantastic ensemble, which includes Alexandra Shipp, Luke Wilson, and Keegan Michael-Key. 
Many critics found the film a worthwhile addition to YA canon, thanks to a refreshingly honest and realistic portrayal of what it means to struggle with loss and trauma as a teenager. Beandrea July of The Hollywood Reporter writes in her review, "Without trying too hard, it speaks to teenagers, and also to the teenagers we all once were, about how to cope with and adapt to those first big losses in life that you don't see coming." Parents may want to consider watching All the Bright Places with their teens, so that they can be there to answer any questions they may have, especially if they've struggled with the loss of loved ones in the past. 
If you or someone you know is struggling with mental health, please contact the Crisis Text Line by texting HOME to 741741, or call the National Alliance on Mental Illness Helpline at 1-800-950-NAMI (6264).
Crisis Text Line: https://www.crisistextline.org/
NAMI Helpline: https://www.nami.org/help