YOLO: Crystal Fantasy Season 2 - What We Know So Far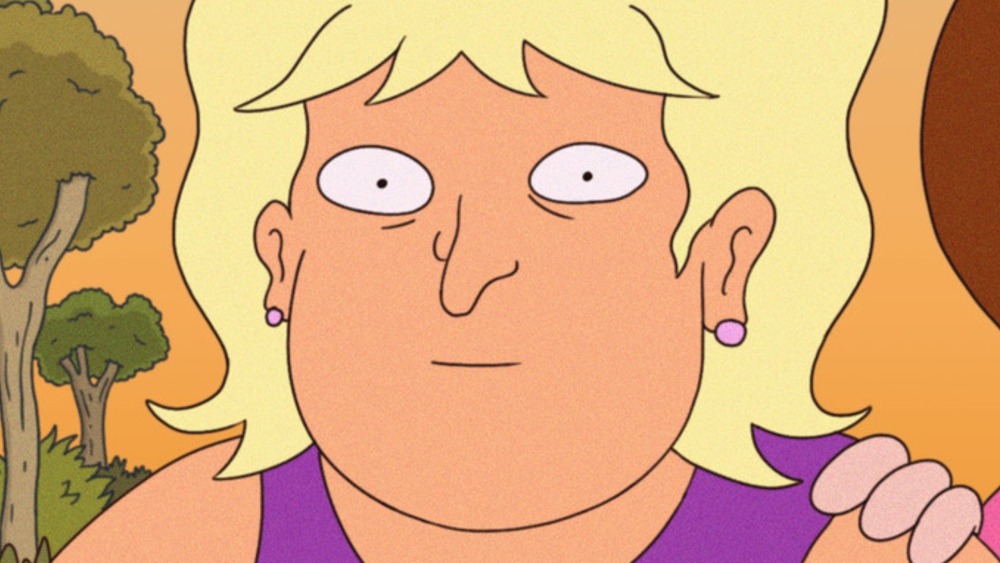 Adult Swim
Lots of Australian comedies have made the jump to American TV and won audiences over. The latest is YOLO: Crystal Fantasy, which premiered on Adult Swim in August 2020. The show follows best friends Rachel and Sarah as they venture into small-town Australia's surreal party scene looking for fun and maybe love, too. Surrealism is a big part of the show's aesthetic, as episodes can venture into alternate dimensions, the Australian bush, and even a whole planet based on horoscopes.
The series comes from the mind of creator Michael Cusack, who first created the characters for a short film in 2012. Per Variety, Cusack's big break came after one of his videos, "Ciggy Butt Brain," went viral. After that, Rick and Morty co-creator Justin Roiland brought Cusick into the Adult Swim fold. Cusack then created Bushworld Adventures, a Rick and Morty special that aired on April Fool's Day 2018. 
YOLO: Crystal Fantasy is the first show Cusack has made for American television. Here's everything we know about a possible second season.
When will YOLO: Crystal Fantasy season 2 premiere?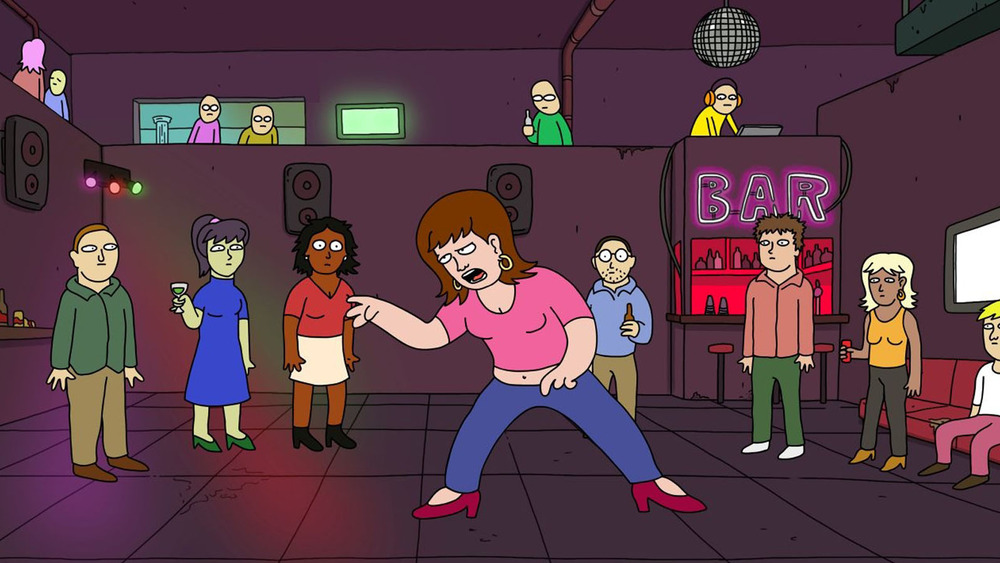 Adult Swim
Adult Swim hasn't yet announced whether YOLO: Crystal Fantasy is renewed for a second season, or when that season might premiere. For context, news that Adult Swim had picked up the show broke on March 30, 2020, and the first season premiered on August 10, 2020. That's about four months between the announcement and the premiere.
YOLO: Crystal Fantasy did do fairly well in the ratings. Its season 1 finale was the highest-rated scripted cable show on August 30, as reported by ShowBuzzDaily. But it's now been more than six months since the finale without an update from Adult Swim. 
Cusack just sold a new animated series to Hulu called Koala Man, per Animation Magazine. If YOLO: Crystal Fantasy was still under consideration for a second season, that would mean a heavy workload for Cusack. YOLO is his first experience running an American TV show, or any TV show.
Who will be in the cast of YOLO: Crystal Fantasy season 2?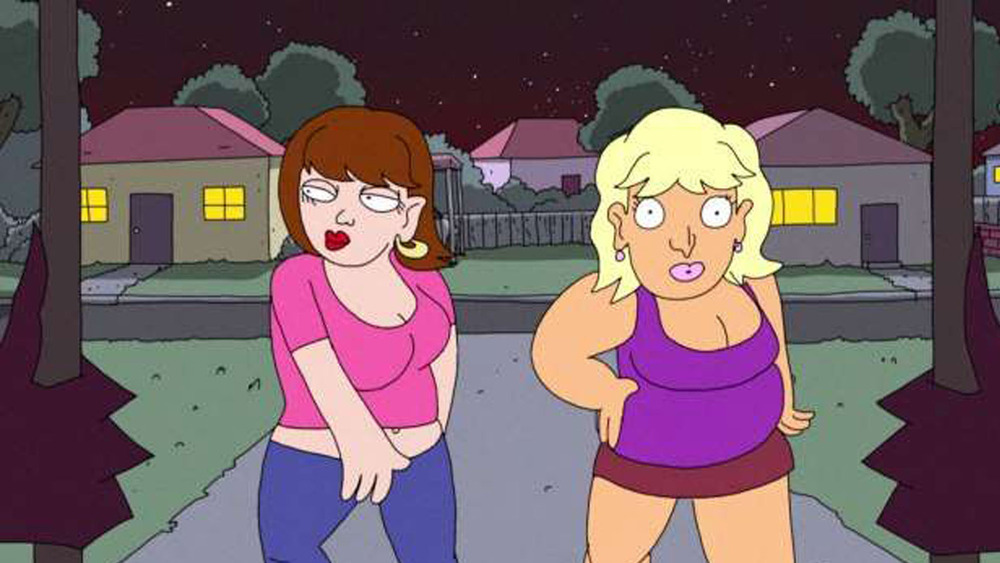 Adult Swim
As there haven't been any announcements about a potential second season, there also haven't been any announcements about new additions to the cast. YOLO: Crystal Fantasy is centered on best friends Rachel and Sarah, but there are few recurring characters beyond the main two.
Sarah is played by Canberra-born actress, writer, director, and producer Sarah Bishop. Her first break came as a member of the sketch comedy trio Skit Box, which had its own series on ABC2 called Wham Bam Thank You Ma'am. Rachel's voice actor is Melbourne native Todor "Todd" Manojlovic. He was a musician before he first voiced Rachel in a 2012 short made by Cusack. Many of the additional voices on the show are done by Cusack. Other parts in season 1 were filled by Australian performers, like Michelle Brasier, Naomi Higgins, and Greta Lee Jackson.
The show could also bring in guest stars. Season 1 featured rapper/DJ Flying Lotus as himself. Flying Lotus has also provided music for some of Adult Swim's commercial bumpers. 
What will YOLO: Crystal Fantasy season 2 be about?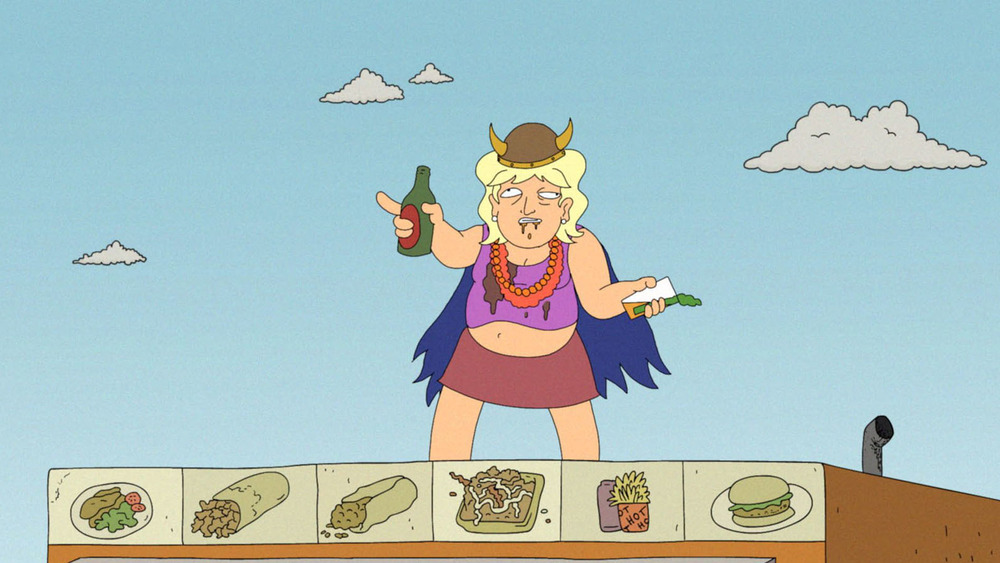 Adult Swim
Neither Michael Cusack nor Adult Swim have shared any plans for how season 2 might look. YOLO: Crystal Fantasy isn't an overly plot-driven show. Each 15-minute episode tells a self-contained story that doesn't overlap into other episodes, and the first season didn't end on any sort of cliffhanger.
YOLO: Crystal Fantasy's episodes tend to focus on smaller stories involving everyday problems, instead of the larger-than-life situations typically found on adult animation shows. Most of the conflict plays off the contrast between the two leads: Sarah is a hopeless romantic, while Rachel loves to have fun. But the show's tone is what really sets it apart, using a mixture of surreal elements and specific observations of small-town Aussie party culture to give it a vibe that's different from most other shows on TV. How many other shows can pull off an episode about a dance competition hosted by a giant floating head? Not many. 
So season 2 will most likely be similar to the first season. Yet, the only predictable thing about YOLO: Crystal Fantasy is the unpredictability, so who can say?