What Insecure Gets Right About Leimert Park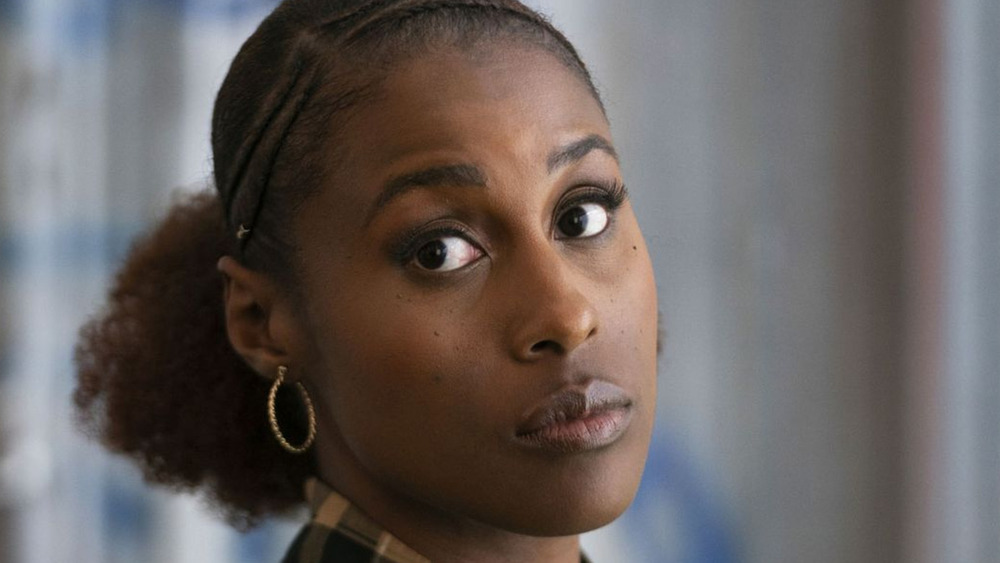 HBO
Issa Rae's Insecure portrays a side of Los Angeles usually only seen by the city's residents. The HBO show swaps the glitzy montages of Rodeo Drive and Hollywood Boulevard for shots of South L.A. neighborhoods like Inglewood, Crenshaw, and Leimert Park. A Los Angeleno born and raised, Rae utilizes real LA businesses (as mapped out by Eater Los Angeles) for the backdrop of her characters' hangouts, dates, and events and Leimert Park, in particular, has been heavily featured on the show. The exterior offices for her character Issa Dee's job at "We Got Y'all!" were shot at Leimert Park's Fernando Pullum Community Arts Center, a nonprofit initiative that offers art classes to kids in the neighborhood. It's also walking distance to one of the lunch spots featured on the show, and Insecure made sure to come correct when it came to locals' affections for the Leimert Park fave, Worldwide Tacos.
The real-life Worldwide Tacos on Insecure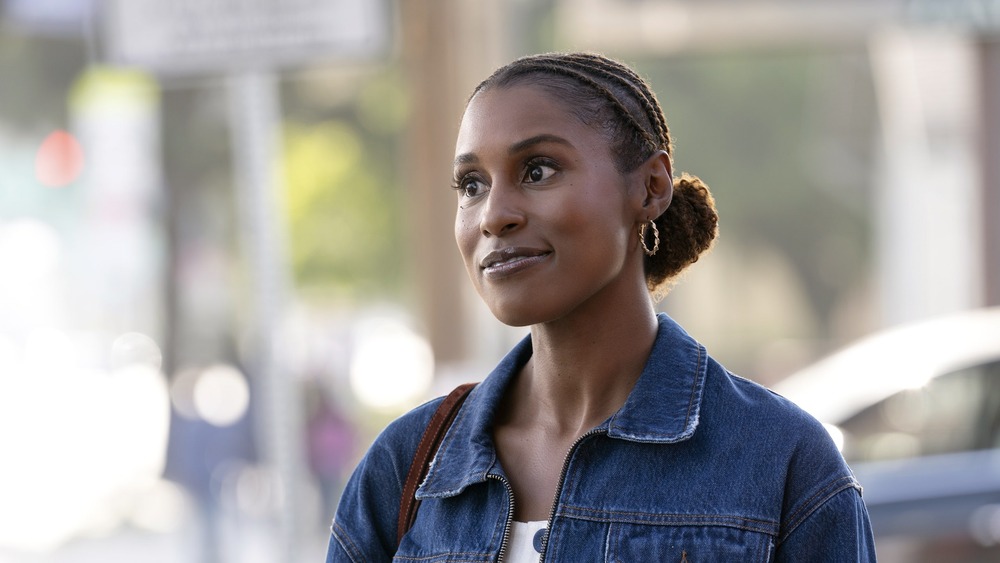 HBO
During the premiere of season three's "Fresh Like", Issa Rae tweeted some commentary on that night's episode. "Worldwide Tacos is one of my fav hood spots. 300 types of tacos. Owner makes them fresh (& sometimes buys ingredients on the spot), hence why the tacos take anywhere b/t 15mins & 3 hrs." That pretty much sums up Worldwide Tacos, a Leimert Park staple since 2010. The taco spot's website boasts more than 200 taco varieties, making it easy to find a combo for every taco aficionado. Some of the innovative options include rosemary steak, teriyaki duck, jerk duck, curry lamb, chili cheese turkey, and a vegetarian version of each. 
Locals will tell you not to order on an empty stomach — the show wasn't kidding when they mentioned wait times can exceed three hours. Why the wait? According to Eater, owner Frederick Sennie shops for ingredients based on every individual order. When speaking with the Los Angeles Standard Newspaper, Sennie also noted the care that goes into each recipe. "I'm going above and beyond what food establishments do," Sennie said. "There are some places that use a little garlic powder, or some onion powder, and some seasoning salt. But I'm making a mixed seasoning. That's about 20 different herbs and spices that's going into your food."