The Real Reason David Ramsey Left Blue Bloods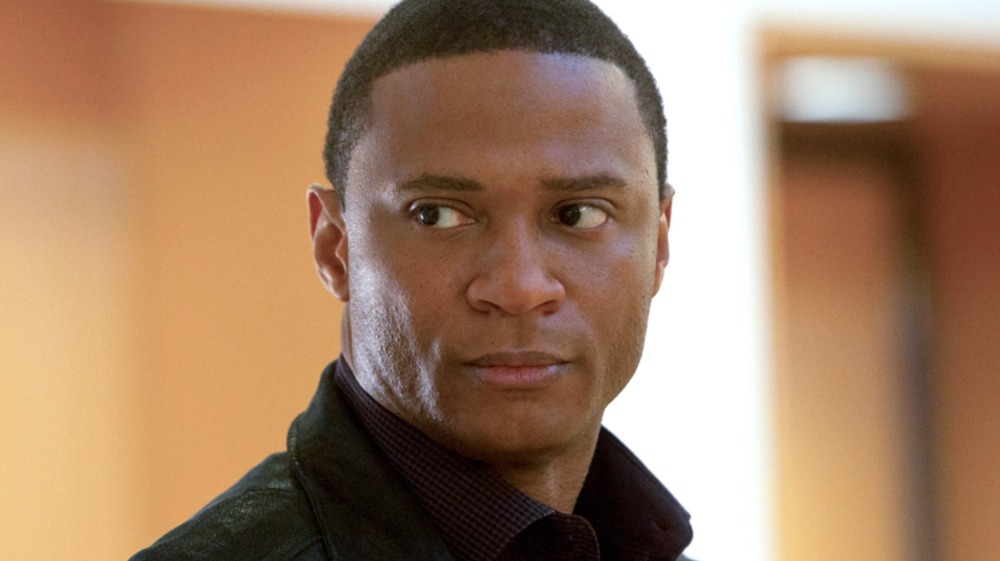 CBS
While Tom Selleck's Commissioner Frank Reagan is the most prominent name in the cast of the CBS series Blue Bloods, he is far from the only one. Following the story of the Reagan family as they intertwine with the New York police and associated forces in the city, the show is truly an ensemble piece, with performers such as Donnie Wahlberg and Bridget Moynahan in its main cast, and recurring characters played by performers such as Whoopi Goldberg and Bebe Neuwirth.
One of the main recurring characters through most of the show's run was Mayor Carter Poole, who's known Frank Reagan since the latter used to be a beat cop in the area where Poole grew up. Played by actor David Ramsey, Poole became a key part of the show with his entrance as mayor in the season 2 premiere, crossing paths most often with Frank, as the two never let their professional differences become personal. Poole remained mayor even after an assassination attempt, but the season 7 finale saw the character, and Ramsey, exit the show. A few reasons have subsequently turned up to explain Ramsey's absence.
Why did David Ramsey leave Blue Bloods?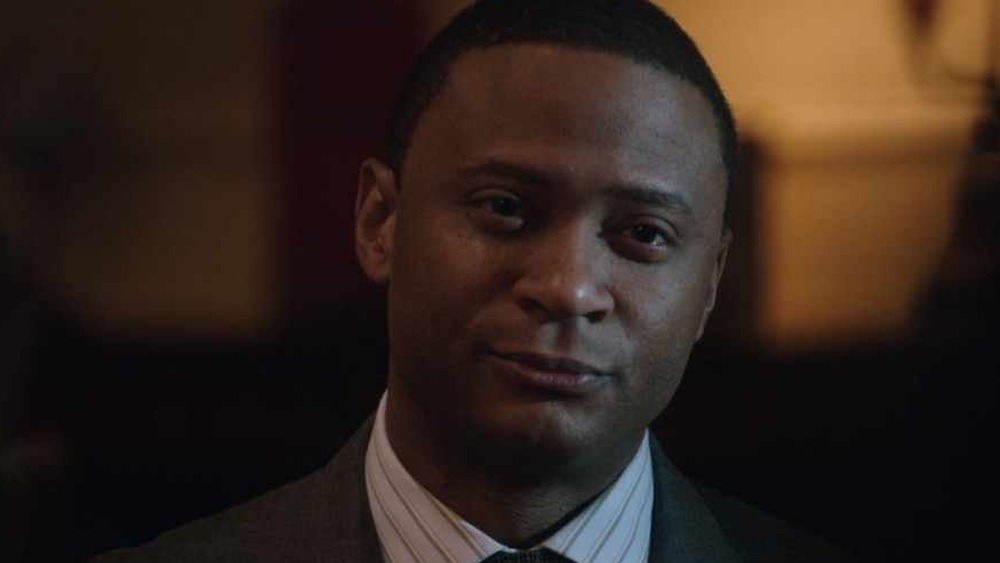 CBS
Prior to his role in Blue Bloods, Ramsey was part of the main cast in the short-lived NBC legal drama Outlaw. In 2012, while still recurring on Blue Bloods, Ramsey got another main role, this time on the CW series Arrow. Playing John Diggle, Oliver Queen's bodyguard turned confidante, Ramsey became an integral part of the show quite early on: he is the first person Oliver reveals his secret identity to, and as the channel's DC slate grew with the addition of other shows like The Flash and Legends of Tomorrow, Diggle's prominence also rose. While Oliver was looked at for guidance in the ever-growing team, it was Diggle whom Oliver turned to when he was lost.
This did pose a challenge for Ramsey behind the scenes, as Arrow was filmed in Vancouver (via Cinemaholic), while Blue Bloods is filmed in New York. Both shows had seasons that ran at least 22 episodes, and aired at the same time, which meant that their shooting schedules were likely to overlap. This would only get more complicated as crossovers among the CW's DC Universe shows became recurring events, requiring further time commitments from Ramsey. While this hasn't been officially cited as the reason Ramsey left Blue Bloods, it's the most likely one.
In addition to acting, Ramsey also stepped in behind the camera, making his directorial debut in 2019 during Arrow's seventh season. He subsequently directed one episode in season 8, as well, before the show took its final bow.
Could David Ramsey return to Blue Bloods?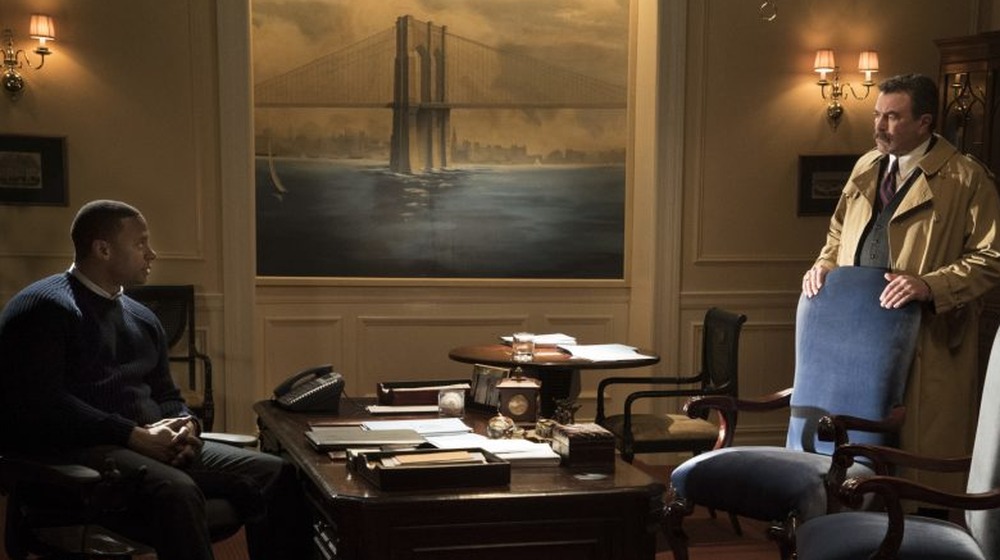 CBS
Mayor Poole's exit in Season 7 of Blue Bloods left the door open for the character, and by extension Ramsey, to return to the show in the future. Arrow itself came to an end in its eighth season, wrapping up in 2020, which means Ramsey could now, possibly, have the time to return to Blue Bloods. 
However, while Arrow itself may have come to a close, Diggle's story seems to be far from over — as Ramsey has been confirmed to be reprising the character across a number of the DC Universe shows, like sophomore series Batwoman (via Deadline). In addition, Ramsey's also been tapped to direct five episodes across the CW's DC Universe shows, including for both Supergirl and Superman & Lois.
So while Ramsey's time as a main cast member on a CW series is at an end (for now), that doesn't change the fact that he is still committed to the DC Universe roster of shows, and it seems that the creative teams are equally committed to having him involved, be it in front of the scenes or behind it. Guest appearances could mean that Ramsey will have more time to be able to juggle both these responsibilities and returning to Blue Bloods, so it remains to be seen if he opts to do so.