What Tim Has Been Doing Since Jurassic Park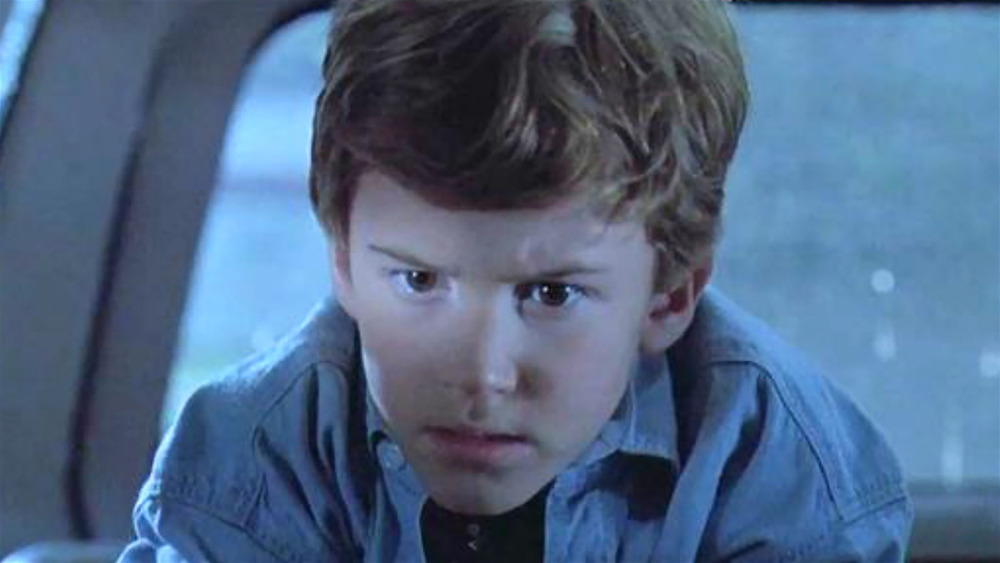 Universal Pictures
Believe it or not, it's been almost 30 years since Steven Spielberg's Jurassic Park came to theaters and wowed moviegoers of all ages. When the film initially came out, it was a blockbuster hit, grossing a little over $1 billion worldwide. Since then, it's become a beloved classic and a movie that everyone in the family can enjoy. Sequels and reboots dominated the box office as well, but in those, not all of the cast members from the original got to return.
Since it has been so long since the original Jurassic Park was released, fans are probably wondering what the cast has been up to — specifically Mr. Hammond's (Richard Attenborough) grandchildren. Child actors can change so much over the years, after all. When it comes to Joseph Mazzello, who plays Tim in the original movie, he's experienced quite the transformation. Let's find out what Mazzello did post-Jurassic Park, and what other roles he's taken since then.
He reprised his role in the sequel to Jurassic Park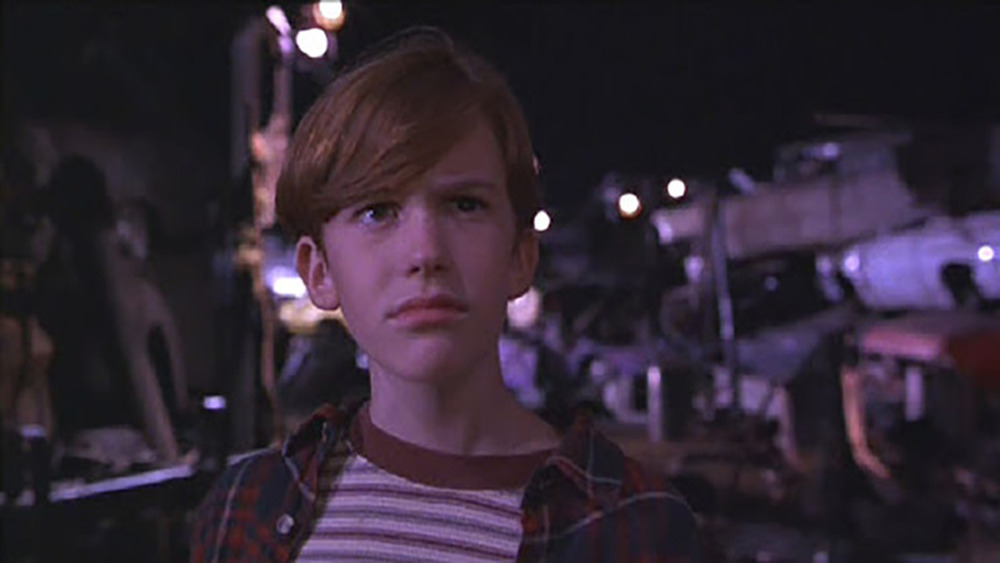 Trimark Pictures
Even though Tim and Lex (Ariana Richards) might've been the supporting cast in Jurassic Park, they still made a huge impact on the story overall. From the gut-wrenching scream from Lex that was probably heard a mile away to Tim's unfortunate event with the electric fence, the journey the kids took with Grant (Sam Neill), Ellie (Laura Dern), and Malcolm (Jeff Goldblum) is still a memorable adventure. So much so, that Mazzello was given the opportunity to reprise his role in the sequel, The Lost World: Jurassic Park in 1997. Although it was a brief appearance, it was good to see him again, along with Lex, since there was a four-year gap in between the movies.
During this time, Mazzello starred in Star Kid, playing the lead as Spencer Griffin. The movie is about Griffin's life, and how it changes after he finds a Cyber suit from an AI's exoskeleton in a junkyard. He also starred alongside the late Patrick Swayze in Three Wishes, a story about an injured stranger and his dog coming into a family's life, giving them a little magic to believe in.
Mazzello took on more roles throughout his childhood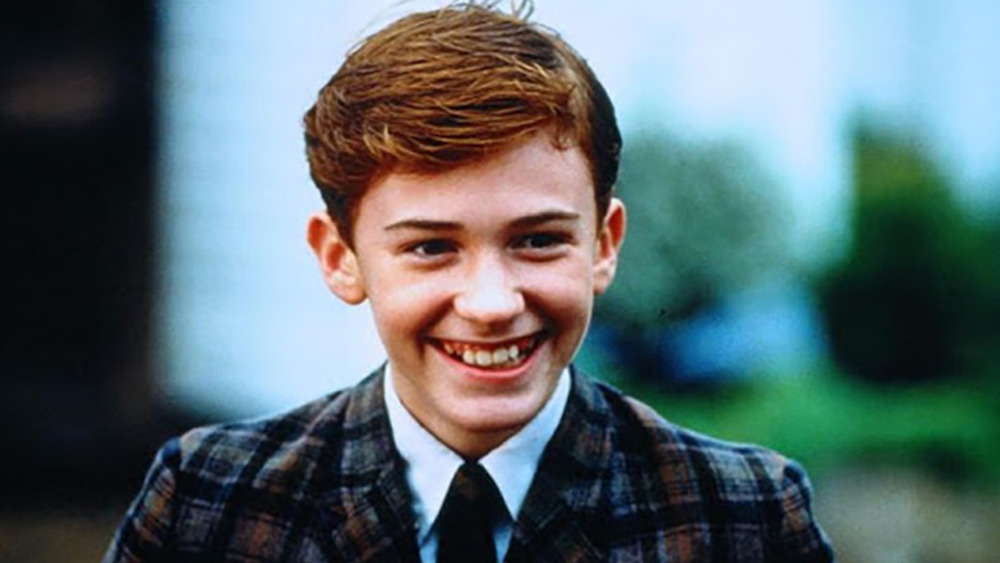 Walt Disney Studios
After his roles in Jurassic Park, Mazzello continued to get roles as a child in Hollywood, and successful ones too. A year after Lost World, he starred in Simon Birch as a young Joe Wenteworth, who would be played later in the film by Jim Carrey. Joe is the best friend of Simon (Ian Michael Smith), who is the smallest newborn in his town's history, which results in stunted growth.
Other notable roles for Mazzello include Charles in Wooley Boys, which is about a computer whiz who goes to the big city with his grandpa; and Tripp in The Sensation of Sight, a movie about a man's search for identity amidst a midlife crisis. He also would go on play in several TV movies such as The Hollow and Georgetown. It's safe to say Mazzello had a busy childhood when it came to acting.
Mazzello made his way into the television show industry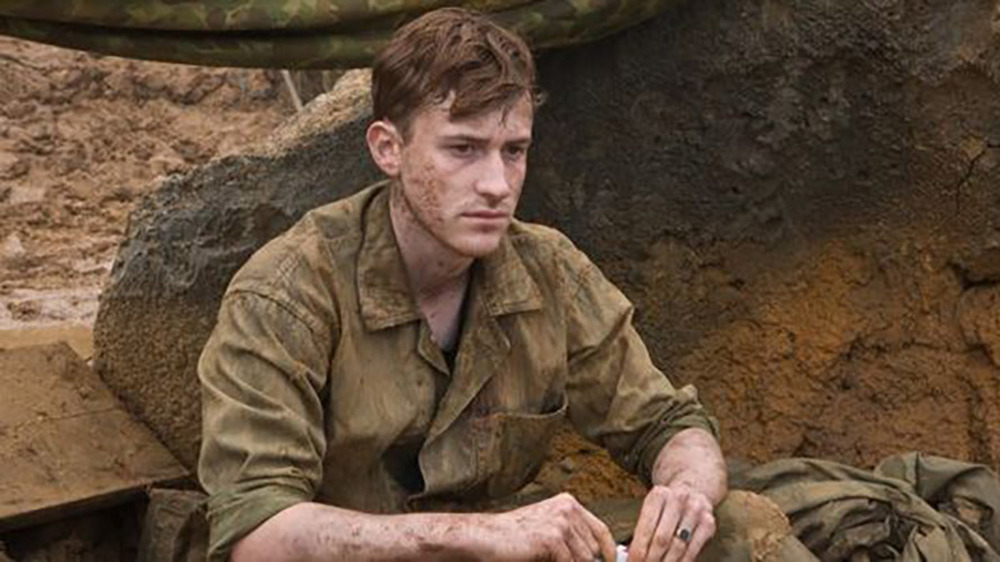 Warner Bros.
A year later, after his role in Wooley Boys, Mazzello delved into the TV industry as well, with small roles in Providence in 2002, CSI: Crime Scene Investigation in 2003, and Without A Trace in 2004. It wasn't until 2010 that he received bigger roles such as PFC Eugene Sledge in The Pacific, a mini-series set in World War II centered around a Marine who was at the front lines of many battles. The show received critical acclaim with several positive reviews.
He also landed roles as Geoffrey Fairweather in the TV mini-series Coma, and as Billy St. Cyr in the popular show Justified, starring Timothy Olyphant, Nick Searcy, and Joelle Carter. In 2014, he played Daniel Casey in Person of Interest, and had a very small role in Elementary as a character named Griffin. Even though these roles might not have been huge, they allowed Mazzello to continue adding to his resume.
He continues to find work today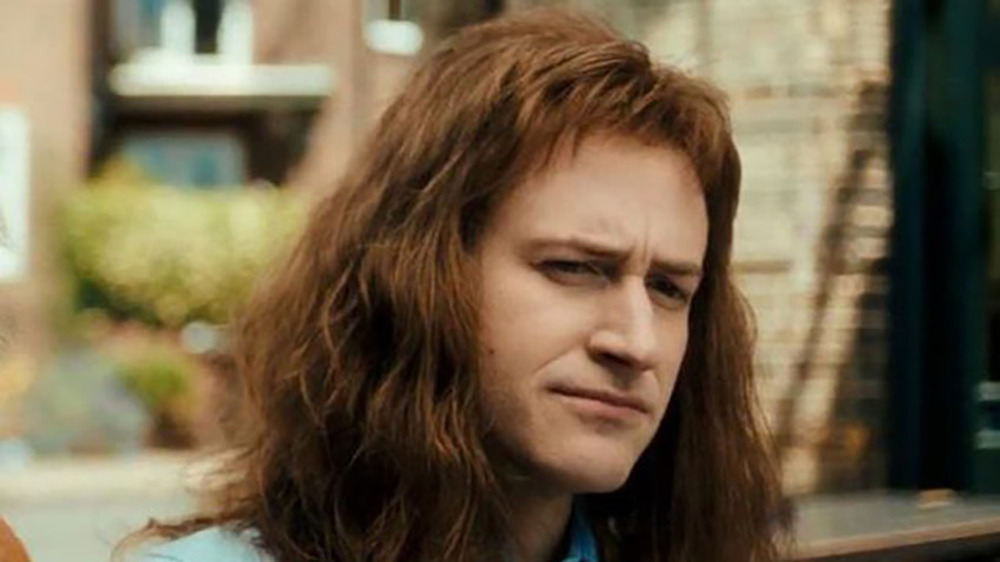 20th Century Studios
Mazzello snagged a rather visible role in 2010's The Social Network, in which he plays Dustin Moskovitz, the actual co-founder of Facebook. That film also features Jesse Eisenberg as Mark Zuckerberg, Andrew Garfield as Eduardo Saverin, Justin Timberlake as Sean Parker, Armie Hammer as The Winklevoss twins, and Rooney Mara as Erica Albright. Fast forward to 2018, and he scored a role in the much-anticipated movie, Bohemian Rhapsody, a biographical-drama about the British rock band Queen, leading to the group's last performance in 1985. Mazzello plays the role of John Deacon, Queen's bass guitarist.
Currently, Mazzello is filming a movie called Enslaved by Ducks. In that, he plays a guy named Bob who is addicted to painkillers and is trying to figure out the next steps in adult life with his wife. In his personal life, Mazzello regularly updates his Instagram page with images from his time on set and his family life.