The Forgotten Riley Keough Horror Movie You Can Watch On Hulu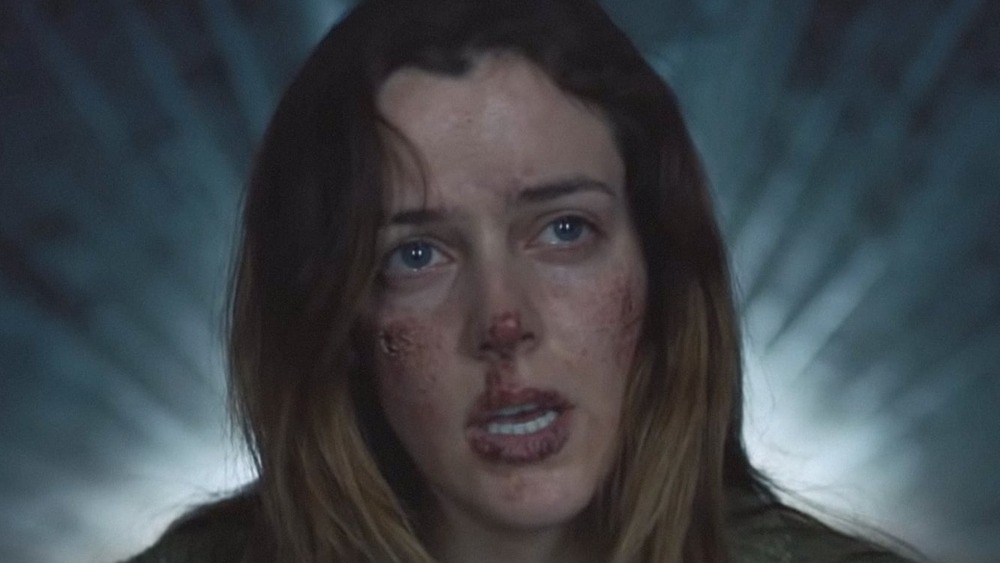 Neon
Kids are creepy, and their stepmoms deserve to be punished. This simple truth has carried moviegoers through two-going-on-three versions of The Parent Trap. Combine it with a remote woodland cabin, camera angles designed to unsettle, and the very real possibility that Alicia Silverstone's ghost is in the building, and you've got The Lodge, the largely overlooked psychological thriller which, in an unfortunate bit of timing, asked viewers in 2020 "wouldn't it suck to be stuck inside with your kids?"
The Lodge comes to us via the Austrian filmmaking team of Veronika Franz and Severin Fiala, the same duo that brought us the Academy Award-nominated nightmare fuel that was 2014's Goodnight Mommy. Here, they tell the story of Grace Marshall, played by The Devil All The Time's Riley Keough. Grace is a soon-to-be stepmom to a pair of rambunctious ne'er-do-wells, spending the Christmas season with the scamps at her betrothed's cabin in the woods. Also, and this is important, she was the last survivor and junior videographer of a suicide cult run by her father. Also of note: The kids' biological mother (Alicia Silverstone) killed herself when she found out that her ex-husband was remarrying. Aside from those factors, which do cast a slight pall on the proceedings, it looks to be an absolute peach of a Christmas.
Or does it? As tends to happen in remote cabins with thick underlying layers of guilt and familial tension, things start to go awry.
The Lodge will vacation in your head rent-free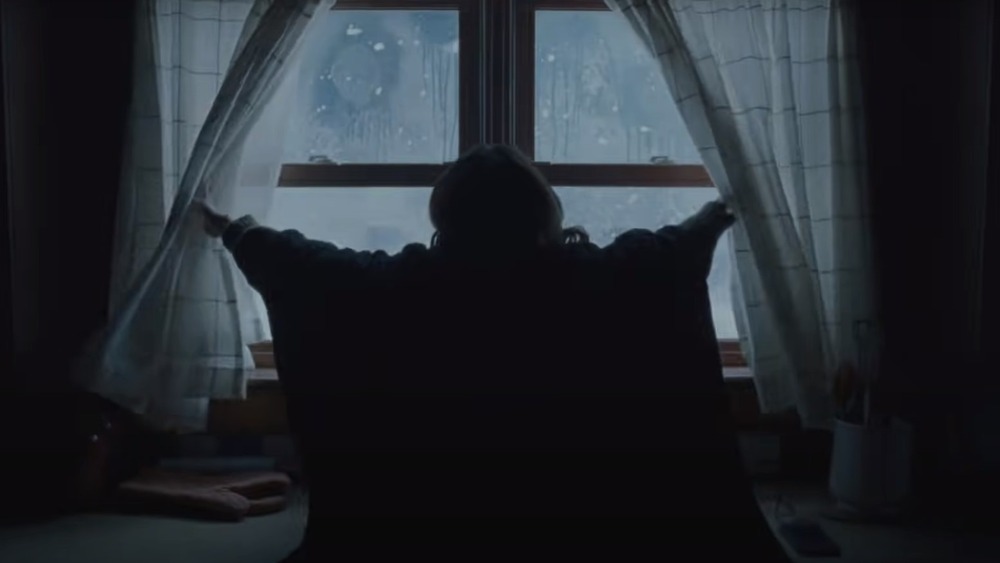 Neon
The Lodge hits all the post-Midsommar switches in terms of creeping out its audience. There's religious imagery, unreliable narration, a pair of very upsetting children (Jaeden Martell and Lia McHugh), and a whole load of Hitchcock influence. Fiala mentioned that Rebecca served as an inspiration for the movie's look and feel in an interview with The Daily Dead, and it shows.
Overall, critics responded positively. The Lodge managed to nab a Certified Fresh rating on Rotten Tomatoes, landing a 74% critical approval. Keough's performance was especially appreciated. In his review for The Chicago Sun Times, Richard Roeper wrote that her "performance as Grace is everything to this film ... Keough's work is so strong, so effective, that by the time we learn the ultimate fate of Grace, we would have bought into any of the possible options." In keeping with the tradition pioneered by other recent high-concept horror films like Hereditary, The Witch, and It Follows, The Lodge was more divisive with audiences, with 51% of viewers smashing that like button.
The Lodge is currently available to stream on Hulu, and will absolutely make you wonder what your significant other's kids are up to and why the house is so quiet right now.