Sebastian Stan Thinks His Falcon And Winter Soldier Co-Star Deserves This Title More Than Steve Rogers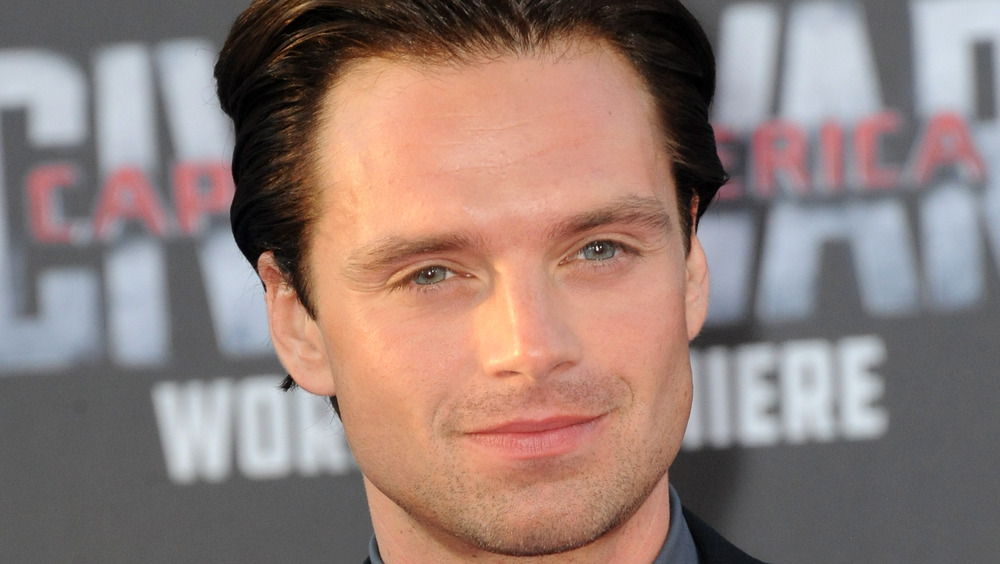 Albert L. Ortega/Getty Images
Contains spoilers for The Falcon and the Winter Soldier
Sam Wilson (Anthony Mackie) and Bucky Barnes (Sebastian Stan) are currently coming to terms with the fact that the United States government has crowned a new Captain America, a.k.a John Walker (Wyatt Russell) on Disney+'s The Falcon and the Winter Soldier. The discouraging news has brought the two men together, and when they're not getting their butts kicked on top of 18-wheelers by the Flag Smashers, they're going at one another verbally with one snarky remark after another. White Panther, anyone?
Steve Rogers (Chris Evans) isn't there to put out the fire between the two, and he certainly wouldn't approve of their snippy back-and-forth. Unfortunately "America's A**" isn't around anymore (we think he's still alive, don't worry), and it's not just the mantle of Captain America that's been replaced, but his fun Avengers: Endgame nickname as well. According to Stan, Evans may never have been deserving of the "America's A**" title, which he thinks belongs to his FaWS co-star.
Sebastian Stan says Chris Evans 'ain't got nothing down there'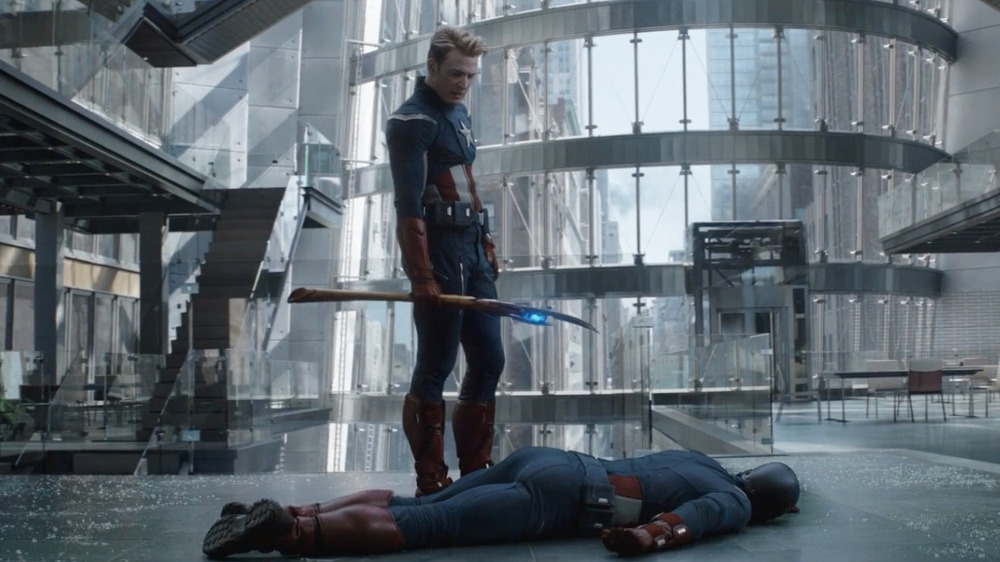 Disney/Marvel Studios
Sebastian Stan and Anthony Mackie recently caught up with Rotten Tomatoes TV, where the former was asked about the funny title, which was given to Steve Rogers in Avengers: Endgame by Scott Lang (Paul Rudd). The interviewer cited a previous conversation she had with Mackie, during which he said he had "America's A** locked down," and asked Stan if he could challenge his co-star for the title, while Falcon could take the shield.
"You do not want to go against the round brown homeboy," Mackie interrupted. 
It was then that Stan said he and Chris Evans don't have a leg to stand on when it comes to their buddy: "I have to say I have skipped one too many leg days in my time to be able to keep up with the thighs of oak that are sitting out there in New Orleans as we speak. And I've got to tell you those squats, they keep things high; high and tight. I'm out. Count me out... And Evans, I mean, listen, he might have those biceps but he ain't got nothing down there either, so we're both out in the desert."
Mackie burst out laughing at Stan's response. It certainly looks like the trio know who the true "America's A**" is, but the Chris Evans fandom might have something else to say about that.