Even Long-Time Wheel Of Fortune Fans Probably Don't Know This Show Secret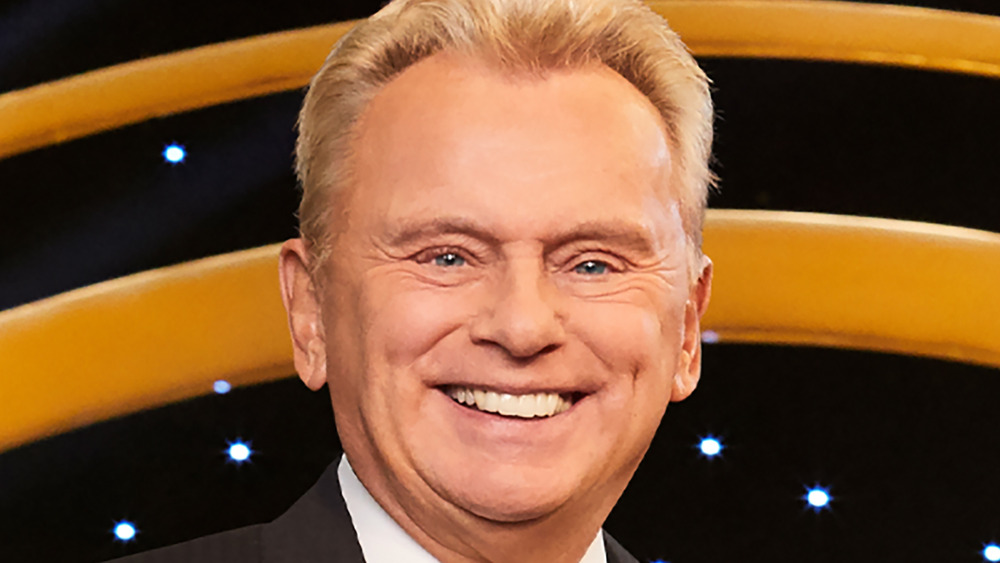 CBS
Since 1983, Pat Sajak, host of the longest-running game show, Wheel of Fortune, has been making dreams come true for fans all over the world. With the help of his beautiful hostess, Vanna White, Wheel of Fortune has been successful and running smoothly (seemingly) for years. Currently, the show is on its 38th season with Sajak and White both still in tow, and even though the most devout fans have seen every puzzle and every spin come across their television screen, that doesn't mean they know all of the show's secrets.
From the taping to how the actual show is run, there are some tips and tricks the crew has held onto for a long time. Of course, technology has changed over the course of the show and things get moved around, but for the most part, Wheel of Fortune has clung to a model that has kept it on air and a fan-favorite. Think you know everything about Wheel of Fortune? Think again, because even the most die-hard fan probably doesn't know this certain show secret.
A handful of shows are shot in one day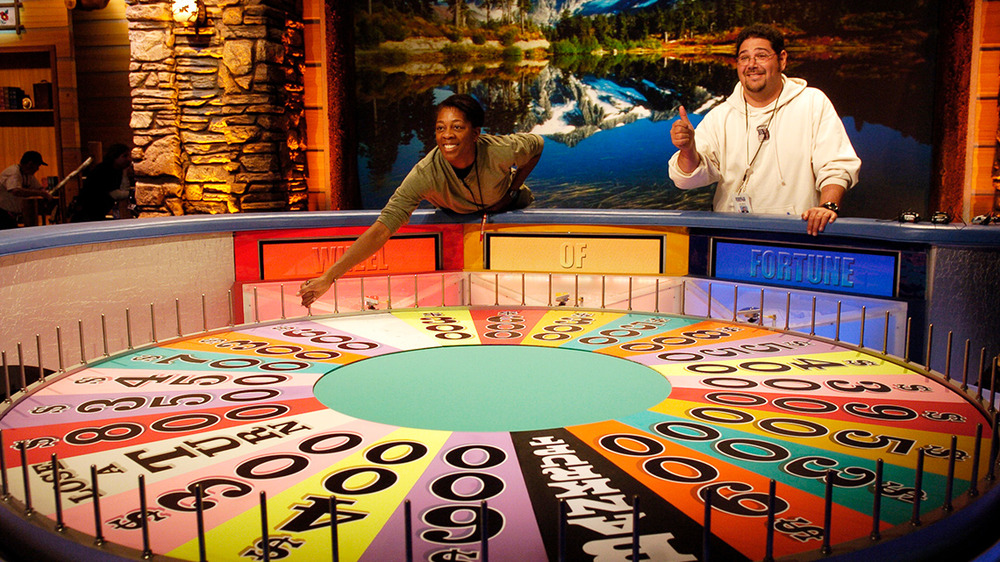 CBS
Besides the amount of equipment the show takes, and the fact that a vowel costs the same as it did when the show started, the real kicker is that the show films at least six episodes in one day. According to Radio.com, every other Thursday and Friday, the cast and crew produce six shows each day. Taping one episode takes about 30 minutes to film, which seems kind of quick. Because of advanced technology, the puzzle board has 52 touch screen TV monitors. Before that installation, the taping process took much longer.
According to a Buzzfeed article, if a take doesn't go right as planned, the round is repeated all over again. To get this right the first time, contestants are often coached on how to act, what letters to pick, and even how the wheel is correctly spun. According to Today, in order to remain safe while taping during the pandemic, contestants were given a cap to put on the wheel spinner so everyone is guaranteed their own safety. It's a socially distanced Wheel of Fortune for the age of pandemic.