Tom Holland Stuns Fans With His Shredded Body In New Spider-Man 3 Training Photo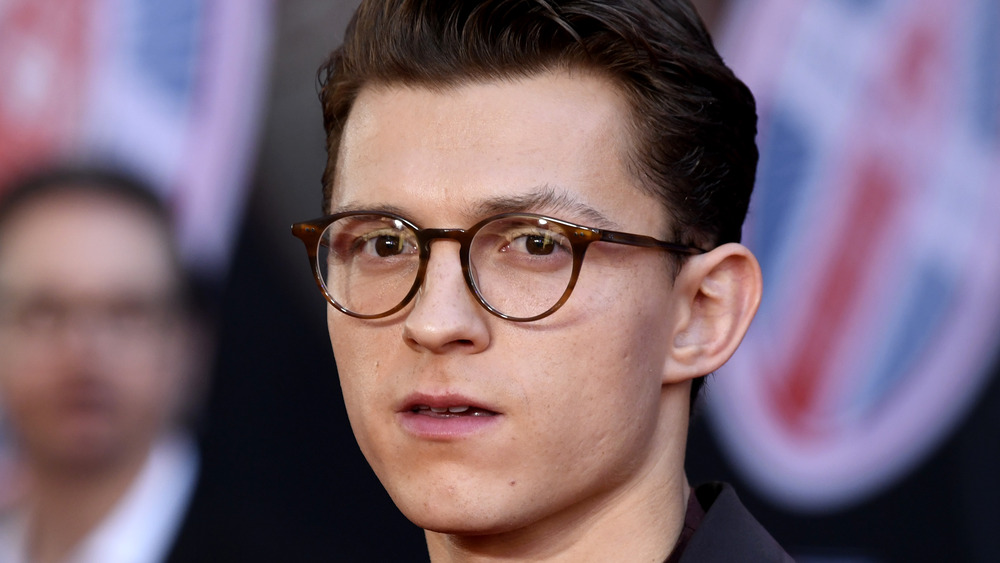 Frazer Harrison/Getty Images
Tom Holland's next big project is none other than Spider-Man: No Way Home, his third solo film as the Web-Slinger, and sixth overall in the Marvel Cinematic Universe. As with most other stars in the MCU, Holland prepared for his role by enlisting the aid of a personal trainer, who kept him on his toes during filming as well.
The actor is now joining the ranks of fellow Avengers like Chris Hemsworth and Chris Pratt by posting a shirtless workout photo of himself on his Instagram story. The 24-year-old is currently filming for the new movie and has been aided by celebrity trainer and stuntman Duffy Gaver to make sure he fills out Spidey's tight suit properly. Gaver has formerly trained Hemsworth, Brad Pitt, and even Tobey Maguire when he held the mantle of Spider-Man back in the early 2000s, according to Muscle and Fitness. What the self-proclaimed "superhero trainer" did for Holland is now being shared with his 42 million-plus Instagram followers.
A very Spidey thirst trap
On March 26, Holland took to his Instagram story to post a photo of himself shirtless next to Gaver, who opted to keep his on. The pair were standing in the middle of a large driveway and looked to have just completed a workout. Holland had a water bottle in his hand and looked quite sweaty, while Gaver looked unfazed and dry.
The actor added a quick caption to the story, which also may have suggested he is near the end of his filming journey. "I never post s*** like this but it's our last day so f*** it. Thank you @duffygaver for making everything about this job better. Love you pal. Last session. No. 72," he wrote in a bright pink font. Holland is right, he never is one to post shirtless workout photos to his feeds, something other actors in the MCU aren't shy of doing now and again.
We're not sure if Holland is referring to the last day of his training with Duffy, or the last day of filming Spider-Man: No Way Home, which was supposed to come at some point this month. At the time of this publication, no one else involved with the project has announced the end of principal photography.