What It Was Really Like Working With Warwick Davis On Leprechaun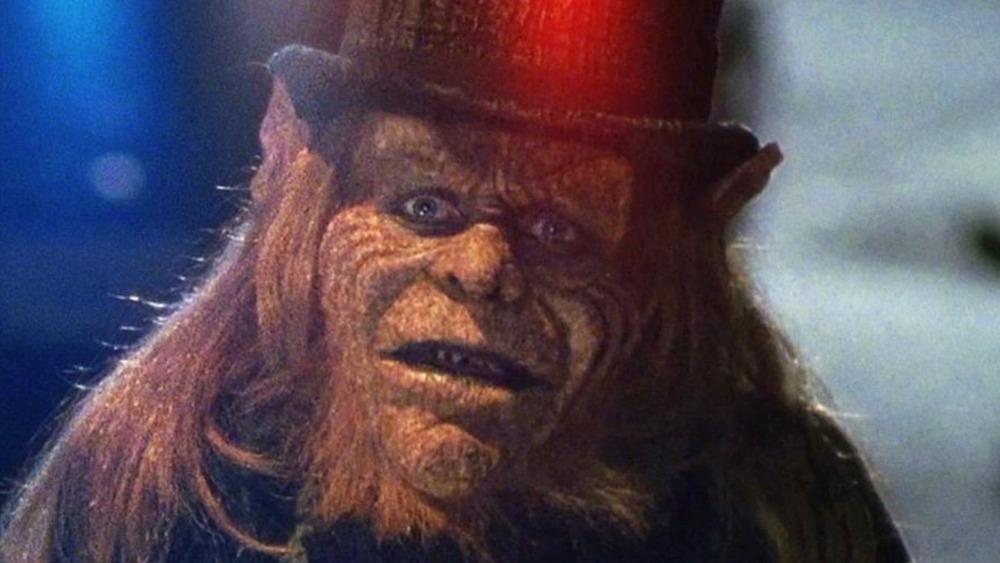 Trimark Pictures
Leprechaun might not have reached the same heights as the slasher classics featuring Freddy Krueger, Jason Voorhees, and Pinhead, but the titular character is a horror icon in his own right, and his cheesy one-liners can stand toe-to-toe with the best of them. The original films starred Warwick Davis as the eponymous pint-sized menace from the Emerald Isle who visited everywhere from North Dakota to space to the hood as he unleashed carnage over the course of five blood-soaked guilty pleasures. While the saga has since been rebooted with varying degrees of quality and success, B-movie purists have fond memories of Warwick's time as the wee creature.
Of course, if your only experience with Davis is through the Leprechaun movies, you could be forgiven for associating him with nightmare-inducing scenes. He seemed to take great delight in playing the villain, which is what made his performances so mesmerizing. Fortunately, the actor behind the gruesome makeup is a nice fella in real life, and Caroline Williams, one of his co-stars in Leprechaun 3, thanked her lucky charms for having the opportunity to work with him.
Warwick Davis was a pleasure to work with on Leprechaun 3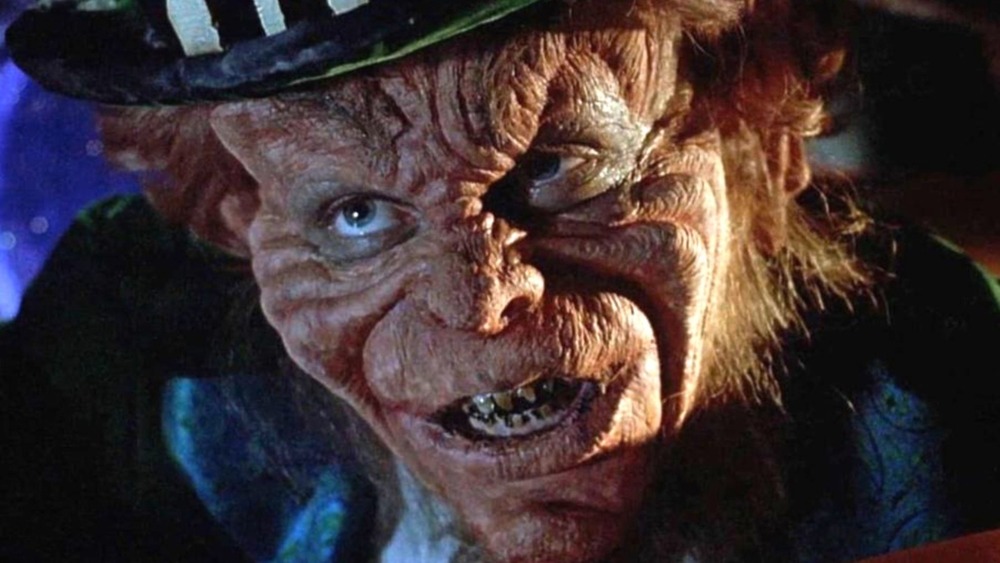 Trimark Pictures
Caroline Williams, who played Loretta in Brian Trenchard-Smith's 1995 slasher sequel, recently took part in a Reddit Q&A and recalled her positive experience. One of the users asked her about what Warwick Davis was like on the set, and she was full of praise for the star and how he handled the demanding requirements of his role. "Warwick Davis was a joy," Williams recalled, "even as he had to meet the challenge of a heavy physical role while encased in piles of latex."
In the same Q&A, Williams compared Davis to Michael Dunn and Peter Dinklage as one of the best "little person" actors out there. According to the self-proclaimed scream queen, these performers must deal with a unique set of challenges due to their lack of height, which makes their excellent contributions to cinema even more impressive.
While Williams had nothing but nice things to say about the franchise, some alumni aren't so fond of the Leprechaun movies. As Metro pointed out, Davis accused Jennifer Aniston, who appeared in the first film, of being ashamed of the horror-comedy that launched her career. Davis said that the Friends actor has denied being in the film before, suggesting that she wants to forget about that period of her career. However, as Yahoo noted, she has acknowledged it in recent years, albeit with very little affection.