The Worst Thing Eleanor Did On The Good Place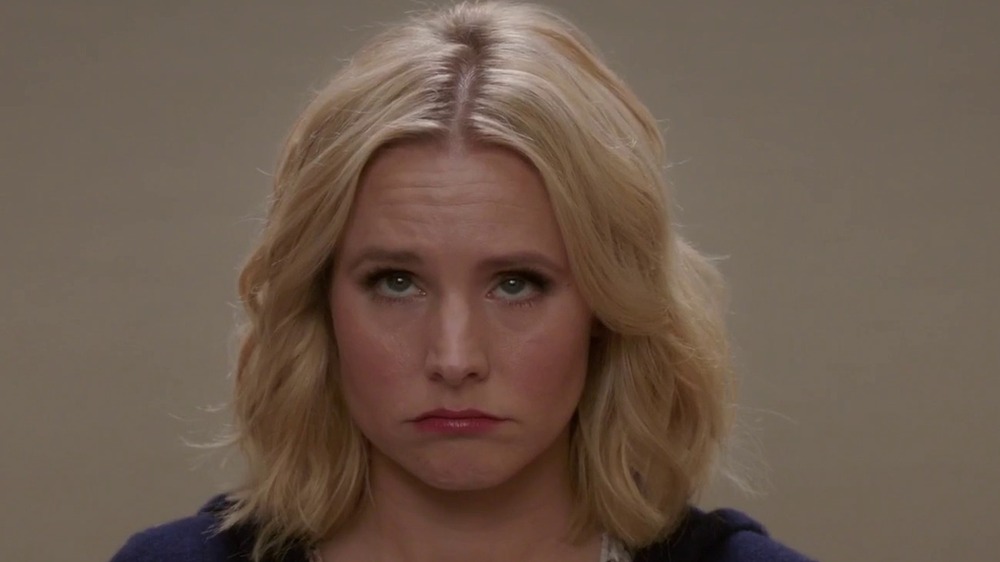 NBC
The Good Place was NBC's sleeper hit of 2016. The show gave us new and improved doses of small-screen favorites Kristen Bell (Veronica Mars) and Ted Danson (Cheers). Its ethereal settings in the Good Place, the Bad Place, the Medium Place, and somewhere in between are navigated by Eleanor (Bell) and her friends in the afterlife. Eleanor's goal shifts from self-preservation (hiding out in The Good Place) to having more meaningful, loving relationships with friends and reprogramming herself to be a better person. To do that, Eleanor has to right some of the wrongs she committed during her time on Earth. She's lied about who she is, abandoned dogs, stolen a lot, lied even more, and even conned the elderly. Suffice to say she has quite the list of wrongs to right. At the top of said list is one particularly hilarious act of betrayal that snowballed into a sad fate for someone Eleanor considered a friend. According to the show, the chain of events was the worst thing Eleanor did on The Good Place.
Eleanor's T-shirt company is the worst thing she's ever done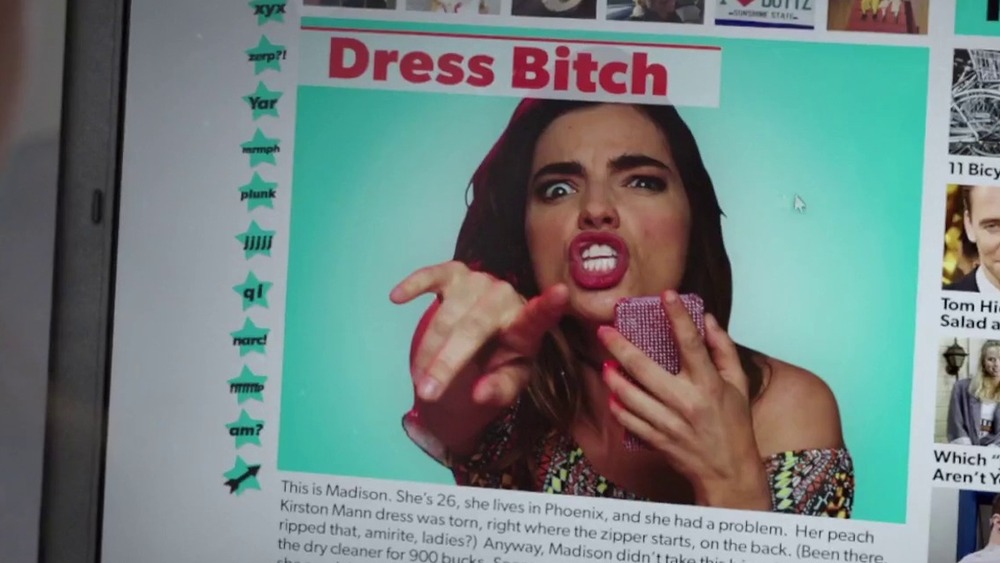 NBC
Eleanor has such a knack for lying that she can basically thank her whole situation for it. When she finally starts telling the truth, it leads to a glimpse into what she was like when she was alive. Such is the case in the "dress b*tch" situation. In season 1's "Most Improved Player," Michael (Danson) conducts a review of Eleanor's life on earth. The first item in her file refers to a T-shirt company that Eleanor tries to gently explain to him.
At her deplorable prime, Eleanor borrows her roommate Madison's designer dress, predictably ripping the dress when she tries it on. Since Madison didn't give her permission in the first place, Eleanor puts the dress back and slinks away. Sometime later, Madison dons the dress. Their roommate Brittany cackles at the ruined garment, while Eleanor sits silent. Madison, who is arguably just as bad as Eleanor, immediately blames the dry cleaners. Instead of taking the opportunity to confess, Eleanor agrees with the assumption. Madison decides to sue the cleaners for a little over $8 million, forcing the small business to close due to the legal fees. The story goes viral online, marking Madison as "The Dress B*tch." Brittany and Eleanor take advantage of the situation, creating a line of T-shirts based on the catchy nickname.
There's a small moment of hesitation on Eleanor's part to continue ruining Madison's life, but then she sees how much money the shirts are bringing in. Her greed outweighs her guilt, and Eleanor goes so far as to buy her own peach dress with the profits.
The first listing in her file includes betrayal, sloth, greed, and vanity all rolled into one. It's enough for Michael to make up his mind about where Eleanor's soul should end up without having to look at anything else in her file.