This Is The Best Fighter In Vikings According To Fans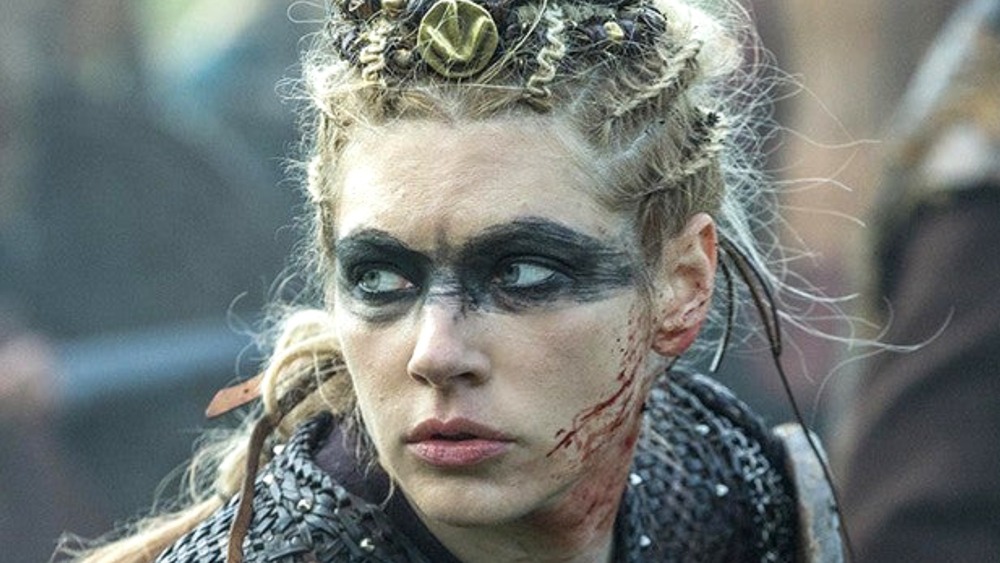 History
This article contains spoilers for Vikings
History's sweeping drama series Vikings will no doubt be remembered for many things: blood eagles, shield-maidens, and, perhaps most of all, the epic battles. Our Norse protagonists got involved in skirmishes of all kinds throughout the show's six season run. Whether they were engaging in brutal one-on-one duels, or massive battles with the Rus or English, many of the show's characters got the opportunity to prove their worth as a warrior or die trying.
The series spanned several generations and featured dozens upon dozens of characters. The sheer scope of it all got one fan curious about where popular opinion lies now that Vikings' story has come to an end. Reddit user u/Rednalyb took to the series' subreddit to start a thread that posed the question: "Now that the show has ended. Who do you think was the best fighter on the show?"
There were a handful of suggestions, with characters like shield-maiden Lagertha (Katheryn Winnick), adventurer Ubbe (Jordan Patrick Smith), and prayer warrior Bishop Heahmund (Jonathan Rhys Meyers) getting love from the fans. However, for those who voiced their opinions on the thread, there were a few characters who clearly stood above the rest.
Some fans think Hvitserk is an underrated choice...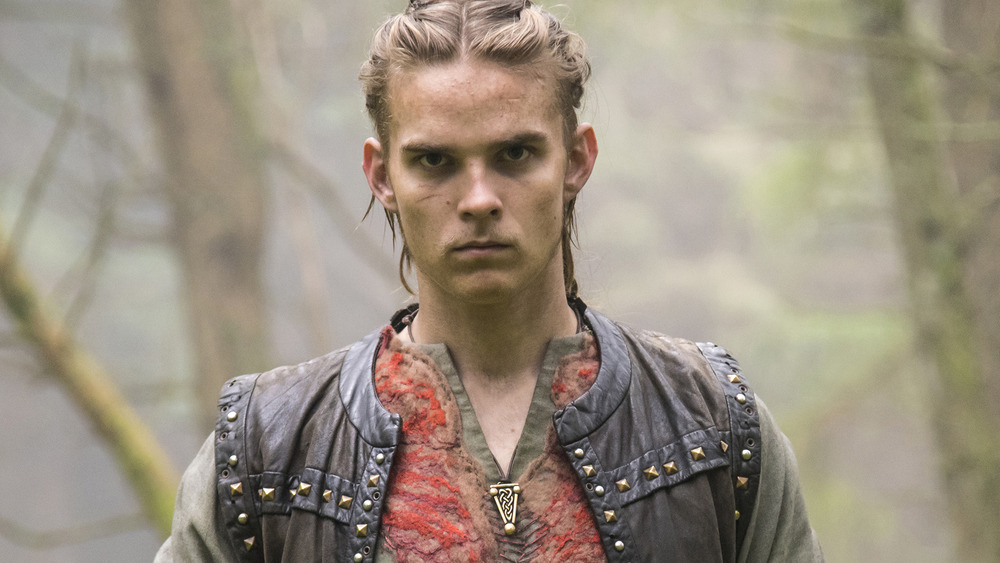 Bernard Walsh/History
While there may be a few options that immediately spring to mind when discussing who the best fighter in the history of Vikings was, u/Rednalyb started off by offering their own unconventional pick. In their introductory post on the thread, they wrote, "Personally after what we saw in 06x20 I think that Hvitserk might be the best but that's just me."
While Hvitserk (Marco Ilsø) may not be the most popular of Ragnar's sons, u/Rednalyb wasn't the only person who saw something special in his combat abilities. User u/Environmental_Run634 wrote, "Hvitserk which may not be a popular opinion. He seemed to be an amazing fighter by the end." And u/Janzo543 was also in agreement. They said, "I agree Hvitserk is pretty underrated but when he is in battle I feel sorry for his enemies lol."
While he didn't get quite enough mentions to secure him the greatest of all time status, he made a strong showing nonetheless. As user u/Rastagaryenxx noted, "Hvitserk is a f—in' beast."
...others gave the edge to Bjorn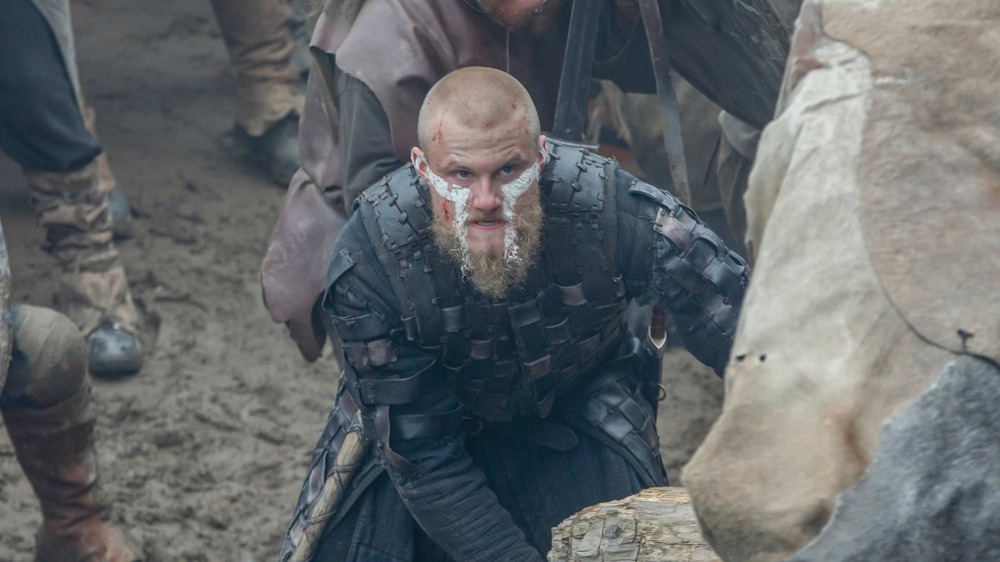 History
When viewers were first introduced to Ragnar's oldest son Bjorn (Nathan O'Toole), he was still a child and just beginning to learn the ways of the warrior. However, as the show went on, we watched him grow and earn his battle-born nickname, Bjorn Ironside (Alexander Ludwig).
For several commenters, Bjorn's lifetime of accomplishments made him an obvious choice for the greatest warrior that the show ever saw. User u/LibertyDay asked their fellow Vikings fans, "How is it anyone but Bjorn? Literally ironside? Protected by the Gods themselves." They also argued that even though he was killed in battle during the show's final season, his death "felt more like fate than an actual loss."
User u/Thewave8080 brought up another important point. Bjorn's warrior credentials aren't just contained to human vs. human conflict. They wrote, "Bjorn killed a grizzly bear with his own two hands." That is quite hard to argue with!
For user u/devonmoney14, choosing just one warrior was too tough a decision. In the end, they declared, "[It's] close between Bjorn and Rollo in his prime." And they weren't alone in that assessment. While Bjorn got plenty of shout-outs from fans, he didn't quite surpass the mentions that came in for his father and uncle.
Brothers Ragnar and Rollo stand above the rest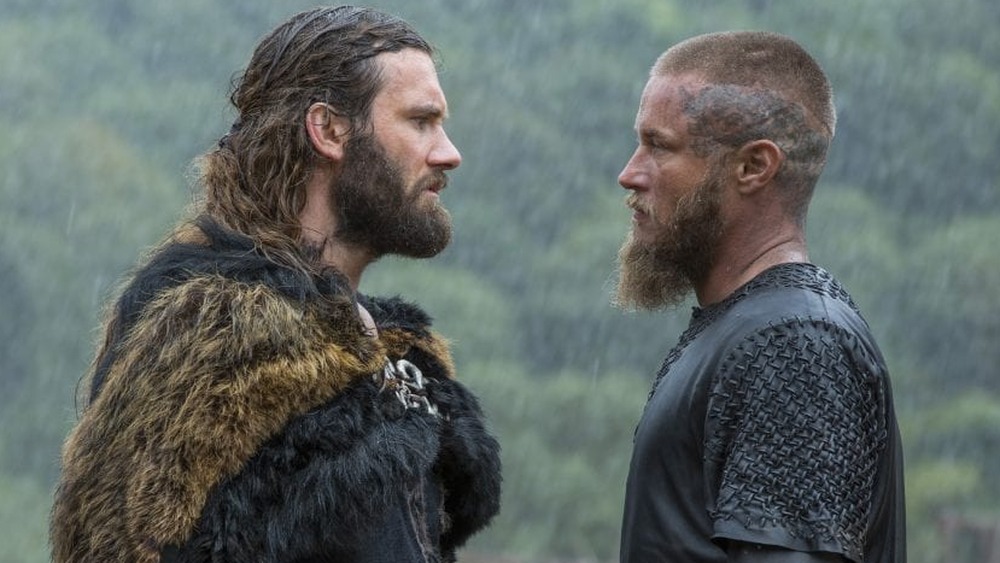 History
When it came to selecting who they thought was the best fighter on Vikings, many commenters had to give props to the brothers who started it all. Vikings' very first episode began with Ragnar and Rollo (Clive Standen) on the battlefield, and even after dozens of additional warriors were introduced onto the series, it's hard to beat the originals
The brothers were basically neck-and-neck in the responses from fans. User u/KingOfNorthmenRagnar gave Ragnar the edge but felt that the two were both in a league of their own. They wrote, "A lot of people think It is Rollo and there is nothing wrong, they were pretty close but I would go with Ragnar because he had more precision and skill when fighting."
User u/GhostShadow4243 also cast their ballot for Ragnar. They argued, "Ragnar's fighting throughout all the seasons he was in was so clean and he may not have had the best plans but he was an insane fighter..."
Many other commenters threw their lot in with Rollo. User u/LadyandtheRex wrote, "I loved Rollo in battle," while u/lilacteardrop declared, "Rollo was a terrible human being, but he was a good fighter."
In the spirit of brotherly love and camaraderie, we'll call it a tie. Ragnar and Rollo have been crowned the fan choice for the best fighters to ever grace the screen on Vikings. That is until we get a look at what Vikings: Valhalla has to offer.