Robert Kirkman Says The Walking Dead Helped Him Create New Show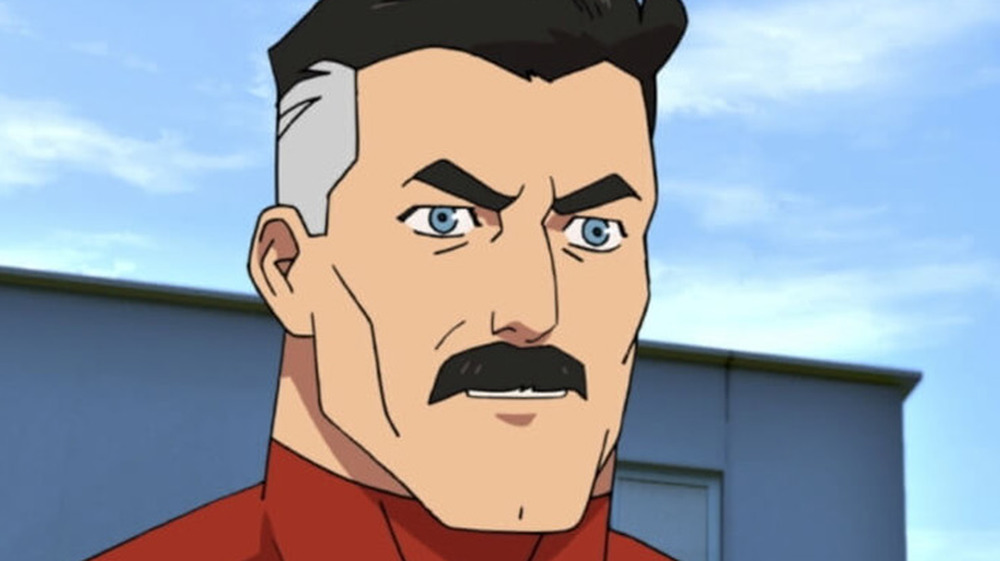 Amazon Studios
If you don't read comics, you probably know writer Robert Kirkman best as the co-creator of The Walking Dead. After all, at this point, the living-dead drama is much, much more than a simple comics adaptation. While the flagship series is winding down, both of The Walking Dead's spin-offs are going strong, and two more are on the way. Throw in all of the board games, video games, novels, action figures, and other tie-ins, and The Walking Dead is practically its own industry.
And yet, in comic shops, Invincible came first. "The Invincible comic book series debuted 10 months before The Walking Dead," Kirkman explained, during a roundtable interview that Looper joined. "And from that point on, it was just kind of side-by-side." So, while comic book readers were enjoying the adventures of Rick Grimes and company, they were also marveling at Mark Grayson's journey from regular ol' teenager to superpowered whiz-kid.
Naturally, both comics informed each other, especially as Kirkman's newfound fame forced him to become a better writer. "I was learning from both at the exact same time," he said. "Invincible and Walking Dead are the first time, and really the only time, I've done long-form storytelling over a decade. I was learning a little bit from Invincible and incorporating into Walking Dead, learning a little bit from Walking Dead, incorporating it into Invincible."
You can certainly see the overlap. Like The Walking Dead, Invincible is full of memorable characters who find themselves in precarious situations, and who rarely make it out unscathed. In both, plot twists occur often, and when they do they're big. Neither story pulls any punches, either. Don't let the glossy animation fool you. Invincible is definitely not for kids.
How adapting The Walking Dead for TV prepared Robert Kirkman for Invincible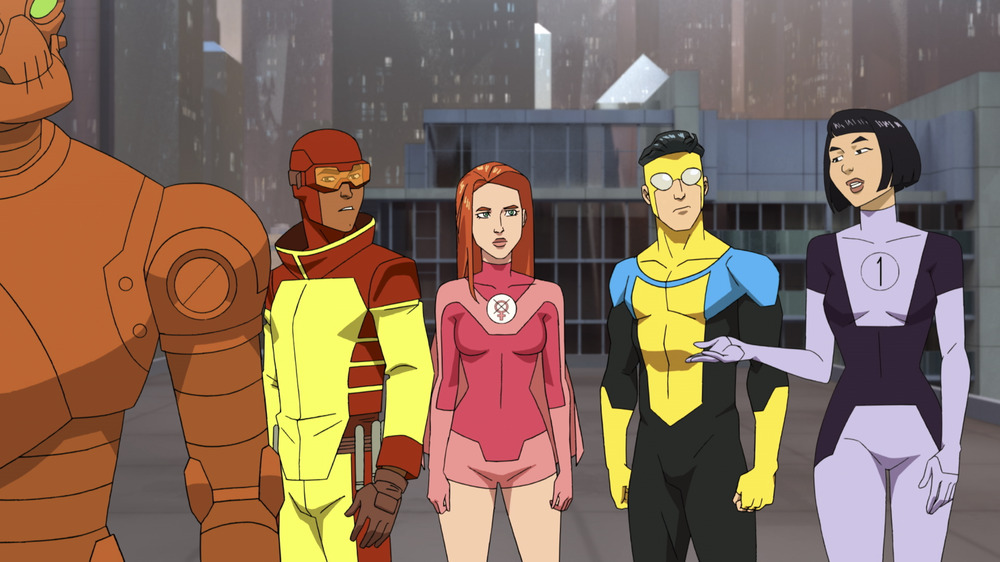 Amazon Studios
And yet, while both comics were coming out concurrently (and ended around the same time — Invincible finished its 144-issue run in February 2018, while The Walking Dead concluded in July 2019 with issue #193), The Walking Dead made it to television first. For Kirkman, that helped make transitioning Invincible from the page to the screen a little easier.
"I'm a little bit more well-versed in this world of adapting something when it comes to Invincible, which I think will help us make this a little bit more of a smoother process as we go," Kirkman said.
For example, the choice to make Invincible animated was informed, in part, by Kirkman's experience having to scale down some of The Walking Dead's big action scenes. While the only limits in a comic book are the creators' imaginations (and their skills), live-action television comes with strict budgetary restrictions, something that's doomed more than one superhero show. Making Invincible an animated series instead of live action lets Kirkman and his team get around those constraints, so they can tell the story comic book fans already know and love.
Ultimately, Kirkman says, if you like The Walking Dead, you should like Invincible, too. "There is some thematic overlap, and definitely the way I tell a story is the way I tell a story, and that's present in both forms," Kirkman said. "I do think that there's a possibly an extra level of enjoyment you might get if you are watching Walking Dead and watching this animated series and comparing them as you go."
New episodes of Invincible are available to stream Fridays on Amazon Prime Video.