Why Isaiah Bradley From The Falcon And The Winter Soldier Looks So Familiar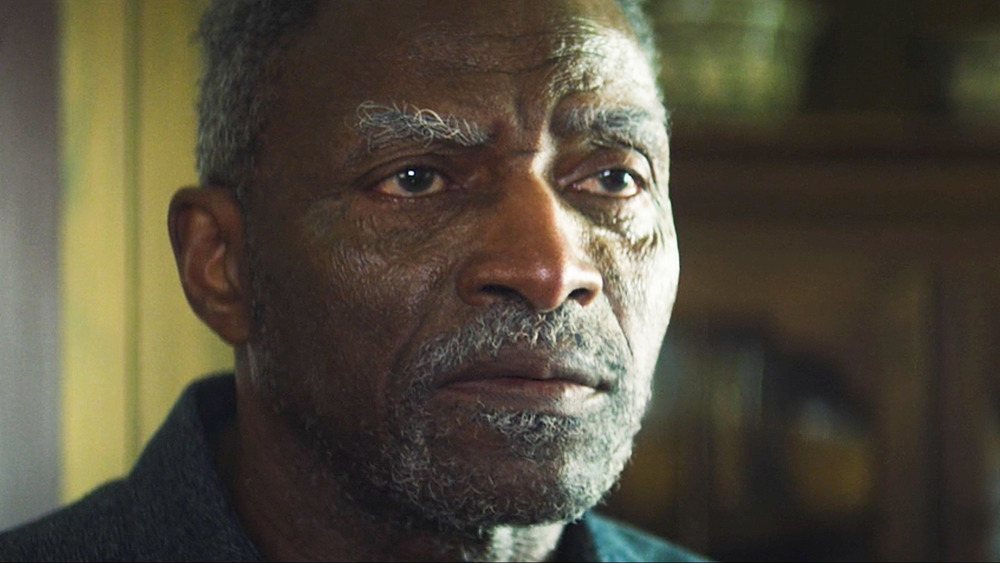 Marvel Studios/Disney+
The second episode of Marvel's The Falcon and the Winter Soldier does a lot to progress the show's overall plot — from bringing Sam Wilson (Anthony Mackie) and Bucky Barnes (Sebastian Stan) back together again to setting up the long-awaited return of Daniel Brühl's Baron Zemo. However, one of the key moments of the latest Falcon and the Winter Soldier episode comes just a little after its midway point, when the series introduces viewers for the first time to Isaiah Bradley, a.k.a. the Black Captain America.
An important character from the Marvel comics, Bradley makes a quick impression in his sole scene of the episode, which not only establishes his super strength but also his tragic past. A large part of what makes Isaiah's introduction in the episode so effective, though, is the performance given by the man playing him. The Falcon and the Winter Soldier's Isaiah Bradley is played by actor Carl Lumbly, who will likely be a familiar face to anyone out there who's been watching network TV at all over the past few decades. Here's where you may have seen Lumbly before.
Carl Lumbly made waves as Mark Petrie on Cagney & Lacey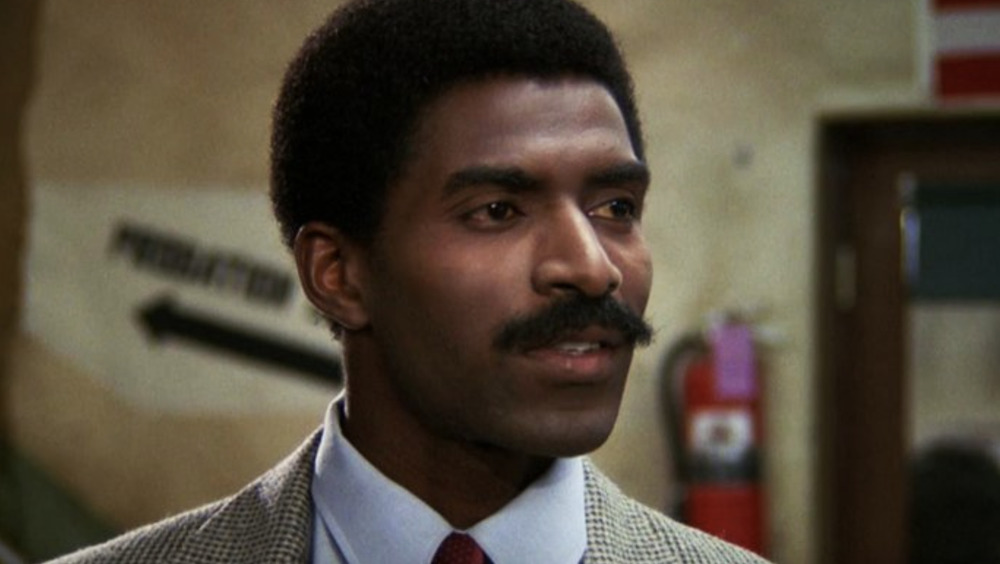 CBS
Carl Lumbly's first major screen role was as Detective Marcus Petrie on the 1980s TV crime drama Cagney & Lacey. The series, which was notable for its use of two female police detectives as its leads, paired Lumbly's Mark Petrie up with Martin Kove's Detective Victor Isbecki. Lumbly starred in over 100 episodes of the iconic TV drama from 1981 through 1987, and throughout his time on the show, he managed to make a lasting impression with his performance as Petrie.
Lumbly ended up leaving Cagney & Lacey prior to its finale, and his character was ultimately written off the series early on in its seventh season, which also proved to be the show's last. Although the series gave Lumbly his first notable role, the actor has gone on to play plenty of other important screen characters in the decades since his time on Cagney & Lacey came to an end. In fact, it's not the only time that Lumbly has had a major role on a long-running TV series.
Carl Lumbly had an important part to play on Alias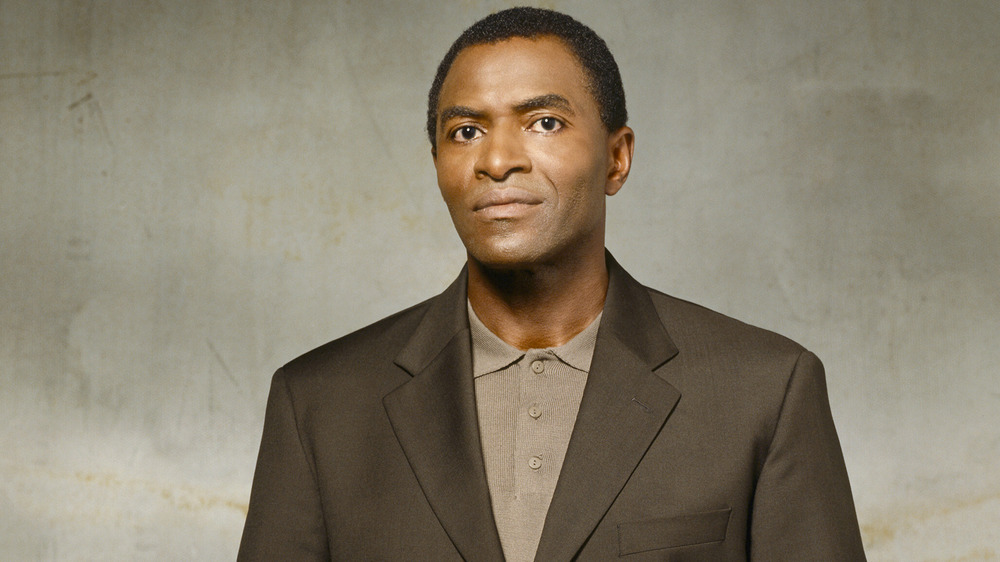 ABC
Most TV viewers will probably remember Carl Lumbly best for his performance as Marcus Dixon on Alias. Lumbly was one of the key cast members of the J.J. Abrams-created, Jennifer Garner-led TV series and is credited on all 105 of the show's episodes. That makes Marcus Dixon Lumbly's second-longest-running TV role to date, behind only the previously mentioned Mark Petrie on Cagney & Lacey.
In case his long-running involvement in the series didn't already make it clear, it should be said that Lumbly was an integral member of the Alias cast as well. Marcus was one of the few allies that Garner's Sydney maintained throughout the entirety of the series, and Lumbly brought real weight and emotional complexity to the character. It's hard to imagine what Alias would have been like without Marcus, who brought a level of dependability and consistency that the show desperately needed. It's not hard to see why it might very well still be the most well-remembered role of Lumbly's career.
Carl Lumbly brought real weight to his Supergirl role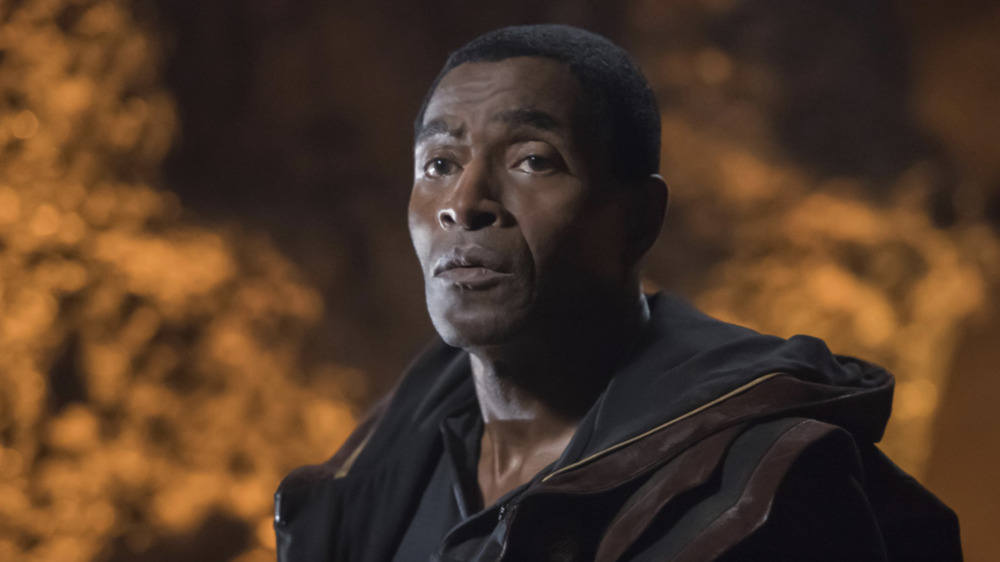 The CW
From 2017 to 2019, Carl Lumbly had an important recurring role on The CW's Supergirl. The actor played M'yrnn J'onzz, the father of David Harewood's J'onn J'onzz, a.k.a. Martian Manhunter. Lumbly's M'yrnn went through considerable amounts of trauma in the series, and his relationship with Harewood's J'onn evolved in interesting and unpredictable ways. Fortunately, Lumbly managed to perfectly navigate the character's varying levels of mental and emotional health throughout his time on the show, and as a result, his character ultimately ended up being responsible for some of Supergirl's most emotionally moving moments.
Lumbly's casting was also a bit of a meta nod to comic book fans everywhere, as the actor has voiced Martian Manhunter in a number of DC shows and video games (like Justice League Unlimited). Of course, now that Lumbly is part of the cast of The Falcon and the Winter Soldier, he's also one of the few actors who has managed to work on both DC and Marvel properties in recent years.
Carl Lumbly took on an iconic role in Doctor Sleep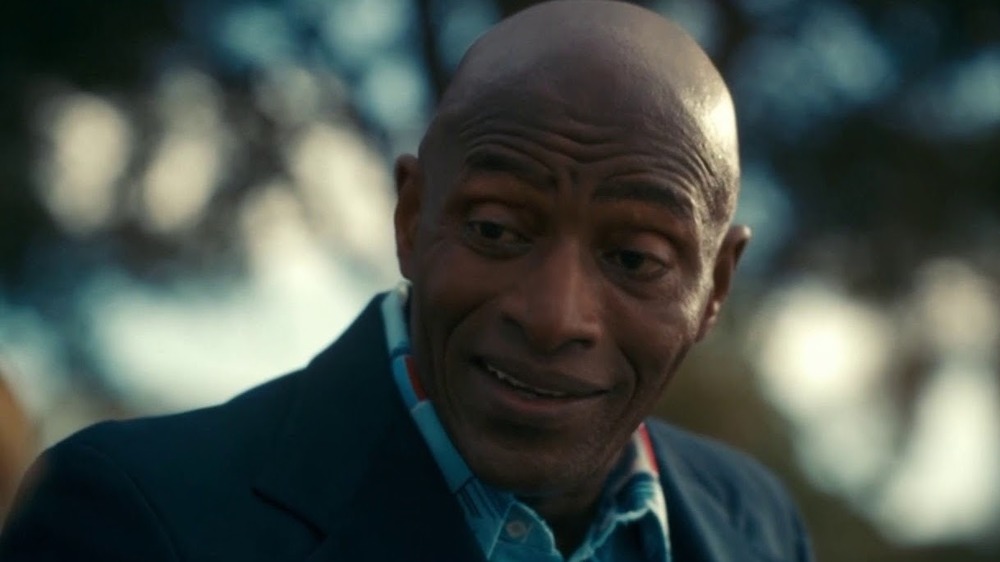 Warner Bros. Pictures
In 2019, Carl Lumbly starred in Doctor Sleep as Dick Hallorann, a role that was previously played on the big screen by Scatman Crothers in Stanley Kubrick's 1980 horror classic The Shining. Based on the Stephen King novel of the same name, Doctor Sleep takes place years after the events of The Shining and combines elements of both the ending of King's Shining novel and Kubrick's film adaptation, which are vastly different in some ways.
Lumbly's Hallorann appears throughout the film as a ghost to Ewan McGregor's Danny Torrance, providing some much-needed advice and counsel to the still-struggling man. However, while the actor was clearly cast due to his striking resemblance to Crothers, Lumbly's performance in the film goes far beyond just imitation and helps to provide Doctor Sleep with the same comforting, wise presence that the Hallorann character also brought to The Shining.
Lumbly brings the same inimitable charisma to Doctor Sleep that he has to every one of his roles throughout his career. While he's only in The Falcon and the Winter Soldier's second episode for a brief moment, Lumbly already looks to be giving a performance as Isaiah Bradley that Marvel fans will have a hard time forgetting.