The Stranger Things Actor You Didn't Know Was In Starship Troopers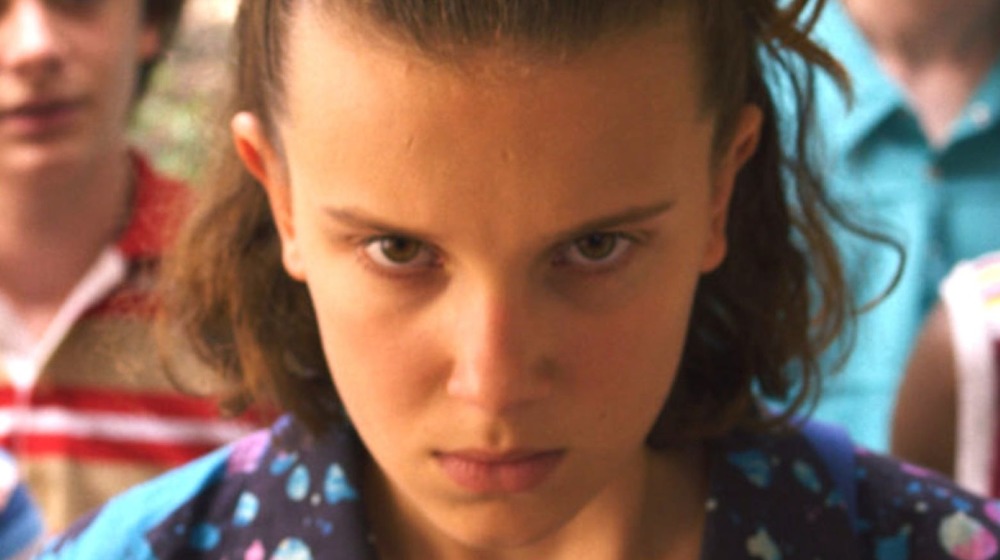 Netflix
Netflix's hit sci-fi series Stranger Things does a great job of paying homage to the '80s through its choice of music, fashion, and soundtrack picks. In fact, Mashable has a list of all the references Stranger Things makes to the '80s, as well as earlier decades, and the show features several actors who became big stars in that era, like Winona Ryder and Matthew Modine.
While several of the adult stars on Stranger Things have been acting for several decades, there's one actor who appears in the show's third season that has a connection to the 1997 film Starship Troopers — which, while it was a major flop at the box office when it was released, has developed into somewhat of a cult following over the years, according to The Verge. To help fill you in, we've got all the details on the Stranger Things actor you didn't know was in Starship Troopers.
Actor Jake Busey was in Starship Troopers and Stranger Things season 3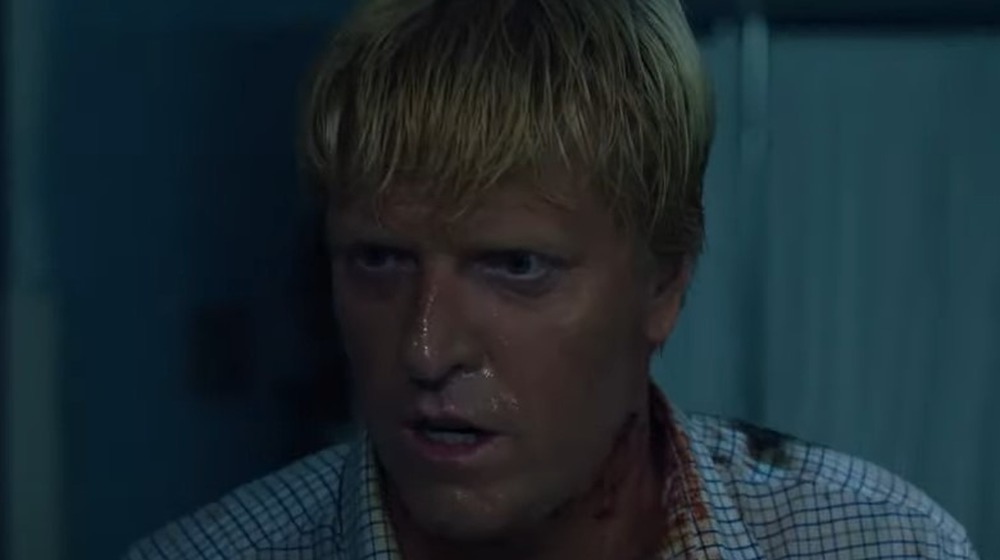 Netflix
As Fandom notes, American actor William Jacob "Jake" Busey Jr. has appeared in dozens of movies and TV shows since the '70s (per IMDb), that includes both his roles as space soldier "Ace Levy" in Starship Troopers and as the misogynistic journalist "Bruce Lowe" in the third season of Stranger Things. Unfortunately, things don't turn out well for Busey's character, as Bruce and his boss are eventually possessed by the Mind Flayer monster, and he's killed by Nancy Wheeler (Natalia Dyer).
In a 2018 interview with ComicBook.com, Busey talked about how his character was a reflection of the entire corporate climate of the decade being depicted. He told the outlet, "In the '80s if you'll remember, women in the corporate workplace were kind of still a little bit of a new thing and there was still a lot of that 'old boys club.' A lot of times the men back then would, you know, they were a little condescending toward women ... This character embodied that aspect of life in the '80s a little bit and it shows that a little bit of just how far we've come in 30 years and how much better off we are and how much our culture in America has changed."
Jake Busey thinks his Stranger Things role was written just for him
In another 2018 interview, this time with Bloody Disgusting, Jake Busey noted how much things have changed, especially in the workplace, since the '80s. He said of his character, "He doesn't mind making fun of women and children. He doesn't mind poking fun at someone else's expense, that type of thing. He's just a crass newsman."
Busey also talked about how the Duffer brothers and the young cast members recognize him from his roles in films from decades ago, including Starship Troopers and The Frighteners. In fact, Busey insists that the Duffer brothers wrote the character of Bruce just for him, saying to the outlet, "They kind of wrote the role for me based on being fans of The Frighteners. I owe Peter Jackson a thank you because The Frighteners has been a life identifying film for me."
The actor didn't disappoint, as Busey nailed playing the detestable journalist in Stranger Things' riveting third season. RIP, Bruce.