New Movies We Can't Wait To See In February 2017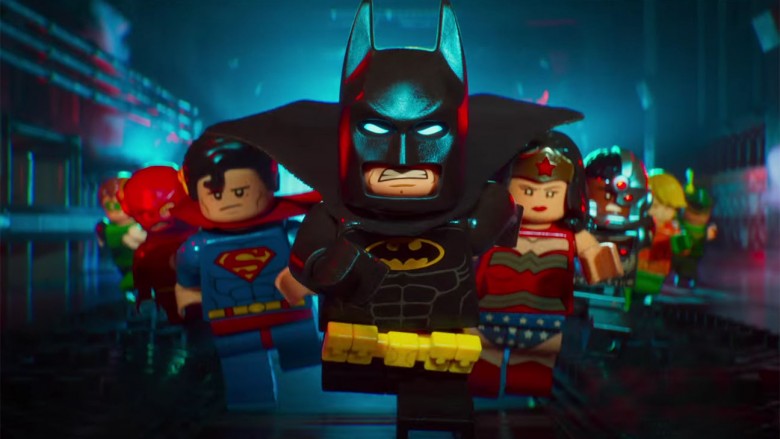 There may not be a ton of tentpole releases or superhero flicks on tap for February, but there are still more than enough great movies to keep you busy at your local theater. From future award season fodder to animated comedies (and a few mid-tier franchise sequels), here are all the movies worth checking out on the big screen in February.
Rings - February 3
It's been about a decade since Samara climbed out of a TV and killed some folks, and in the years since, we've traded in those tubed monstrosities for sleek flat screens—so in Rings, that freaky VHS tape is looking to make the transition into the digital age. The long-awaited sequel picks up the action approximately 13 years after the first films, and follows a woman (Matilda Lutz) and her boyfriend (Alex Roe) who get roped into the freaky drama of that horrific tape. But, this being a sequel, it also aims to deepen the mythology with a secret message hidden inside the tape that no one has found until now. The film also features the tagline "First you watch it. Then you die." Which is one heck of a challenge for potential viewers.
The Space Between Us - February 3
There are star-crossed lovers, and then there are star-crossed lovers. This fascinating teen love story follows a boy born and raised on Mars and the Earth girl he falls in love with. Sixteen-year-old Gardner (Asa Butterfield) lives his entire life only meeting the 14 other people on the Red Planet, but finally gets a chance to visit Earth and connect with his pen pal Tulsa (Britt Robertson). But his visit doesn't go as planned: young Gardner realizes his organs can't handle Earth's atmosphere, and he embarks on a whirlwind journey to try and figure out where he belongs in life (and the solar system).
John Wick: Chapter 2 - February 10
It had been awhile since Keanu Reeves had scored a big action hit before 2014's John Wick proved the Matrix star was still able to kick butt. The first film proved a surprise hit, and expectations are high that John Wick: Chapter 2 can carry on the trend. The story follows Reeves' titular hitman as he's pulled out of retirement to help a former associate take over an assassins' guild. The supporting cast is rounded out by Common, Laurence Fishburne, Riccardo Scamarcio, Ruby Rose, John Leguizamo, and Ian McShane, and the end result promises to be a bloody, gritty thrill ride. If this one works out, the studio is already eyeballing a third film in the franchise.
The LEGO Batman Movie - February 10
Will Arnett's minifig adaptation of the Dark Knight was a breakout performance in The LEGO Movie, to the point that Warner Bros. decided to spin him off into his own adventure. The early trailers have looked outrageously funny, and the family-friendly CGI tale promises to roll in a ton of players from across the Batman and DC universe to tell what could be one of the best Batman stories in years. If nothing else, it'll be unlike pretty much every other DC movie on the market. If you're looking for a break from Zack Synder's grim dark world, this should do it.
Fifty Shades Darker - February 10
The second film in the Fifty Shades of Grey saga arrives with stars Dakota Johnson and Jamie Dornan joined by Kim Basinger, Tyler Hoechlin, and Hugh Dancy. The sequel picks up following the original, with Ana (Johnson) trying to move past her relationship with Christian (Dornan). Since this franchise is far from over, you can probably guess they get back together—but this time under Ana's conditions. The first film made a whole lot of money, though it wasn't popular with critics. It'll be interesting to see what new director James Foley (Perfect Stranger) brings to E.L. James' bondage tale.
The Great Wall - February 17
This fantasy action flick promises to be one of the biggest Chinese film productions in history, attracting A-list Hollywood talent (Matt Damon, Willem Dafoe, Pedro Pascal) and a host of Chinese actors for a period adventure about heroes fighting off giant monsters during the Song dynasty. (Turns out giant monsters were the real reason for the Great Wall of China.) The early footage from the film looks like a white-knuckle thrill ride with a whole lot of monster-slaying action; Damon seems to be channeling his Jason Bourne persona a bit, but hey, who wouldn't want to see Bourne slug it out with giant monsters?
Fist Fight - February 17
If you're a fan of HBO's cult hit Vice Principals, about high school educators behaving badly, this should be right up your alley. This Ice Cube vehicle features the Ride Along star pitted against It's Always Sunny in Philadelphia alum Charlie Day, as two teachers who are headed towards a brawl in the parking lot. The story tracks Day's character, who accidentally gets his friend (played by Ice Cube) fired. Day is hilarious in pretty much anything, and the early trailers look like he'll be an excellent foil for Ice Cube's style of humor.
A Cure for Wellness - February 17
This psychological horror thriller from acclaimed director Gore Verbinski (Pirates of the Caribbean) stars Dane DeHaan, Mia Goth, and Jason Isaacs. The story is about a young executive sent to retrieve his company's CEO at a "wellness center" where it turns out the spa's healing techniques really are a bit too good to be true. Before long, he comes down with a mystery illness that everyone at the spa wants to cure. It looks to be a twisty and terrifying tale.
Get Out - February 24
This racially charged horror film was written and directed by Jordan Peele, who's described the project as "a horror movie, but it's a satirical premise." The story follows a young African-American man who visits the family and estate of his white girlfriend. When many of the black people in the area start to vanish, the young man realizes this weekend visit is a lot more dangerous than just meeting the parents. The film stars Daniel Kaluuya, Catherine Keener, Allison Williams, Bradley Whitford, Caleb Landry Jones, Lil Rel Howery, Erika Alexander and Keith Stanfield.
Rock Dog - February 24
This CGI tale of a dog from a small town looking to make it as a rock star has turned out to be a box office dud in its native China, but there's hope U.S. audiences will be more inclined to see Luke Wilson's anthropomorphic Tibetan Mastiff chase his dream of being a rock star. If trying to make it in music wasn't hard enough, Wilson's pup will also have to contend with a rogue wolf pack. Along with Wilson, the film also features the voices of Eddie Izzard, J. K. Simmons, Lewis Black, Kenan Thompson, Mae Whitman, Jorge Garcia, and Matt Dillon.
Collide - February 24
This one has been kicking around development since 2013 due to some financial problems at the studio, and now it's finally hitting the big screen. The story tracks a heist that goes awry, leaving a young man (Nicholas Hoult) on the run from a dangerous mob boss (Anthony Hopkins). He then turns to his old drug-smuggling employer (Ben Kingsley) for help, while trying to protect his girlfriend (Felicity Jones). With Jones' star on the rise thanks to Rogue One: A Star Wars Story, it might help buoy this troubled action flick to a bit more success than the experts predicted.