Zack Snyder Tells Fans What They Need To Do For A Possible Justice League 2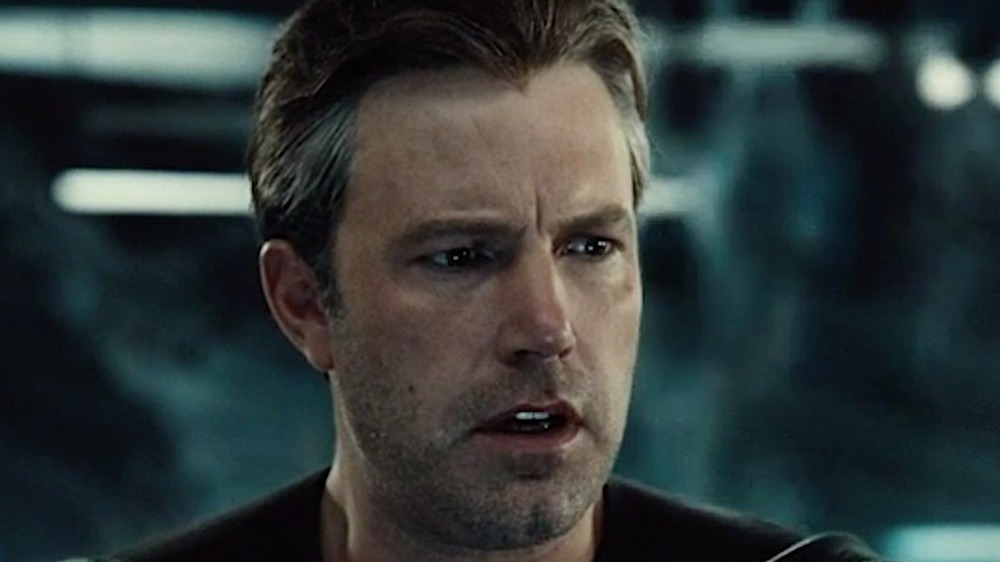 Warner Bros.
If you click a link and buy a product or service from a merchant, we may be paid an affiliate commission.
Zack Snyder's Justice League is finally out on HBO Max. A film that technically didn't exist until millions were spent in reshoots and new CGI managed to defy all the odds and find its way to reality. We might think it's existence itself is a victory and for many it is — but fans want more. And, in point of fact, they've gotten more. In addition to the standard, 4-hour release of Snyder's cut of Justice League, there is also Justice is Gray, the officially sanctioned black and white version of the film also streaming in ultra high definition on HBO Max right now.
But, no, that's not what Snyder's fiercest fans want — they want Zack Snyder to be back in the driver's seat controlling the future of the DC Extended Universe. In other words, they want Justice League sequels. And in fairness to those fans, it's not as though Snyder didn't leave every door and window in Justice League's proverbial house wide open for more. The final act of the film introduces Bruce Wayne (Ben Affleck) to Martian Manhunter (Harry Lenix), we find out Lois Lane (Amy Adams) is pregnant), Lex Luthor (Jesse Eisenberg) and Deathstroke (Joe Manganiello) plan to kill Batman, and that doesn't even touch on the Knightmare future.
Fans want to know what they can do to see all of Snyder's stories up to and including the one in which Batman, Deathstroke, Flash (Ezra Miller), and Mera (Amber Heard) have to fight an evil Superman (Henry Cavill) — and Zack Snyder has told fans exactly what to do if they want to potentially make that happen.
How many views would it take to get a Justice League sequel?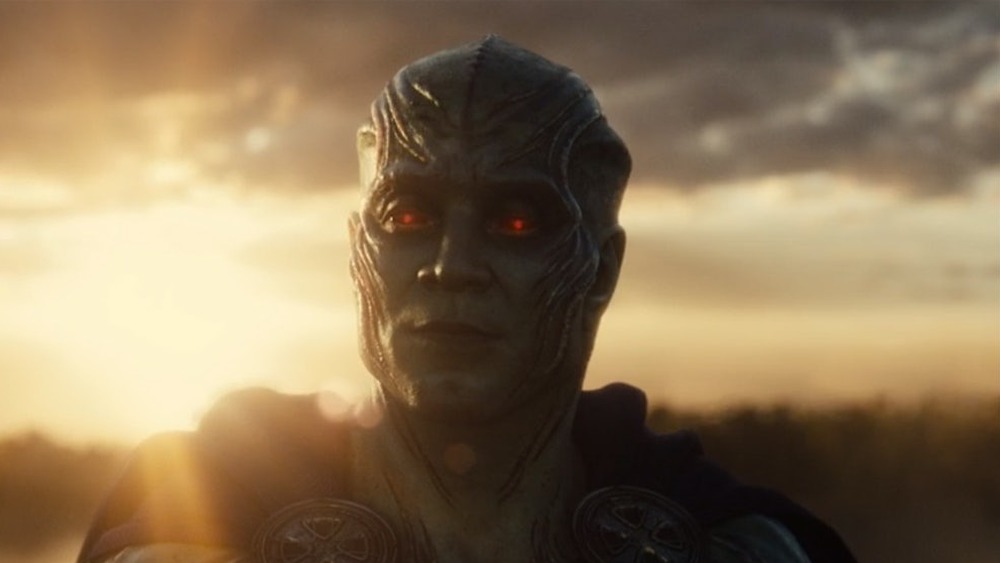 Warner Bros.
While it's been made clear by Warner Bros. that there absolutely no intention to continue Zack Snyder's Justice League, that didn't stop Snyder himself from fanning the flames anyway — not all that surprising considering he already got his way once. "I just need to know if there is still hope, are we still fighting?" A fan asked Vero. Snyder answered a swift two minutes later (via Twitter user @PabloNaBorok), saying the only way to build a chance for sequels is, "by watching it and getting others to watch."
According to Samba TV (via Deadline), 1.8 million HBO Max households began watching Zack Snyder's Justice League within its opening weekend, a strong showing albeit less than the 2.2 million Wonder Woman 1984 garnered in its opening on the streaming platform. Granted, WW84 debuted over Christmas Weekend, placing it at a distinct advantage over Justice League's random weekend in March, a time when people were actually starting to venture outdoors rather than watch TV all day. Is there really a given number of views Snyder's cut of Justice League could garner which would actually change things? Probably not. But that won't stop Snyder fans from trying to make Justice League the most watched movie in HBO Max's history just to make a point.