The DC Comics Characters You May Not Have Known Jessica Walter Played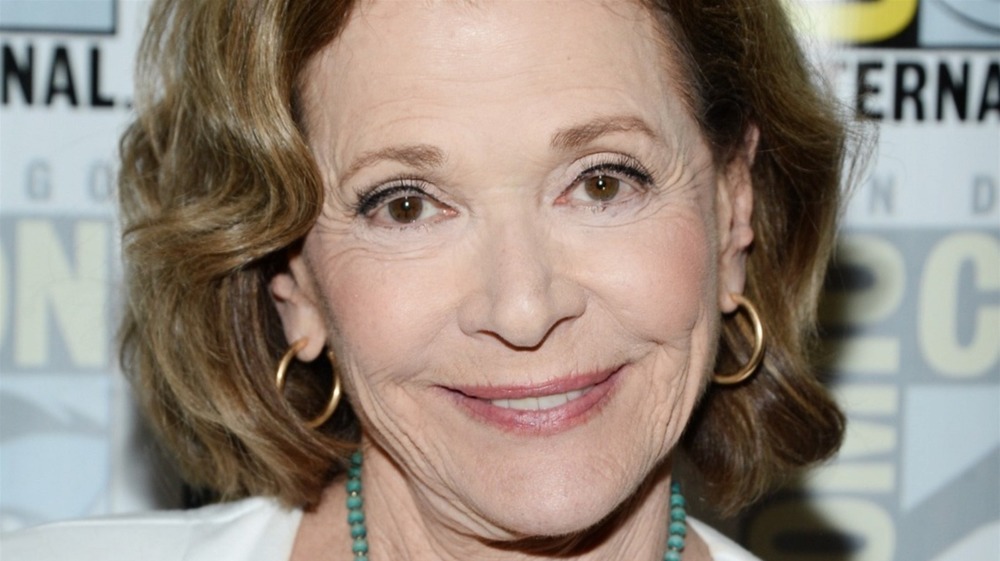 Matt Winkelmeyer/Getty Images
Every year, we sadly lose a handful of celebrities to various causes. Early in 2021, Sound of Music star Christopher Plummer and Saved by the Bell actor Dustin Diamond were among those we lost. This Wednesday, it was reported that Who's Afraid of Virginia Woolf and The Goldbergs actor George Segal had passed away. Thursday brought more bad news, as award-winning actress Jessica Walter had also passed away. According to Deadline, the 80-year-old died in her sleep in her home in New York City. Walter leaves behind her daughter Brooke Bowman, grandson Micah Heymann, and a legacy that has attracted countless fans across generations.
One of Jessica Walter's most famous and beloved roles is that of Lucille Bluth, the matriarch of the awkward, chaotic family at the heart of the Fox-turned-Netflix sitcom Arrested Development. She appeared in all 84 episodes of the show's staggered run, from 2003 all the way to 2019. Prior to landing the role in the quirky, award-winning cult hit comedy, Walter was a television staple across six decades. One of her earliest roles was as a series regular in the one-season 1965 crime drama For the People. Shows she appeared in through the decades that followed include The F.B.I.; Love, American Style; The Love Boat; Three's a Crowd; Murder, She Wrote; One Life to Live; 90210; and Jennifer Falls.
As vast as her career was before Arrested Development, the prolific actress stayed equally busy around the various installments of the sitcom. Most notably, from 2009 to 2020, she voiced badass boss woman Malory Archer in 119 episodes of the FXX adult animated action-comedy Archer.
Walter also dipped her toes in the DC Comics world during the later years of her career. Here are the DC Comics characters you may not have known she played.
Jessica Walter voiced three different DC universe animated characters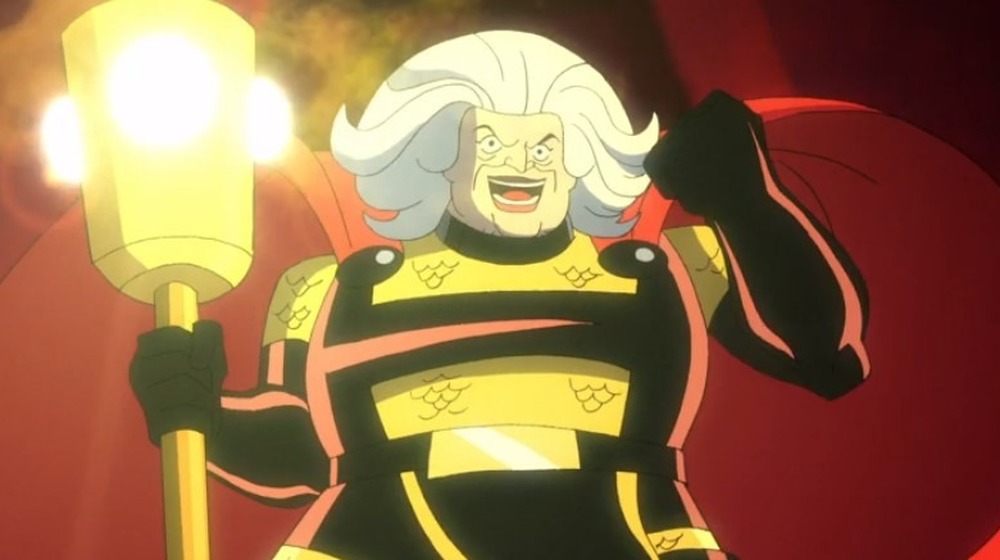 HBO Max
Jessica Walter's first foray into the DC universe came in 2017, when she voiced the goddess Athena, Wonder Woman's ally, in an episode of the Cartoon Network's animated Justice League Action series. 
More recently, Walter lent her commanding, familiar voice to two separate characters in season 2, episode 8 of Harley Quinn. In the episode "Inner (Para) Demons," she voiced Wendy Brown and Granny Goodness — characters so different from each other that you'd be forgiven for not noticing they shared the same voice.
Wendy Brown is the posh, judgmental mother of Kite Man, who's engaged to Harley's best friend Poison Ivy. In the episode, Wendy and her husband Darryl meet Ivy. Ivy tries to make a good impression but is frustrated when she sees how cruelly Wendy and Darryl treat Kite Man because they're disappointed he doesn't have real powers like them. They like Ivy, since she has powers, but she curses them out for mistreating her fiancée. 
Then there's Granny Goodness. While Ivy's on Earth meeting Wendy and Darryl, Harley and her crew are in space meeting supervillain god-king Darkseid and Granny Goodness, who, despite her name, is an evil god. She's a giant, super-strong villain whom Harley must defeat to get an army of Darkseid's parademons. Initially, Granny doesn't speak, but after she handily seems to beat Harley, she delivers a typical cackle-accompanied villain speech about killing her enemy. She's interrupted, though, when Harley, under the control of Dr. Psycho, drops a boulder on her head from behind.
Although Jessica Walter's time in the DC universe may have been brief, it's always fun when acting pros pop up in unexpected places like superhero shows. It's especially touching because, with the Harley Quinn episode airing in 2020, it's one of Walter's last projects. Perhaps we would have heard more from her in the DC universe, but at least fans can watch Harley Quinn or scores of other projects to see and hear Walter again. One thing's for sure: The star will be missed.