The Falcon And The Winter Soldier Isn't Wyatt Russell's First Brush With Captain America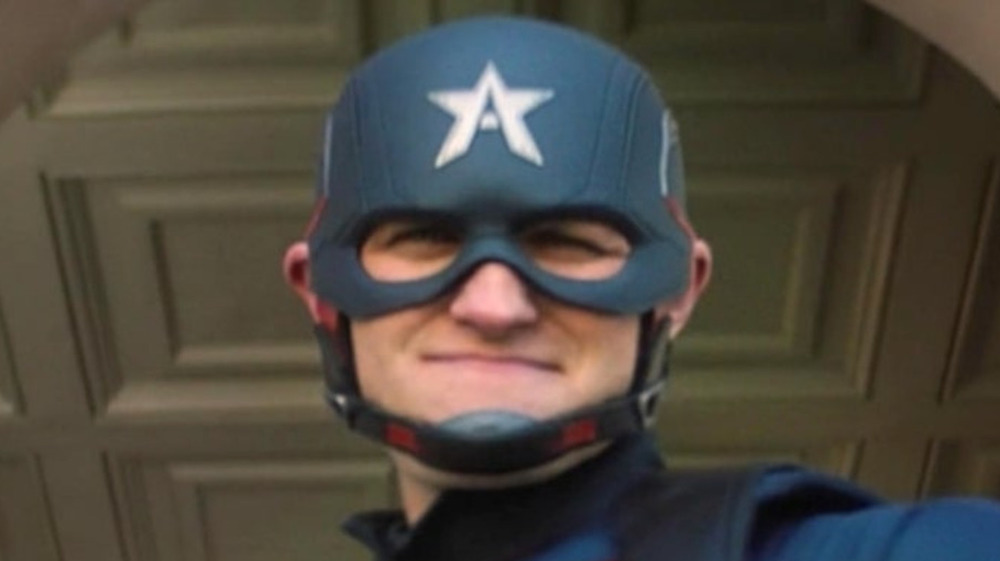 Marvel Studios/Disney+
It's no secret that the Marvel Cinematic Universe is full of familiar characters. The mega-franchise umbrella encompasses nine solo hero franchises and two ensemble series for a total of 23 films so far, with two more solo movies and two more ensemble flicks set to launch in the MCU's Phase Four. It's all "You appear in my movie and I'll make a cameo in yours and we'll do the team-up in the cross-over film!" In fact, we've seen Captain America (Chris Evans) appear in 11 films total, counting his solo films — The First Avenger, The Winter Soldier, and Civil War — the ensemble movies — the original Avengers, Age of Ultron, Infinity War, and Endgame — plus three cameos — Thor: The Dark World, Spider-Man: Homecoming, and Captain Marvel. It's no wonder the guy retired; seriously though, we miss him.
MCU fans of course know that Steve Rogers gave up the shield and mantle of Captain America at the end of Avengers: Endgame, but the mantle and legacy live on in the new Disney+ series The Falcon and the Winter Soldier. While Bucky Barnes (Sebastian Stan) or Sam Wilson (Anthony Mackie) might have a stronger claim to the stars and stripes, that job has been handed out to someone else without their say-so. In Marvel Comics, he's known as John Walker a.k.a. U.S. Agent, but in the MCU, we've only heard him called the "the "new Captain America." It turns out, the actor behind him has had a brush with Captain America before.
Wyatt Russell's first audition was for a Captain America movie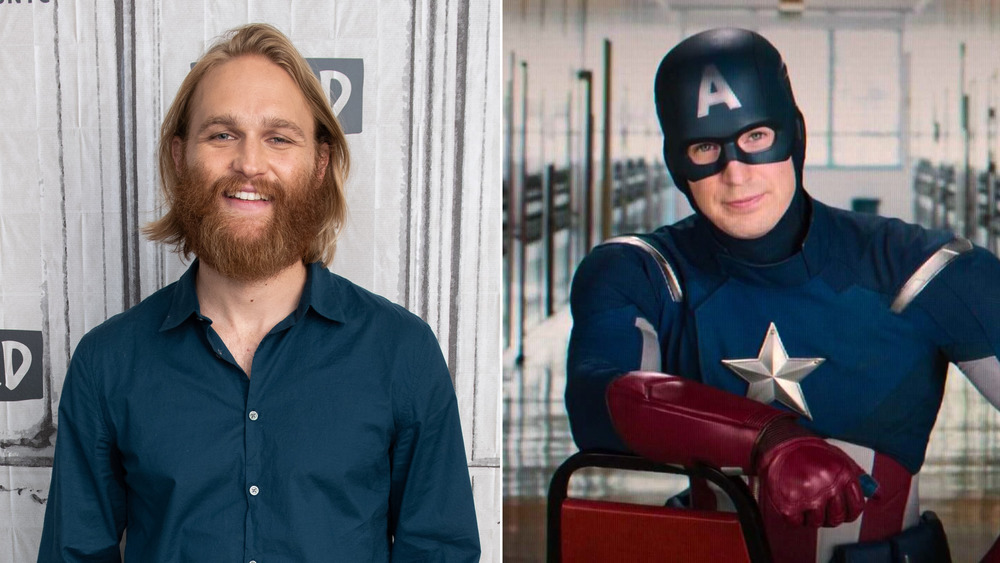 Mike Pont/Getty Images/Marvel Studios/Disney
It turns out, Wyatt Russell's very first audition was for Captain America, according to the actor himself. Russell revealed that fun fact in a segment for Off Camera with Sam Jones. When asked about his decision to pursue acting after injury cut short his professional hockey career — which would come into play for Goon: Last of the Enforcers — given how he'd seen his parents, Kurt Russell and Goldie Hawn treated in the press, Wyatt Russell's response was simple: "Because I got older and I knew that I could deal with it my own way. And I went and did an audition for Captain America — yeah, it was literally my first thing. I walked in and I was like, 'So, I just say the lines?'" Though he didn't specify which Captain America film he was trying out for, the timeline of his career on IMDb does line up with Captain America: The First Avenger, which was released on 2011.
Wyatt Russell also revealed that he didn't tell his parents about the audition; why, you might ask? "'Cause they don't f***ing know; they have no idea! They haven't auditioned for anything in a hundred years," was his hilarious response. "And I also didn't want to involve other people's opinions, because then they can get in your head and it can screw you up. I just figured I'd go do it and I'll fail on my own; no one will ever know," Wyatt Russell said. 
Obviously he didn't get the part, but he made a good enough impression to land other roles and things were looking easy for the young actor.
Russell didn't think acting was going to work for him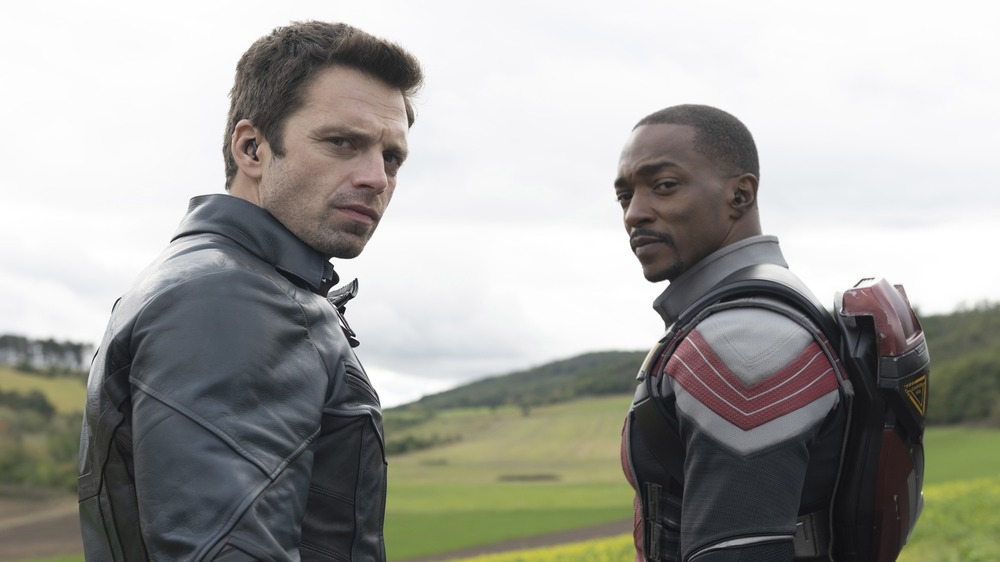 Marvel Studios/Disney+
Though Wyatt Russell didn't get the part, the casting director saw his potential and promised to bring him back for another project, which led to a string of enough successes that the young actor thought he had this whole acting thing in the bag. "I was getting jobs and I legitimately though 'This is easy, I've got it. I'm good.' And a year and a half went by and it was like the desert. And I just got nothing; zero; nada. It was not even a sniff." 
"I gave up to the point where I thought 'Well, I'll do something else in film. I'll figure something else out ... but acting's not gonna work, I don't think,'" Russell said. But his luck changed when he met director Jim Mickle and bared his soul, listing all the things he was insecure about. The meeting and subsequent conversation led to his appearances in two films that Mickle wrote and directed, 2013's We Are What We Are and 2014's Cold in July. He revealed that meeting Mickle changed his life insofar as how he viewed and felt about what he was doing. 
Just like that, Russell was back in the saddle and making movies, going on to appear in 22 Jump Street, the Goon sequel, and Overlord. And now he's actually the new Captain America! That is, until The Falcon and the Winter Soldier's title heroes have their say.