Whatever Happened To The Actor Who Played Guy Germaine In The Mighty Ducks?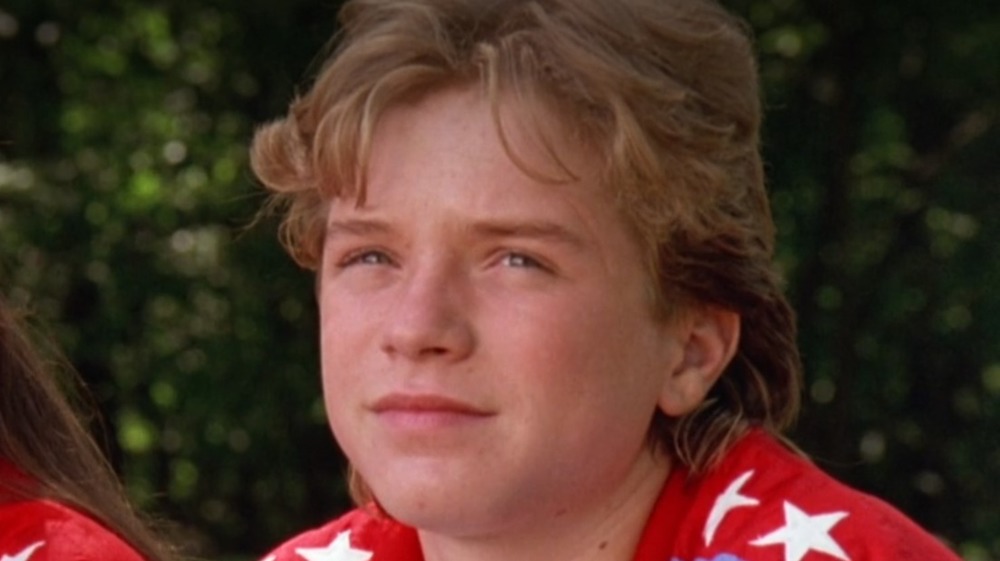 Disney
Time moves ever forward, whittling away chips of your mortal coil which drift to the unforgiving entropic floorboards of eternity. Or, to put it even more unsettlingly, "all of the kids from The Mighty Ducks are now older than Emilio Estevez was when he coached The Mighty Ducks."
In the years between the third Ducks movie and 2021's highly anticipated Disney+ followup, The Mighty Ducks: Game Changers, the original cast has gone their separate ways. Some nabbed TV work. A few disappeared from the public eye. One wound up covering every time that Daredevil slept through his alarm in the Netflix MCU.
Guy Germaine, the double-0 clad member of the Oreo Line, was played by Garette Ratliff Henson, the real-life brother of Elden Henson, who played Fulton Reed in all three Ducks films. Garette already had a substantial backlog of child acting gigs before he hit the ice in 1992's The Mighty Ducks, starring in both seasons of ABC's The Charmings and making appearances on Doogie Howser, MD, Who's The Boss?, and in that 1990 Captain America movie where Steve Rogers is played by J.D. Salinger's kid and has rubber ears.
The Mighty Ducks star got comfortable behind the camera
In between Ducks outings, Henson continued to pick up steam as a young performer. He popped up in The Adventures of Huck Finn in 1993 (a film featuring Frodo Baggins, Hagrid, and Hellboy) as well as Casper, 1995's answer to the question, "how can we splinter the psyches of an entire generation of children in an hour and 41 minutes?"
After the Ducks franchise had run its course, things slowed down for Henson. He picked up a couple of gigs in the '90s, credited as "teenager at accident" in an episode of Melrose Place and "Weston" in the 1997 indie drama Nevada.
In an interview with Grantland, Henson revealed that he took a step back from acting around 1998 to attend college. "It's obvious I didn't have a traditional childhood, but for me, going to college was my opportunity to experience traditional young adulthood," he recalled.
Which isn't to say that he hasn't kept busy. Henson started working on the other side of the camera, writing and directing a handful of short films in the late 2000s and early 2010s. That said, he's expressed a bittersweet sentiment for his time as a performer. When asked if he'd acted in any projects during college, he stated, "I was so not interested. It was the first time I didn't act. It was absolutely wonderful." His 2014 Grantland interview saw him more interested in co-writing with his wife and raising his first kid, born later that year.
Still, ducks fly together. You can see Garette Ratliff Henson in the upcoming Disney+ series The Mighty Ducks: Game Changers when it premieres on March 26, 2021.