The Mystery Drama Hidden Gem Series You Can Stream On Hulu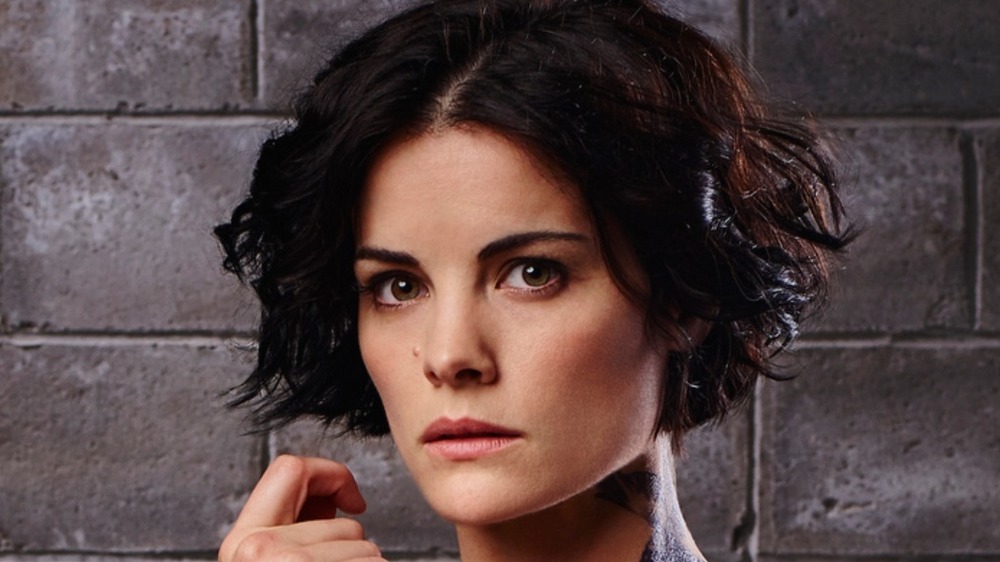 NBC
When Blindspot premiered on NBC in 2015, critics accurately described it as "The Bourne Identity meets Memento, with a nod to Prison Break in that carefully crafted chassis." In its early going, the series takes The Bourne Identity's "person with amnesia mysteriously appears from the ether and has to figure out why they have the seemingly professional ability to beat everyone up" and marries it to Memento's "person with amnesia has to use enigmatic tattoos on their body to solve the mystery of who they are." It then adds in a dash of Prison Break with the way the tattoos set up each case-of-the-week, breakneck-paced episode. Blindspot is not original, but it knows exactly what it is, which is a relentlessly fun and twisty mystery drama packed with thrilling action.
Blindspot stars Thor's Jaimie Alexander as an amnesiac Jane Doe, who in the pilot emerges naked from a duffel bag in Times Square. She's covered in fresh tattoos, which lead her to an FBI agent named Kurt Weller (Sullivan Stapleton). They deduce that the tattoos are clues that they'll have to solve in order for Jane to remember who she really is. The fate of the world depends on it. Jane's true identity is very complicated, and it takes several seasons to parse that entire mystery out.
The series ran for 5 seasons and exactly 100 episodes before wrapping up in 2020. It's now available to stream in its entirety on Hulu.
Blindspot knows how to have a good time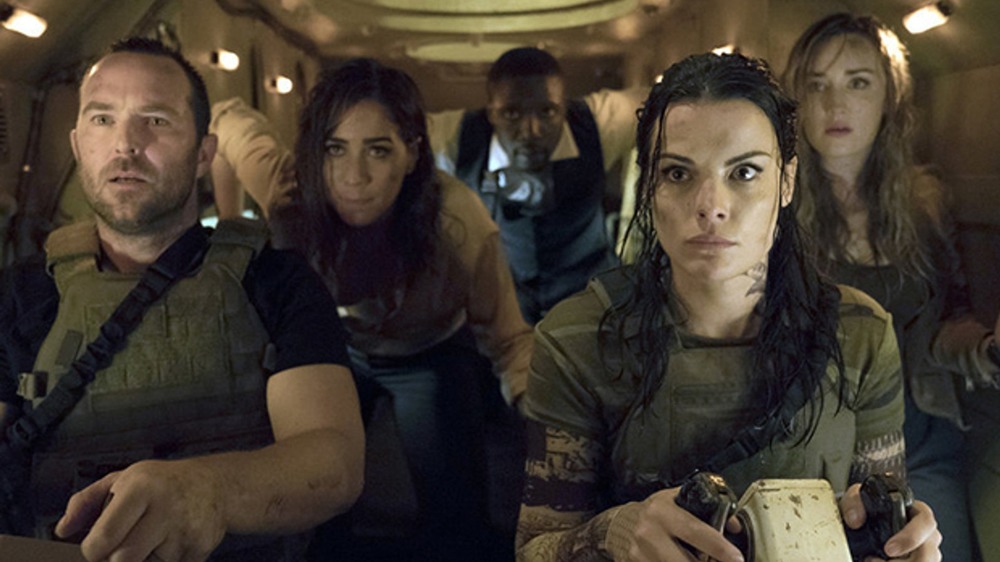 Peter Kramer/NBC
Blindspot was created by Martin Gero, who executive-produced alongside incredibly prolific producer Greg Berlanti (the Arrowverse, The Flight Attendant). In addition to Alexander and Sullivan, the main cast includes their FBI task force, which consists of Edgar Reade (Rob Brown), who is suspicious of Jane and didn't want her working with the FBI; Tasha Zapata (Audrey Esparza), a good agent who was battling some personal demons; and Patterson (Ashley Johnson), the resident tech whiz who creates a program that decodes Jane's tattoos. Later, eccentric cybercriminal Rich Dotcom (Ennis Esmer) starts working with the task force as part of a plea deal. He serves as a funny foil to Patterson.
The series also has a vast number of prominent actors who joined for a season or made guest appearances, including The Good Wife's Archie Panjabi as an NSA operative who helps Weller's team in season 2; Ozark's Jordana Spiro as Weller's sister Sarah; and Bill Nye as a fictionalized version of himself who is also Patterson's father.
Blindspot received generally positive reviews throughout its run. Season 1 has a 68% "Fresh" rating on Rotten Tomatoes. "If you can look past some of the show's inherent silliness, NBC's Blindspot presents a good mystery and some fun action sequences," IGN's Max Nicholson wrote in his review of the series premiere. That analysis holds true for the length of the series. If you're looking to start a show that will provide many hours of pure butt-kicking entertainment, Blindspot can do it for you.