What Jon Favreau Really Thought About Bad Trip - Exclusive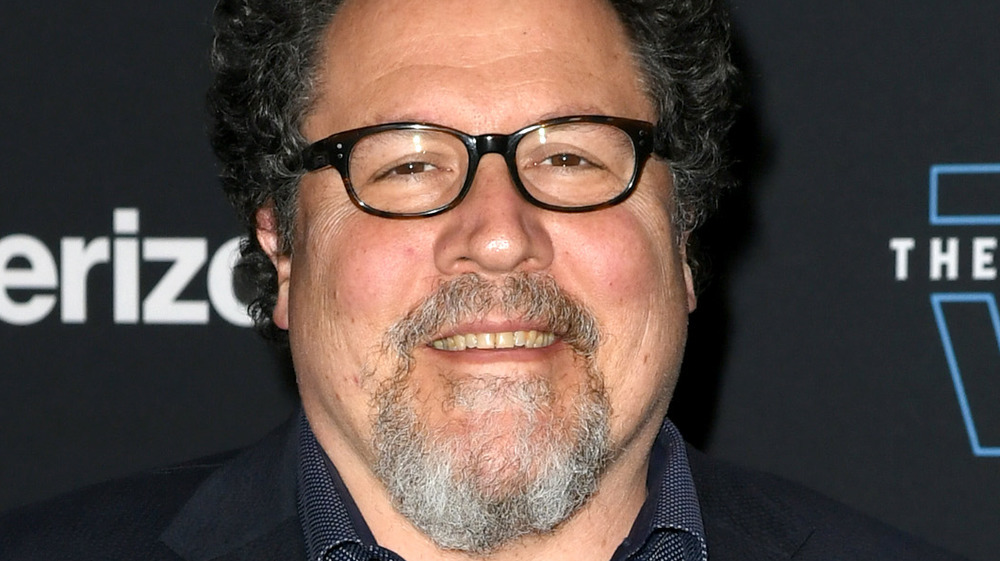 Kevin Winter/Getty Images
Eric Andre told us that he wanted his new movie Bad Trip to "heal America." He accomplished this by pulling off what he calls "help me, help me" pranks, which both kept his character sympathetic and "awakened the Good Samaritan nature of people."
This is most evident during a prank in Trenton, New Jersey. In the middle of an almost literal blow-up fight between Andre and co-star Lil Rel Howery, a man got between the two of them. He works to defuse the situation, calm them down, and gives them advice when things get worse. It's an impressive display of empathy, one that impressed an impressive person — The Mandalorian's own Jon Favreau.
"He was incredible. He was so good," Andre said of the man in Trenton. "I showed the movie to Jon Favreau. I showed him an early version, and he goes, 'I thought that was the only other guy that was an actor in the movie.' And then in the credit scroll, when we show the reveals, he was like, 'Oh, my God, that guy was real too?'"
Sacha Baron Cohen had notes as well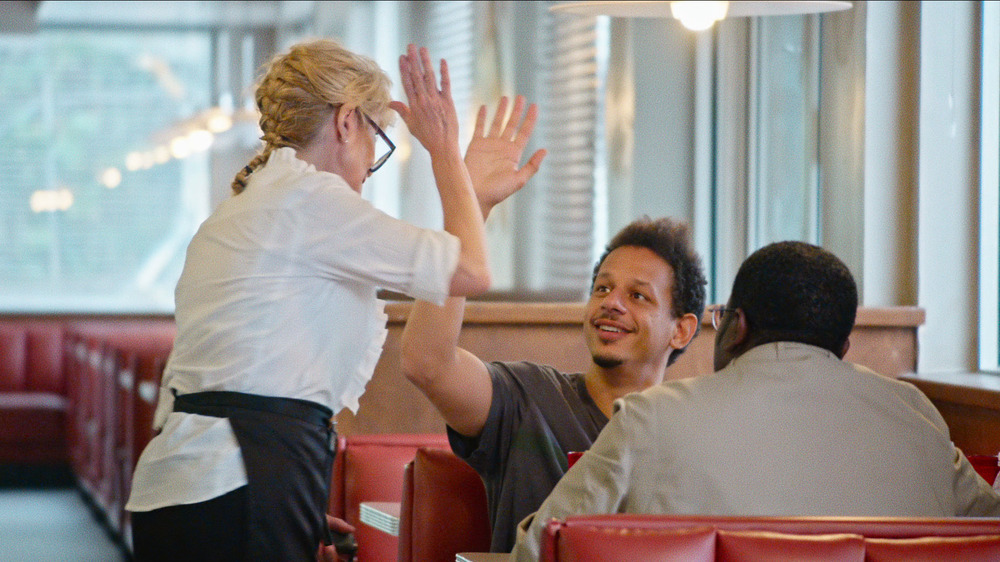 Netflix
Favreau wasn't the only big name in Hollywood who saw an early cut of the movie. Andre sought guidance from a man he calls "the Obi-Wan Kenobi" of prank movies: Sacha Baron Cohen. Favreau heaps praise on Cohen, and mentions wisdom the master of pranks imparted to him: "He's told me some tactics he's done just to prank Donald Trump and Mike Pence and people that are very hard to access. I won't reveal any of his secrets. He's like David Copperfield. You know? But he really is a ninja. The CIA should hire him. It's like espionage."
So what was it like showing him Bad Trip? "We had an early rough cut of the movie, and we brought it over to his house and showed it for him in his living room," said Andre. "He didn't have a lot of prank notes. All of his notes were story advice. It was just fixing some story structure stuff in act two, act three. It was like going over to like Aaron Sorkin's house more than a prankster's house. He was like, 'The pranks, you got. You know how to do a prank.' It was more about structural, like end of act two act three story stuff, which I thought was interesting."
You too, dear reader, can join the ranks of Favreau and Cohen and watch Bad Trip when it drops on Netflix on March 26.