The Video Game Anime Fans Of DOTA: Dragon's Blood Need To Watch Next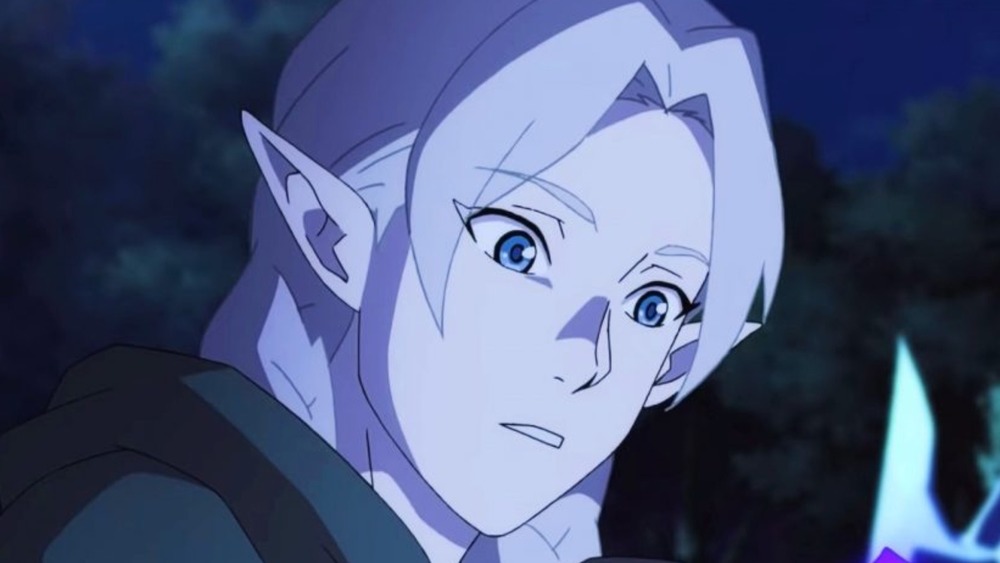 Netflix
Netflix is adding a new adult anime to its ever-growing catalog of shows. The new series, released on March 25, 2021, is called DOTA: Dragon's Blood, based on the RPG video games Defense of the Ancients (Dota) and Dota 2. DOTA: Dragon's Blood is co-produced by Netflix and Valve, the creators of the video game series, and the show's filled with magic, dragons, and plenty of great lore. There are a bunch of familiar voices in the main cast, with Yuri Lowenthal, who recently voiced Peter Parker in the PS4 Spider-Man: Miles Morales game, playing Davion, also known as the Dragon Knight, who is a renowned dragon hunter with special abilities derived from dragon's blood.
Meanwhile, Troy Baker, the voice of Joel in The Last of Us, plays Invoker, an imposing and intelligent mage who lives in a different realm, while Josh Keaton, the voice of Young Hercules in Disney's Hercules and Shiro in Voltron: Legendary Defender, voices Bram, a squire character and ally of Davion. Lara Pulver, who played Irene Adler in Sherlock, voices Princess Mirana, Stephany Jacobsen, who had roles in Revenge and the Melrose Place reboot, voices Drysi, and the Candyman himself from the classic 1992 horror film, Tony Todd, voices Slyrak the Ember Eldwurm. The first season of DOTA: Dragon's Blood has eight half-hour long episodes. While Netflix has not officially renewed the show yet, the show's animatic editor, Robert Meyer Burnett, stated on a webcast that he was currently working on the 24th episode of the series (via Bustle). 
For fans of DOTA: Dragon's Blood who have already streamed the whole first season and want more, there's another Netflix anime based on a video game series that's worth checking out. Here's the show you should watch next.
DOTA: Dragon's Blood fans need to check out Dragon's Dogma on Netflix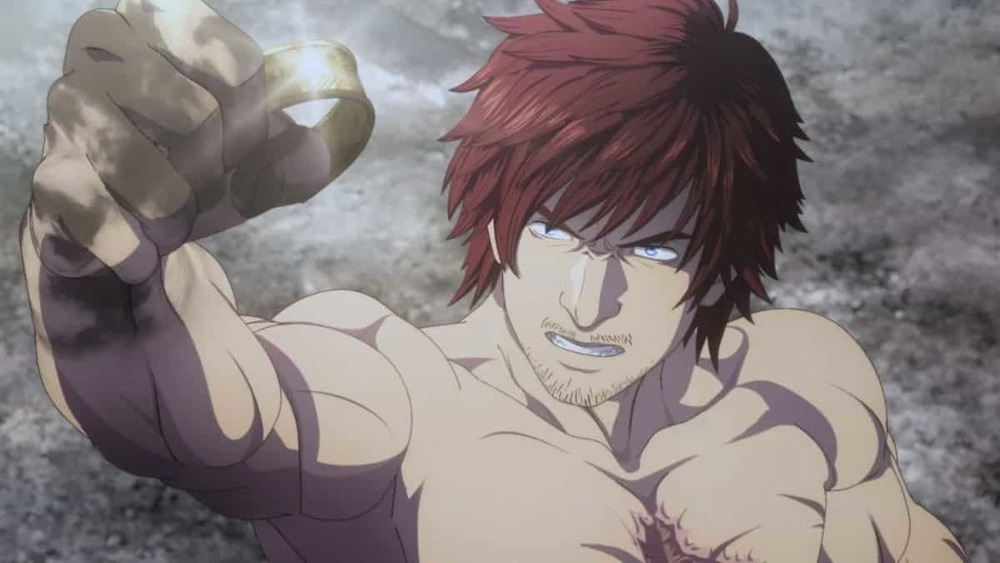 Netflix
With similar origins and themes to DOTA: Dragon's Blood, the Netflix Original Dragon's Dogma is the perfect series to watch after. Another adult anime made for the streaming platform, Dragon's Dogma is also based on a pre-existing anime of the same name created by Capcom. The story follows Ethan (Greg Chun), a warrior hunting down the dragon that took his heart and killed his family. This horrific event makes him the Arisen, the prophesied hero destined to end the dragons' reign of terror. On his quest, Ethan runs into Hannah (Erica Mendez), the Pawn, his ally and protector over the course of the show's first season. David Lodge voices the ferocious dragon Ethan hunts down.
Netflix premiered the first season on September 17, 2020, consisting of seven 25-minute episodes. Like DOTA: Dragon's Blood, Dragon's Dogma has not been officially renewed or cancelled yet, but considering it has a built-in fan base and lots of potential, it seems likely that the series will return for season 2. In IGN's review of the television series, the short runtime and number of episodes was noted as a "hindrance," but reviewer David Jagneaux noted that overall, "Netflix's beautifully animated Dragon's Dogma anime manages to capture the thrill of the game's epic battles and the dark fantasy of its setting with added character development," with "room for growth with (hopefully) future seasons."
For fans of video game anime, both DOTA: Dragon's Blood and Dragon's Dogma are great watches on Netflix's continually expanding list of original series.