Gamora Will Definitely Be In Avengers: Infinity War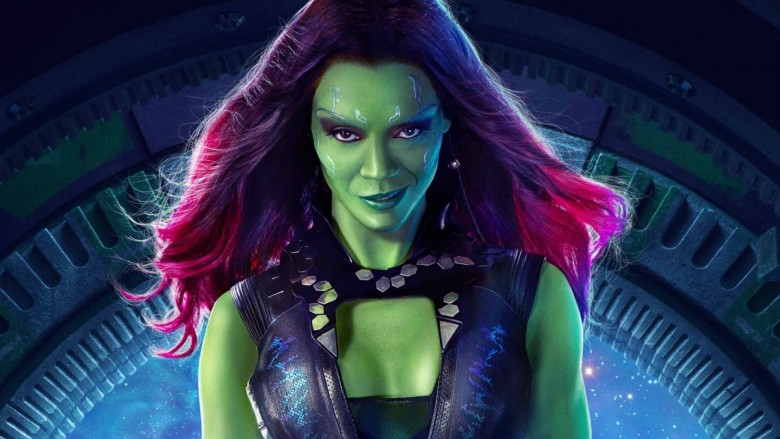 Marvel
Heroes will be coming from all corners of the Marvel universe to battle Thanos (Josh Brolin) in Avengers: Infinity War.
We already knew Star-Lord (Chris Pratt) would join in the fight, and a possible leaked casting sheet (via Movie Casting Call) revealed that all of the Guardians of the Galaxy might appear in the ensemble flick. But Zoe Saldana recently confirmed that she'll definitely bring Gamora into the fray.
Saldana told MTV News that she'll be in the crossover Infinity War, but she hasn't read the script yet.
"I don't know when they're going to let me read it," she said. "I'm not looking forward to the five hours of green makeup, but every time I finally arrive on set, I feel so happy and lucky to be there."
If the leaked casting call turns out to be real, then Rocket (Bradley Cooper), Groot (Vin Diesel), Drax (Dave Bautista), and Nebula (Karen Gillan) will also appear in Infinity War alongside Iron Man (Robert Downey Jr.), Thor (Chris Hemsworth), Doctor Strange (Benedict Cumberbatch), Black Panther (Chadwick Boseman), Ant-Man (Paul Rudd), Captain Marvel (Brie Larson), and the rest of the Marvel gang.
Avengers: Infinity War is slated for release May 4, 2018, but we'll first see Gamora in Guardians of the Galaxy Vol. 2 when it lands in theaters May 5.