How Anthony Mackie Really Feels About The Falcon And The Winter Soldier's New Captain America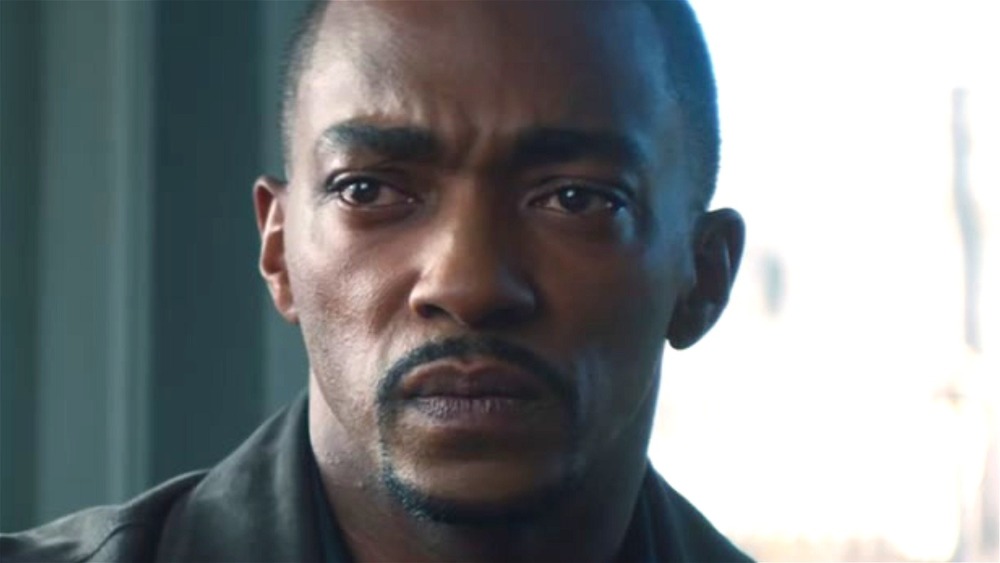 Marvel Studios/Disney+
Contains spoilers for The Falcon and the Winter Soldier
In WandaVision, the first MCU TV series to premiere on Disney+, the House of Mouse and Marvel Studios thrust us into the middle of a surreal, genre-shifting experiment. The Falcon and the Winter Soldier, which premiered just two weeks after WandaVision's final episode, takes something of a complementary approach, building its high-octane story around the kinds of set pieces that will be more familiar to fans of the films. Whereas WandaVision's tonal shift was intended to disorient audiences, The Falcon and the Winter Soldier is supposed to be a relatively straightforward buddy action series.
One thing WandaVision and The Falcon and the Winter Soldier have in common, however, is the ability to alter MCU canon. WandaVision's very premise, for example, involves Vision (Paul Bettany), who was canonically killed off in Avengers: Infinity War just prior to the series' start. The end of episode 1 of The Falcon and the Winter Soldier also introduces a significant change-up to previously established MCU norms by introducing a military officer named John Walker (Wyatt Russell) as the new Captain America.
In an episode of SiriusXM's The Jess Cagle Podcast with Julia Cunningham that aired on March 23, 2021, co-hosts Julia Cunningham and Jess Cagle directly asked The Falcon and the Winter Soldier star Anthony Mackie about his experience working with actors new to such an established franchise. As it turns out, Mackie described the experience as entirely drama-free.
Anthony Mackie is grateful for his high-profile role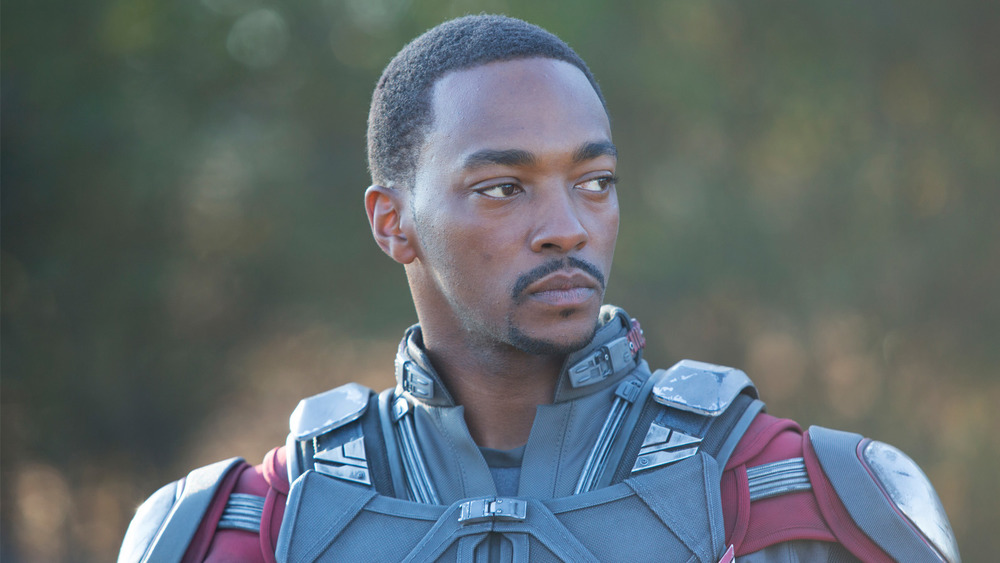 Marvel Studios/Disney+
Podcast co-host Jess Cagle asked Anthony Mackie and co-star and real-life friend Sebastian Stan specifically if they have something of a "mean girls" attitude about acting alongside new faces. Cunningham elaborated on that idea, wondering if The Falcon and the Winter Soldier's stars ever felt tension with new additions to the MCU, or if they generally get along with one another. She cited Wyatt Russell as an example, given that he had to step into a role once defined by Chris Evans.
Mackie explained that acting alongside Russell and other new performers was, in fact, relatively frictionless. By his estimation, the vast majority of actors to land a role in an MCU project are simply grateful for the opportunity to reach such a wide audience. Thus, even though Russell was the new kid on the block, Mackie said a spirit of appreciativeness on set prevented any sort of conflict. While Russell undoubtedly had big shoes to fill, Mackie described their work environment as entirely supportive of the new Captain America.