The Walking Dead Creator On Why You'll Like His New Superhero Show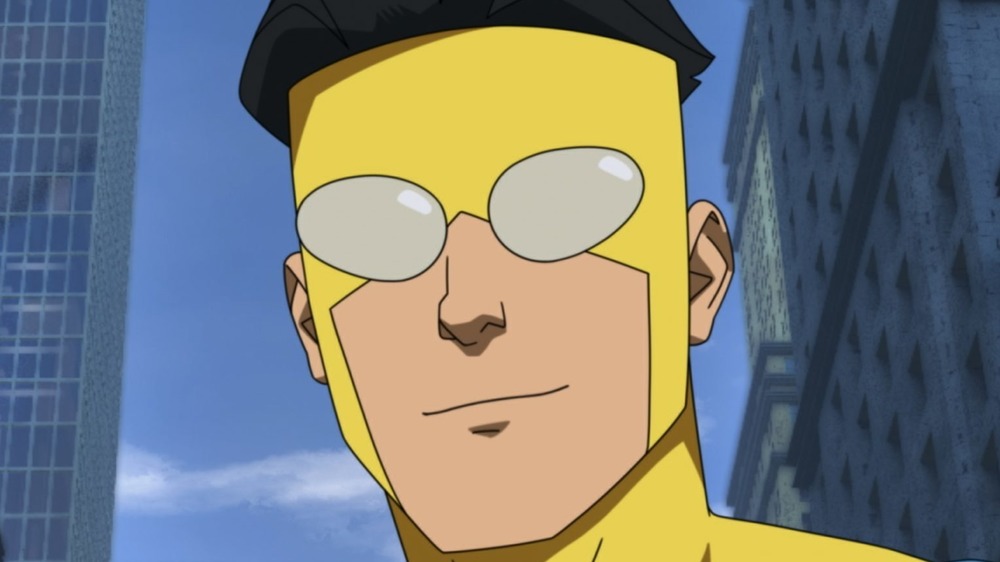 Amazon Prime Video
Invincible may not have the same name value as the Justice League, Captain America, Black Widow, or various other influential superhero characters, but don't be fooled: The new animated superhero series comes from just as strong a comic book lineage as the rest. 
First published by the Image Comics print Skybound Entertainment in 2003, the original Invincible comic series ran for 144 issues, earning critical acclaim while turning established superhero tropes on their head to create a new, engaging, and completely unexpected take on the decades-old genre. In addition, every issue of Invincible was written by co-creator Robert Kirkman, the man responsible for another indie comics juggernaut: The Walking Dead. 
And like The Walking Dead, Invincible started as a passion project. "The superhero genre is something that I absolutely love. I love every nook and cranny of it," Kirkman tells Looper during a roundtable interview. "I love every weird aspect of it. Invincible is able to bring all that in and put a real dramatic layer over it and heighten things in a cool way."
Invincible stars high-schooler Mark Grayson, voiced by Walking Dead alum and Oscar nominee Steven Yeun, who's an average teenager in every way — except one. His dad just happens to be Omni-Man, the most powerful superhero on Earth and a native of the planet Vitrum. So when Mark begins manifesting his own superpowers, it's not too surprising. The difficult part comes when Mark tries to balance his new training regimen with his burgeoning superhero career, his social life, and the startling discoveries he makes about his father's past. In short, it's a lot.
But while the Invincible comic released new issues regularly for 15 years, fans need not be intimidated by its long, complex history. Amazon's adaptation of Invincible is designed to appeal to dedicated fans, complete newcomers, and even people who aren't usually fans of superhero stories. Kirkman explains how.
Robert Kirkman explains why Invincible is for you, whether you've read the comics or not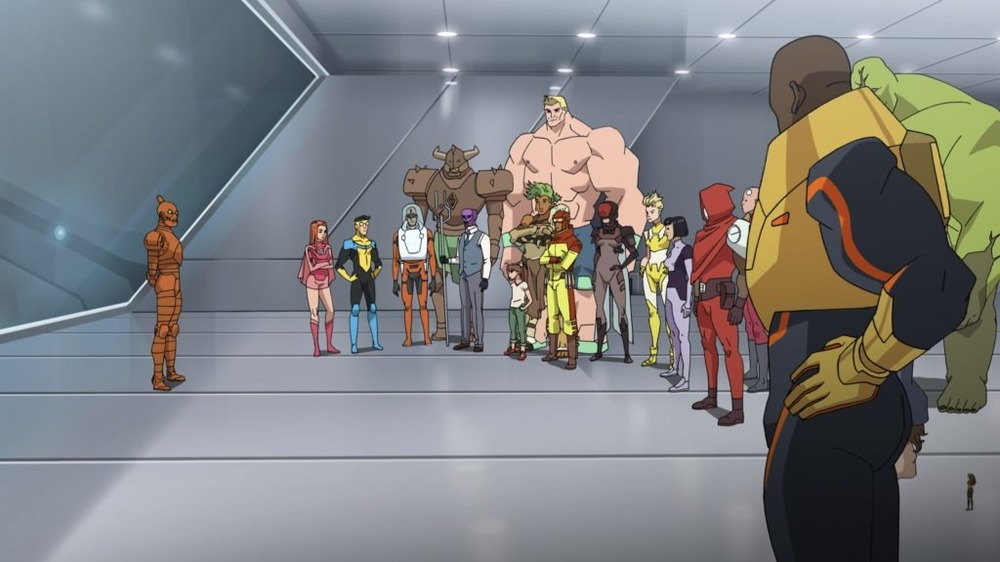 Amazon Prime Video
At times, projects from Marvel or DC can feel more like scavenger hunts than real stories. Sure, each one of the studios' movies and TV shows have a beginning, a middle, and an end, but the biggest twists often rely on viewers having seen a bunch of tangentially related projects, or benefit from an in-depth knowledge of the source material. Not Invincible. 
"Invincible is a very contained world," Kirkman explains. "I think if anyone starts with the first issue of the comic — if you've never read comics — you'll still be able to follow along and enjoy the story." Sure, long-time superhero readers may get a kick out of seeing genre conventions turned on their head (no spoilers here, but Invincible isn't exactly what it seems to be at first), but you don't need that extra knowledge to enjoy the comic. And the show works the same way.
Meanwhile, if you've already delved into Invincible, the upcoming series preserves everything you loved about the comics while improving on the things that you probably didn't. "I think that things possibly moved a little bit too slowly in the comic book series, especially early on," Kirkman admits. "There are different stories that I think could be improved upon, or just tightened up a little bit, to make sure that they don't meander."
Don't worry, though — things won't change too much. "In a perfect world, after a number of seasons, you'll have a very similar version of the story that was told over 144 issues in the comic," Kirkman says. "The idea is to adapt the Invincible story. And so we'll be doing that."
Invincible premieres on Amazon Prime Video on Friday, March 26.