Justice League Photo Shows The Team Ready For Action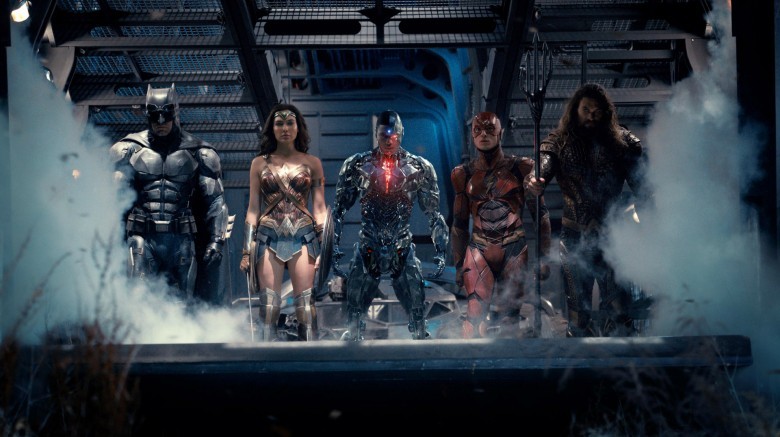 Warner Bros.
The members of Justice League are just getting started together in the DCEU, but they already have the group posing down.
Warner Bros. released the photo (above) to USA Today, and it offers a good look at Batman (Ben Affleck), Wonder Woman (Gal Gadot), Cyborg (Ray Fisher), the Flash (Ezra Miller), and Aquaman (Jasom Momoa). Superman (Henry Cavill) is conspicuously absent, but if you saw Batman v Superman: Dawn of Justice, you realize there's a reason for that.
The photo also depicts Aquaman in slightly different gear than we've seen him in so far.
Here's the movie synopsis: "Fueled by his restored faith in humanity and inspired by Superman's selfless act, Bruce Wayne enlists the help of his newfound ally, Diana Prince, to face an even greater enemy. Together, Batman and Wonder Woman work quickly to find and recruit a team of metahumans to stand against this newly awakened threat. But despite the formation of this unprecedented league of heroes—Batman, Wonder Woman, Aquaman, Cyborg and the Flash—it may already be too late to save the planet from an assault of catastrophic proportions."
Justice League hits theaters November 17, 2017. Meanwhile, check out what we know about it so far.