Here's How Kevin Costner Built His Character On Yellowstone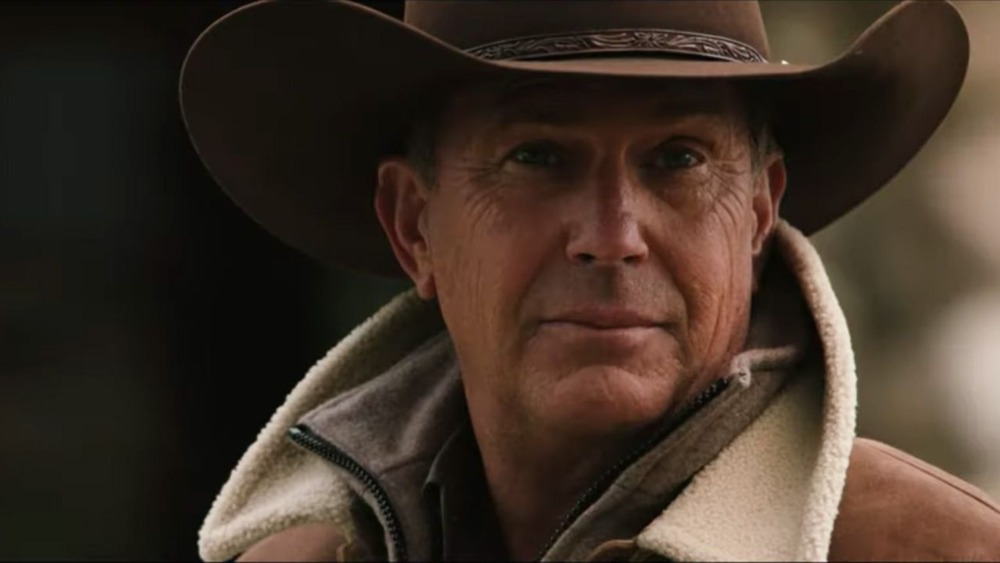 Paramount Network
Yellowstone has seen Kevin Costner experience a critically acclaimed renaissance of sorts on the small screen. Of course, this is unsurprising, considering that the Oscar-winning actor has a history of delivering top-notch performances in classic Westerns that stand the test of time. In the Paramount-produced contemporary drama Yellowstone, Costner stars as John Dutton, a Montana rancher who struggles to keep his land from the bankers, real estate speculators, and activists who want to take it from him. The show addresses meaty topics such as politics, substance abuse, and the plight of Native Americans to tell a complex story that viewers just can't get enough of, and it's easy to suspend disbelief and roll with it.
Yellowstone feels rooted in pure American culture and realism, and the show's authentic storylines have left fans wondering if it's based on a true story. While Yellowstone isn't based on actual events per se, Costner did turn to history for inspiration in order to bring his rancher character to life. 
Kevin Costner turned to his family and other famous ranchers for Yellowstone inspiration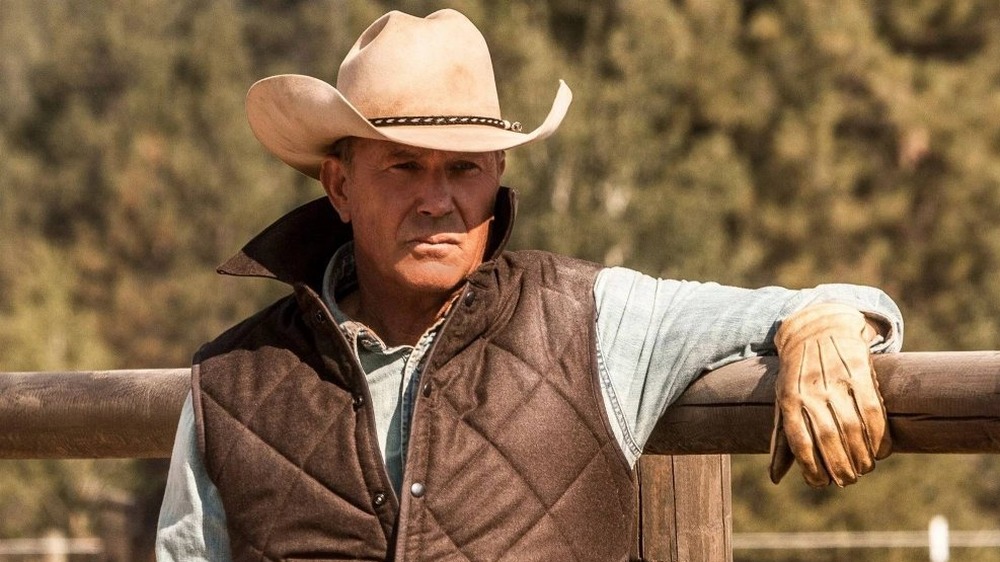 Paramount Network
According to Metro, Kevin Costner drew inspiration from the numerous real-life ranchers who populate the annals of American history. The article doesn't mention any specific names, though the Dutton family has been compared to the Waggoners. Per The Daily Mail, their Texas ranch was first established in 1849 by W.T. Waggoner, and it remained under the control of his descendants until it was put up for sale in 2015, listed at $725 million. However, much like the Duttons in Yellowstone, the Waggoner patriarch was always keen to keep their land in the family.
Yellowstone is based in Montana, and that state is home to famous ranchers as well. Bill Galt owns the 248-acre Galt Ranch, and he's been hailed as America's last true cowboy. In that sense, he and John Dutton aren't much different from each other. It's also worth mentioning that Yellowstone is filmed on a Montana ranch, though it's not the same park that the show is named after. 
Costner is also familiar with the cowboy life outside of movies and television as well. As Variety noted, he owns a 167-acre ranch in Colorado, so he's used to living in rural abodes and dealing with the day-to-day upkeep of vast bodies of land. His life experience is one of the main reasons why he feels so comfortable playing characters of this ilk, and this has undoubtedly been key to Yellowstone's success.