The Wildest Theory About The Seashell From The Masked Singer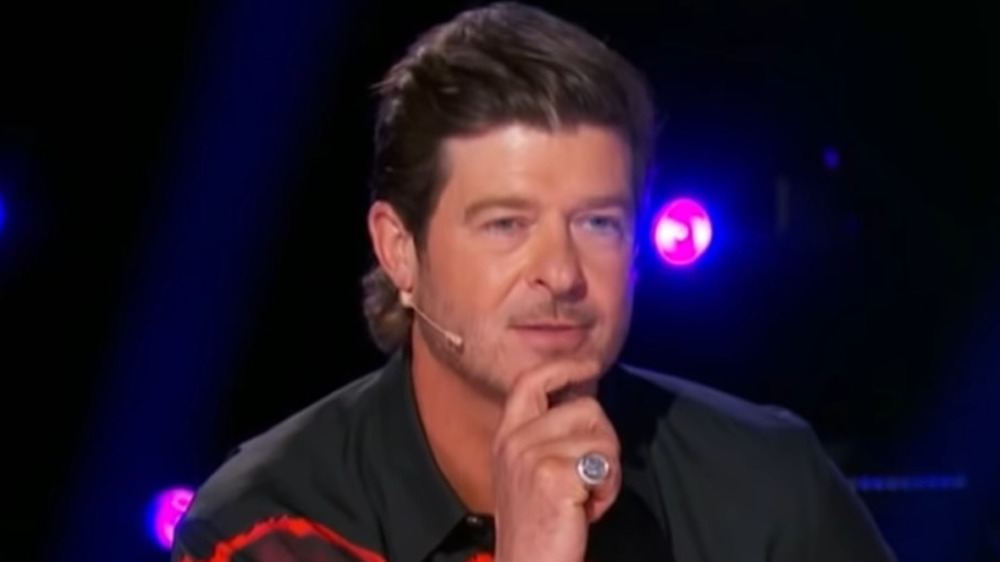 FOX
The Masked Singer's fifth season is well underway, and it's already been a wild one. The Muppet Show's Kermit the Frog went home in the season premiere and went viral for being a true left-field casting choice. He told People that he chose The Snail as his costume because frogs and snails are "both menu items at French restaurants." 
There are still many more singers to unmask, and speculation is running wild. Like The Snail, The Seashell is a mollusk. But unlike The Snail, The Seashell's identity is still up for grabs.
The clues in her audition included a broom, a chameleon, and a cowboy hat. The Seashell said that she moved around a lot as a child, and found a "tsunami" of success. However, she still feels adrift and unsure if she's in the right career. After performing "Listen to Your Heart" by Roxette, The Seashell hinted that she also sang early on in her career but moved on to other things.
Fans think The Seashell is one of these two '90s teen stars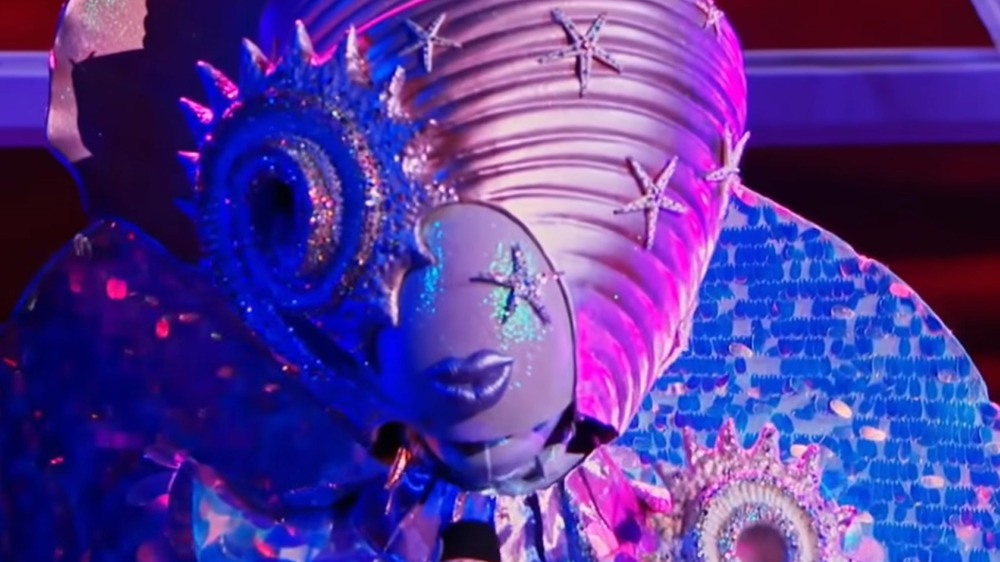 FOX
According to Good Housekeeping, the two most likely fan guesses as to The Seashell's identity are Jennifer Love Hewitt or Tamera Mowry. Both were big stars very early in life. Mowry blew up with her twin sister Tia on Sister, Sister, and Jennifer Love Hewitt rose to stardom on Party of Five.
The Seashell mentioned that she used to sing but gave it up to pursue other career paths. Hewitt's first big break was on the Disney show Kids Incorporated, about a tween pop group of the same name. She was also a Japanese pop star before her acting career took precedence, performing covers of Blondie's "Heart of Glass" and Michael Jackson's "Ben." Hewitt also has a relationship with Fox, appearing on the network's other big hit, 911. 
Meanwhile, Mowry spoke to O Magazine about wanting a singing career in 2020. "I want to sing so badly," she said. "I want to do like a Christmas album, an inspirational album."
The Seashell's clues also point to Mowry. A chameleon appears in Seashell's intro, and Tamera played a chameleon in one of the few episodes of Are You Afraid of the Dark with a downer ending. A broom also appeared in the intro, perhaps alluding to Mowry's role in Twitches – a movie about twin witches, not video game streaming. But if Mowry is the Seashell, maybe she can use the PR hype to get a remake going where the twin witches are also gamers. They can sing in it, too.