Whatever Happened To The Actress Who Played Dizzy In Starship Troopers?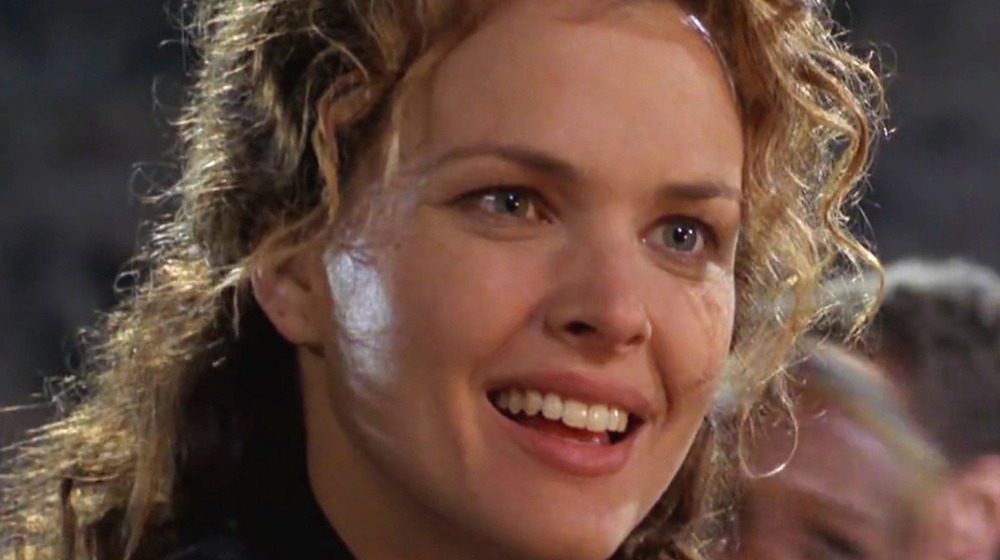 Sony Pictures Releasing
Directed by Paul Verhoeven and written by Edward Neumeier, Starship Troopers was released to theaters in 1997. In the 23rd century, humans find themselves at war with a giant alien insect species, referred to as "Bugs." With the Bugs intent on getting rid of the human race, the humans must do everything they can to protect themselves. The film has been praised for its effective use of satire, with Alternate Ending calling it "one of the very best satires of the 1990s, if not beyond." 
Dina Meyer plays Private Isabelle "Dizzy" Flores, who is the former classmate and love interest of Johnny Rico (Casper Van Dien). Given that her character played a major part in the film, fans of Starship Troopers may be wondering what happened to the actress who played Dizzy. At the time of the film's release, Meyer had already appeared in two of the major roles of her career — as Lucinda Nicholson in Beverly Hills, 90210 and as Kate Miller in Friends. After Starship Troopers, she continued to act, accumulating quite a few credits to her name between 1997 and now.
Meyer landed lead TV roles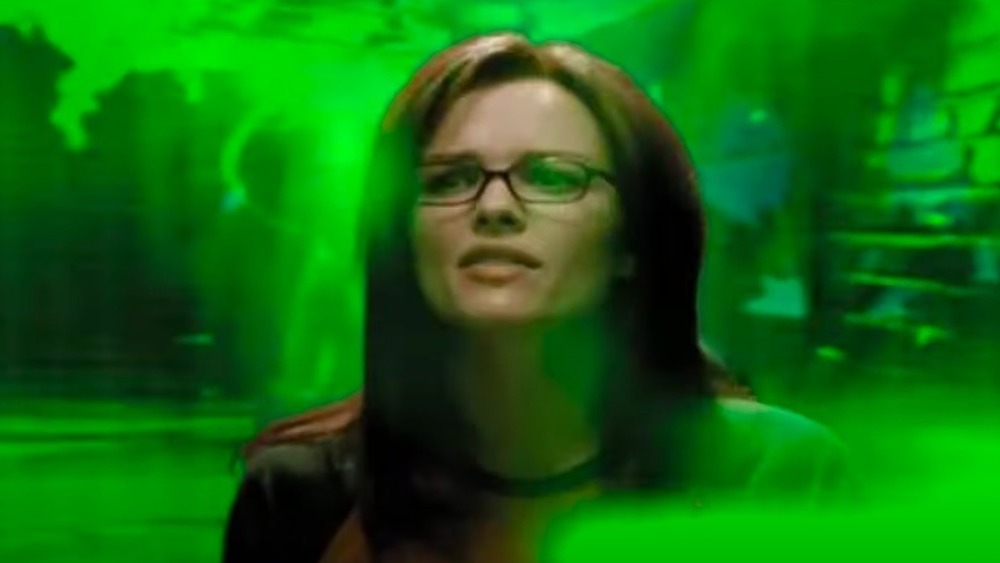 Warner Bros. Television
In 2000, Meyer was among the main characters on Secret Agent Man, which ran for just one season. It focused on a secret agent, Monk (Costas Mandylor), as well as the other agents on the team. Meyer played one of these other agents, Holliday. The show aired a total of 12 episodes. Her next project was also short-lived — Birds of Prey ran for 13 episodes from 2002 to 2003. Loosely based on the DC Comics of the same name, Birds of Prey was set in a post-Batman New Gotham City where Barbara Gordon-slash-Oracle (Meyer) and the Huntress (Ashley Scott) have taken his place as crime fighters.
In 2005, she took on the role of Amber Hargrove in Point Pleasant, which chronicled a series of paranormal events in a small New Jersey town. When a mysterious young girl, Christina (Elisabeth Harnois) arrives, it appears she has the ability to influence other people and circumstances. Meyer plays a real estate agent who befriends the half-demon guardian of Christina, who's the daughter of the devil. More recently, in 2014, Meyer played lead cast member Helen Bennett on Sequestered, which aired on Crackle. Sequestered followed the trial of a man accused of kidnapping and killing a governor's young child, during which the jury is sequestered — isolated from outside influence. In an unfortunate streak, both of these shows only lasted one season as well.
Meyer continued with film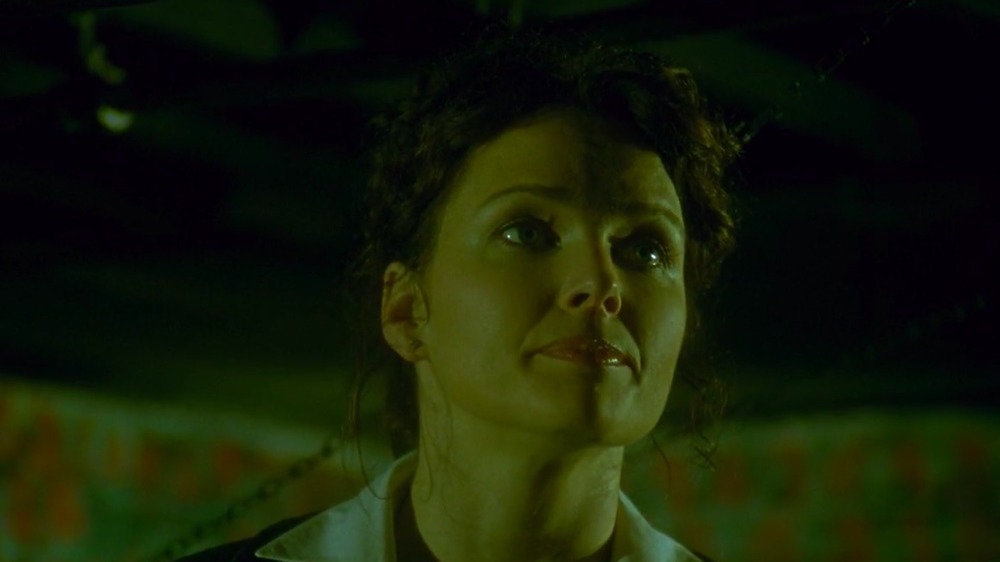 Lionsgate
After Starship Troopers, Meyer then found success in a different genre of film: horror. She appeared in four of the Saw movies — from 2004 to 2007 — which focus on the Jigsaw Killer, who forces his victims to participate in "games" of physical or psychological torture. Meyer appears in the first four films as Detective Allison Kerry. Throughout the series, Kerry is shown to be a highly competent and skilled detective, passionate about tracking down the Jigsaw killer — whom she is determined to track down. Unfortunately, Kerry doesn't make it out alive; in the fourth film, she is captured and forced into a trap orchestrated by Jigsaw's apprentice, Amanda Young. Amanda's trap doesn't allow for the victim to make it out, so even though Kerry manages to get the key out of a bucket of acid, the key doesn't work and the trap kills her. 
While her performances in the Saw franchise are arguably her most prominent film appearances, she has acted in a number of other lesser-known films over the years. Some of these include leading roles in 2016's Turbulence and 2009's Fatal Secrets.
Meyer had guest arcs in popular shows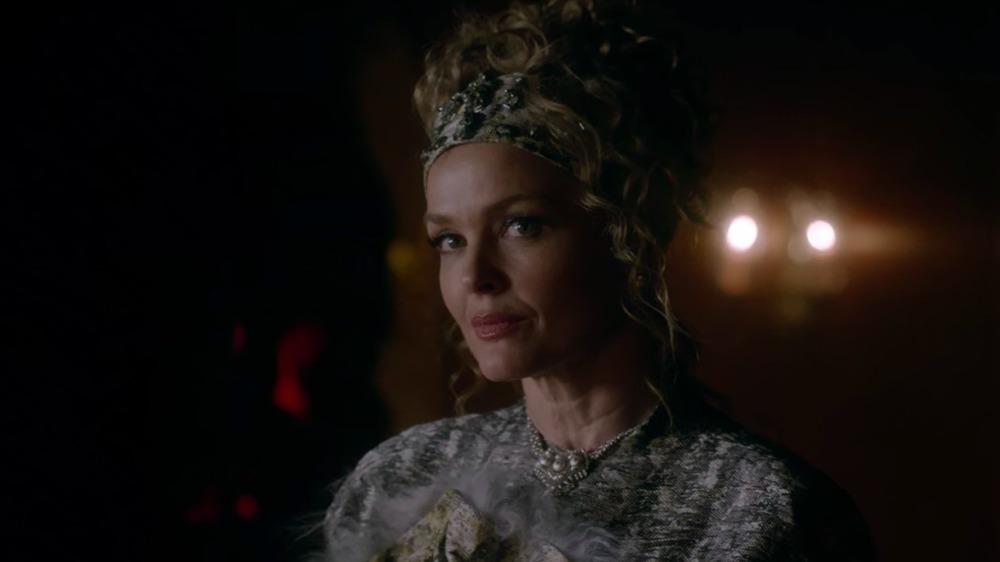 SyFy
In addition to her lead television roles, Meyer has had numerous guest appearances as well, including on several popular TV shows. She appeared in Six Feet Under, CSI: Miami and season 8 of American Horror Story. One of her longer guest arcs was in 2011 on 90210, the reboot of the original Beverly Hills, 90210, which as we know was one of Meyer's first prominent roles. This time, however, for three episodes she plays a different character — Sheila, a modeling agent who takes on Liam (Matt Lanter) as a client.
Meyer also appeared in three episodes of The Affair, the Showtime drama about the extramarital affair between a young waitress, Alison (Ruth Wilson) and a novelist, Noah (Dominic West). And, finally, Meyer had another three episode arc in The Magicians, which follows the students of a secret academy for those gifted with magic powers. In The Magicians, Meyer plays Lady Agate Grey, the Stone Queen of the Tribe of the Floating Mountain, and the mother of Micah (Markian Tarasiuk) and Fomar (Nicholas Coombe). She helps arrange a marriage for her son, Micah, with Margo Hanson (Summer Bishil), a queen of Fillroy; at the wedding, Fomar assassinates his brother and ends up marrying Margo himself.