Zack Snyder Breaks His Silence On Superman's Mustache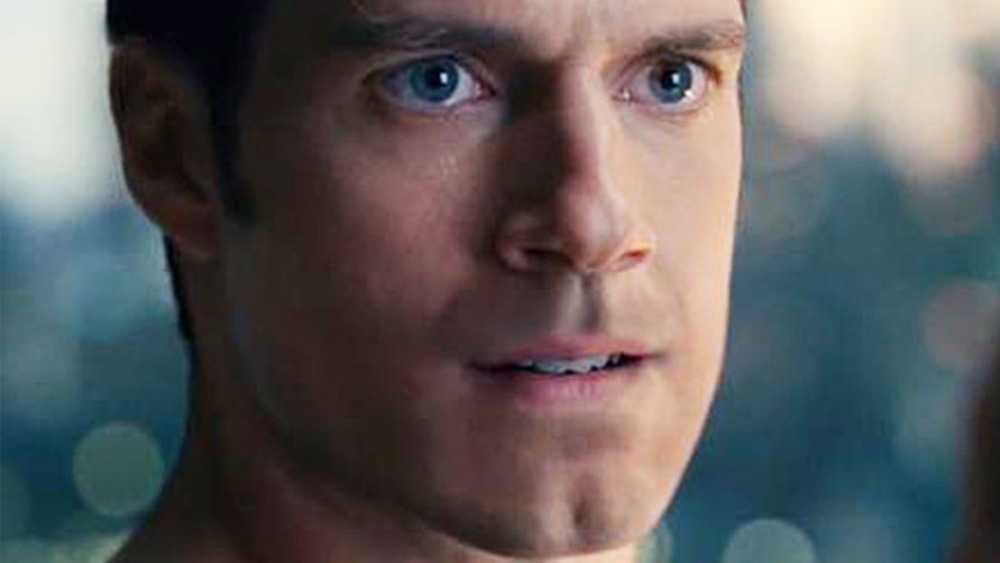 Warner Bros./DC Entertainment
If you click a link and buy a product or service from a merchant, we may be paid an affiliate commission.
When the original Justice League hit theaters in 2017, audiences found a lot of problems with it. There was the jumbled mishmash of tones due to the film having two directors, Zack Snyder and Joss Whedon, with different visions of what the DC superhero team-up movie should be. There was the borderline incomprehensible storytelling that resulted from Whedon cutting down Snyder's vision of a four-hour epic full of in-depth character development and detailed explanations of mythology and motivations into a two-hour Cliffs Notes version that sprinted from sequence to sequence faster than Barry Allen rescuing Iris West from a car crash. But no flaw came to embody the failures of the original Justice League more than Superman's mustache.
When Zack Snyder was at the helm during principal photography in 2016, Man of Steel portrayer Henry Cavill was clean-shaven. When Joss Whedon was brought in to direct extensive reshoots the following year, Cavill had grown a dastardly mustache for his villainous role in Mission: Impossible – Fallout, for which filming coincided with the Justice League reshoots. Cavill was contractually obligated to keep the mustache. Fallout director Christopher McQuarrie told Empire that he actually did give permission for Cavill to shave in exchange for $3 million from Justice League's producers to cover the costs of digitally filling in Cavill's upper lip. But Paramount Pictures executives balked at the compromise, and the responsibility of Henry Cavill's facial hair management fell entirely on Justice League. The film's CGI artists did the best they could to digitally shave him, but the end result looked really bad. It lived in the uncanny valley.
The Superman's mustache fiasco came to symbolize all the money and effort that went into making a movie that obviously wasn't going to work.
Zack Snyder speaks on the 'stache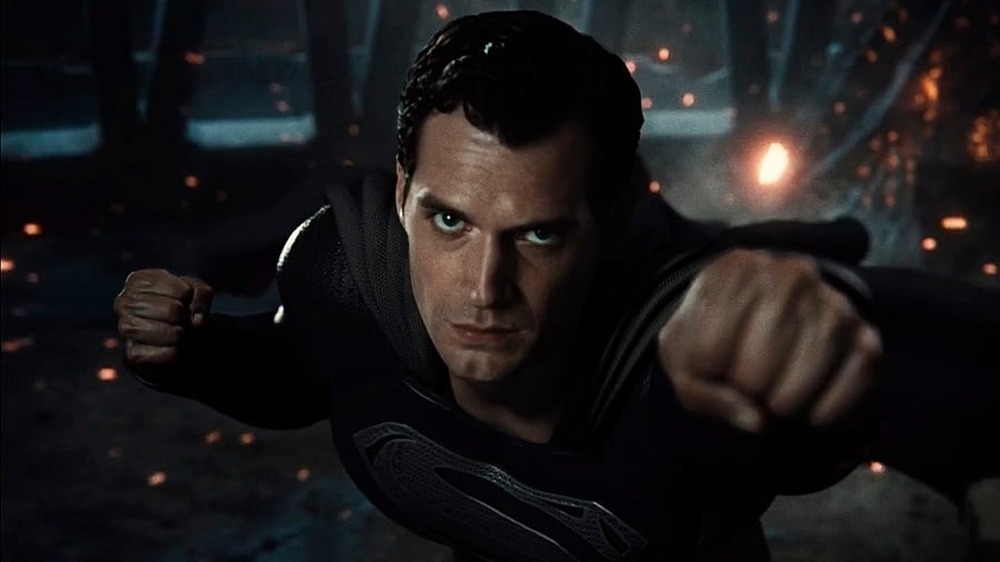 HBO Max/DC Entertainment
We all know what happened in the ensuing years. Justice League didn't make its money back, fans started the #ReleaseTheSnyderCut movement, and WarnerMedia released Zack Snyder's Justice League on HBO Max. The Snyder Cut has seen a positive response, and Zack Snyder is talking to the press about the whole experience of making Justice League.
Snyder has refrained from actually badmouthing the theatrical version, but he is relieved that Superman's weird CGI face isn't the final version of the character. Asked about the mustache mishap by MTV News, Snyder said that since he's never seen Whedon's version of the movie, he's never really gotten a good look at smooth Superman.
"I've only seen it in memes," Snyder said. "It was funny, because part of me is happy that we were able to have that not be the total legacy of the hard work that [Cavill] had done over the last ten years, you know? It's sad to think that ... that could have been the last view that people had of Superman was just that ... whatever that is."
"Whatever that is" is a good way to describe what was going on with Henry Cavill's face in Justice League.
A Cavill-cade of mustache comments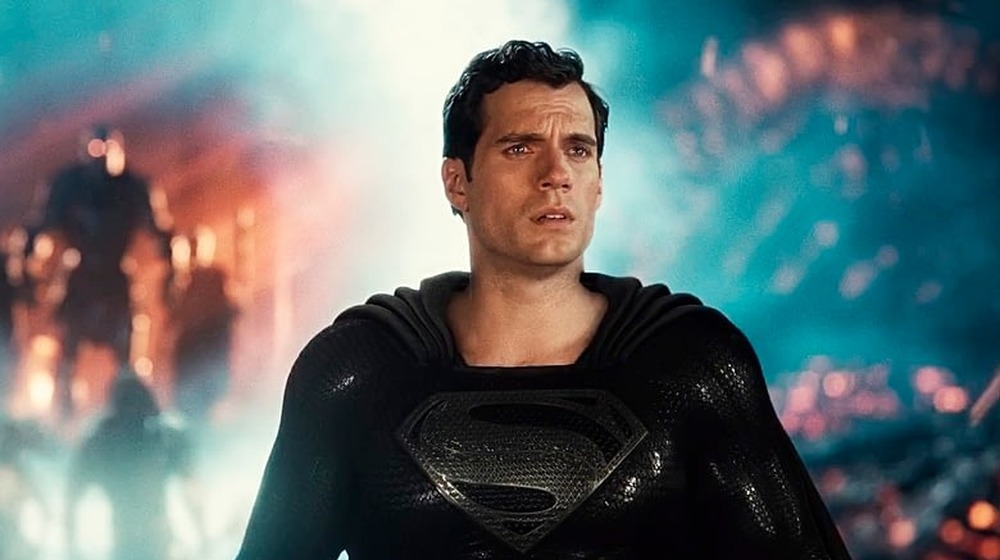 HBO Max/DC Entertainment
The man who was most affected by the mustache fiasco was Henry Cavill, of course, who was the subject of the memes Snyder is referencing. Cavill has been a good sport throughout the whole mustache saga. In 2017, he posted a photo from the set of Mission: Impossible – Fallout and captioned it, "it is time to finally set the record straight in this moustache fiasco." (Cavill spells "mustache" the British way because he's British.) He joked that the photo was not a look at the set of Fallout but "the latest in a series of weapons being designed by Warner Bros and Paramount Studios to combat the entity known as 'Henry Cavill's Moustache.'"
When the #ReleaseTheSnyderCut movement was building in 2019, Cavill didn't say much about it publicly, and when he did, he joked that talking about Justice League brought back painful memories. "I miss my mustache — which is the most important thing," Cavill told entertainment reporter Jake Hamilton. "And for me, it was just a harrowing reminder that I didn't have it anymore. And so I just didn't want to dig that wound any deeper."
But now that the Snyder Cut is out, Cavill posted a message of congratulations to his director. "I couldn't be happier to see your vision for Justice League realised," he wrote on Instagram. "And what a movie it is!"
Cavill is surely more relieved than anyone to finally be putting Mustache-Gate behind him.