The Flash Actor Teases His Character's Future - Exclusive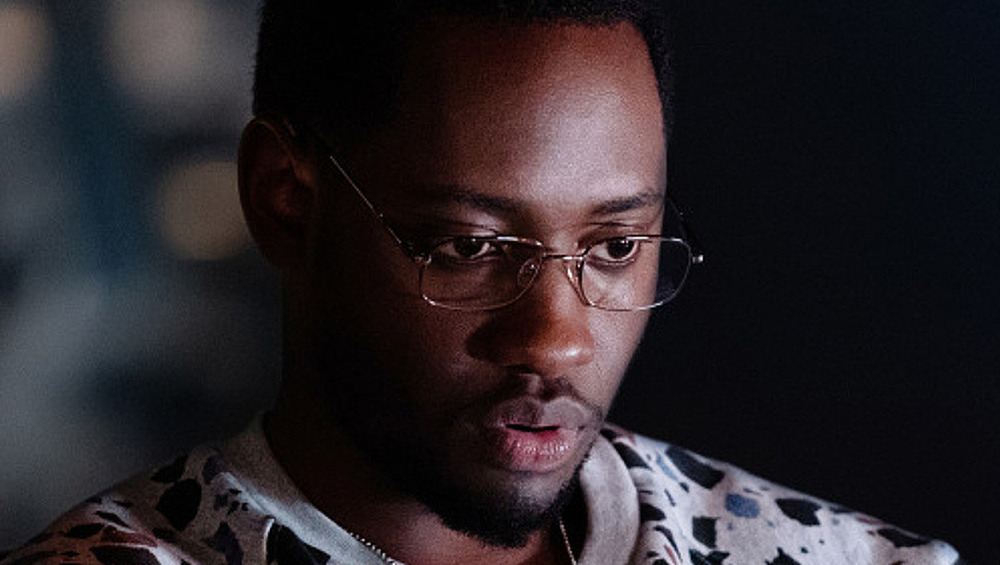 The CW
Contains spoilers for The Flash
The CW found itself in the unenviable position of having to shorten the sixth season of The Flash in 2020, leaving fans unaware of how Barry Allen (Grant Gustin) would get his speed back after the death of the Speed Force. Yes, we all knew that Eva MCulloch's (Efrat Dor) time as Mirror Monarch wouldn't last very far into season 7, and we also knew that Iris West (Candice Patton) would be out of the mirror universe sooner than later.
But with "Mother," the third episode of season 7 that premiered on March 16, 2021, tying up those dangling threads, we now have much more interesting questions — namely how the creation of a new organic speed force and the return of the original Harrison Wells (Tom Cavanagh) will impact the show this year. And the answer to some of those questions will likely be answered through the latest actor to become a Flash season 7 regular: Brandon McKnight, who plays Chester P. Runk.
Chester, like Cisco Ramon (Carlos Valdes), is a science nerd, but that doesn't make Cisco and Chester the same. Chatting with the actor in an exclusive interview, Looper asked McKnight what the future of The Flash looks like through Chester's eyes, and what part he'll play in it.
Chester's greatest power isn't what you think it is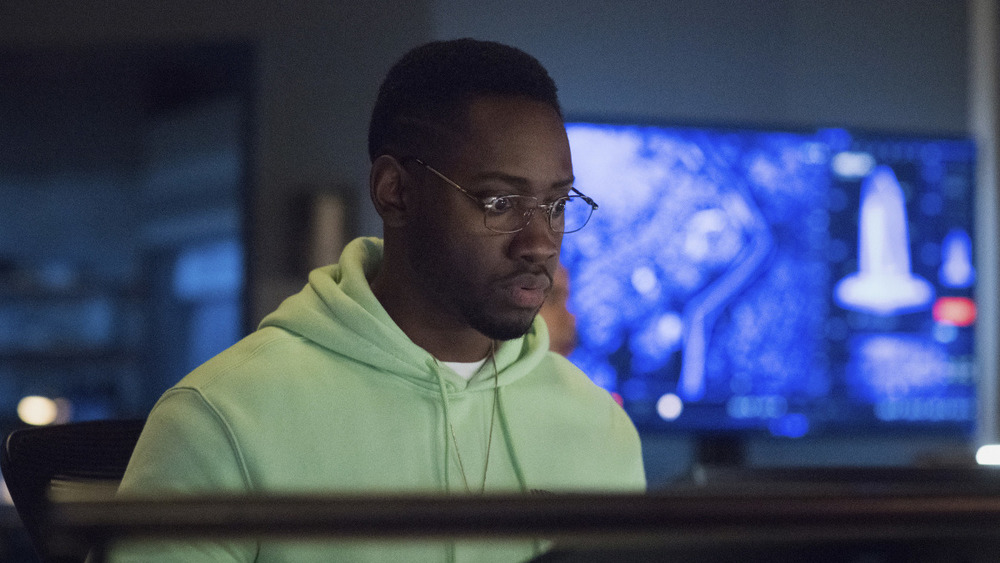 The CW
McKnight revealed that Chester is "definitely going to be taking on more of a larger role as he becomes more and more confident throughout the season." With growth comes responsibility, and this journey won't be an easy one for Chester to endure. As McKnight explained, "He'll be challenged this season, and he'll have no choice but to become more confident in himself and in the decisions that he makes — especially in this world, where s***'s hitting the fan every day. And this is a guy who's a bit of a pacifist, doesn't really like violence, so he's going to have to become accustomed to that lifestyle and those things happening."
How Chester will deal with things is very much in keeping with the way Barry Allen, aka the Paragon of Love, solves problems. "Eric Wallace, the showrunner, told me early [on] to think about Chester as being the most empathetic person in every room that he walks into [but] he just doesn't know it," said McKnight. "He doesn't realize it, but he's almost a little bit of a ... I don't want to say a motivational speaker, but he can really lift people up because he's so positive and because he feels everything. So he's definitely a very good support system for the team as well, outside of just his intelligence and his engineering and all the science stuff."
Will aliens appear in The Flash season 7?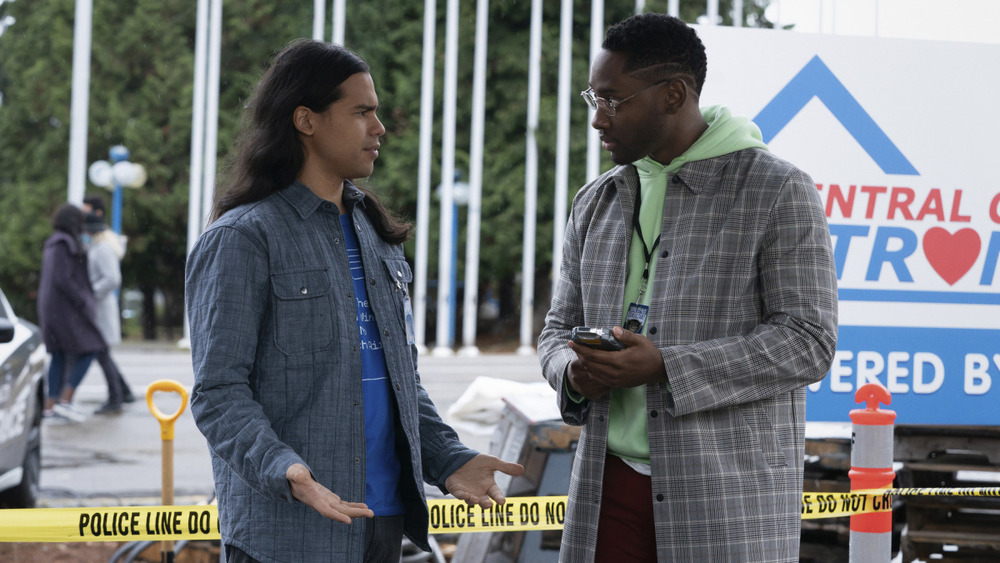 The CW
Since we know Chester is a big fan of aliens and we know that Sara Lance (Caity Lotz) was kidnapped by aliens at the end of DC's Legends of Tomorrow season 5, naturally, we wanted to know if there were any little green men in Chester's future. 
"I personally would love to see some aliens — especially for Chester's sake — come into The Flash so that we can see that side of him as well, because that's where my character started," McKnight told Looper. "But as for [whether we're] actually going to see any aliens? Just got to wait and see, I guess." (The phrase "wait and see" has us thinking aliens are inevitable on The Flash season 7.)
One thing McKnight did confirm for absolute certain is this: "There'll be tons of villain-naming, for sure — definitely look forward to that." Who will become the best villain-namer on the show — Cisco or Chester? We'll have to stay tuned to find out.
The Flash airs new episodes on Tuesdays at 8 PM ET on the CW.