Disenchantment Season 4 - What We Know So Far
Netflix
Matt Groening has never ceased to poke fun at his own interests. In his past endeavors, The Simpsons mocked suburban life, the nuclear family, and society at large. Meanwhile, Futurama cleverly deconstructed science fiction's various tropes before anyone ever heard of Rick & Morty. After leaving both of those projects, however, Groening never let up.
In 2018, he started a new series called Disenchantment, another ruthless parody drawn in Groening's typical style. But instead of sci-fi or suburbia, this one is set out to rib anything and everything about the fantasy genre (picking up where the Futurama film, Bender's Game, left off). With three ten-episode seasons already in the bag, Disenchantment has been giving fans exactly what they wanted. Now, it has been months since season 3 released. After the show's latest ending, fans are wondering when they will get to see season 4 and what their favorite characters' fates will be.
When is Disenchantment season 4 releasing?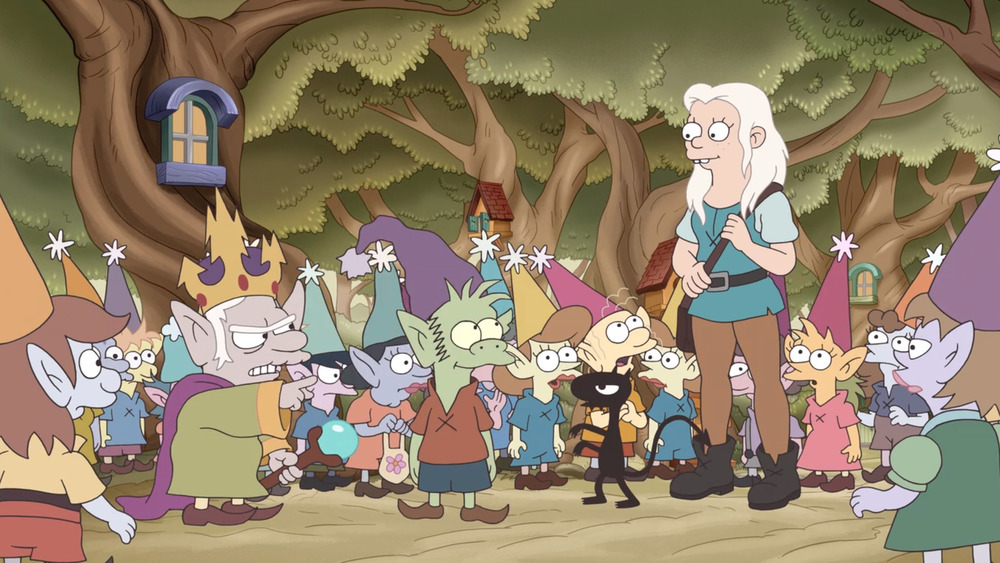 Netflix
Regretfully, there still has been no official announcement regarding Disenchantment season 4's release date. According to Variety, we know that the show is slated to have another ten episodes at least. Netflix purchased 20 more episodes of the show back in 2018. This was after the streaming company already approved production for the second season.
While we have no information on an exact release date for Disenchantment, the release pattern of each season suggests that fans will get to see season 4 sometime in 2022. Each season so far has released roughly one year after each other, starting in 2018. Barring a small break in 2020 (which may or may not have been due to COVID-19), Disenchantment has stuck well to this schedule. So, for now, it seems as though fans will have to wait out 2021 to see more of Bean, Luci, and Elfo.
Who is the cast going to be?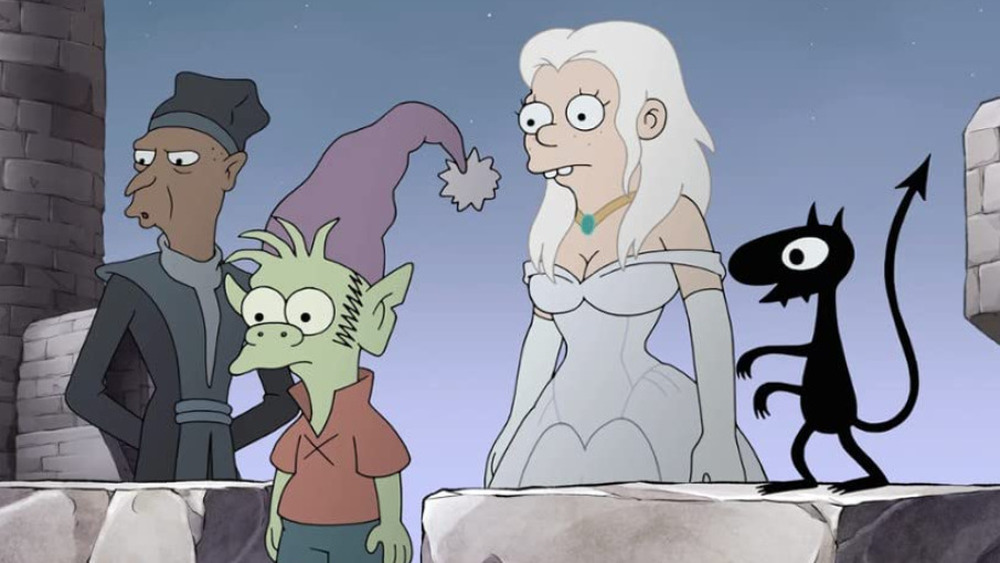 Netflix
It can be safely assumed that many of Disenchantment's cast will return for season 4. The last season left off with a bit of a cliffhanger for the main characters, so fans can at least expect to see Bean (Abbi Jacobson), Elfo (Nat Faxon), and Luci (Eric Andre). Likewise, King Zøg (John DiMaggio) and Queen Dagmar (Sharon Horgan) played major roles in events leading up to season 3's conclusion, so fans will likely see them again.
Unfortunately, there are no new cast announcements from Netflix or Disenchantment's creators. Fans waiting for hints at new or returning side characters will have to hold their horses a while longer before they learn anything. It's possible that they won't learn about the show's new voices until season 4 is much closer to releasing, if not already released. The same can be said for another important element of the show.
What will season 4 be about?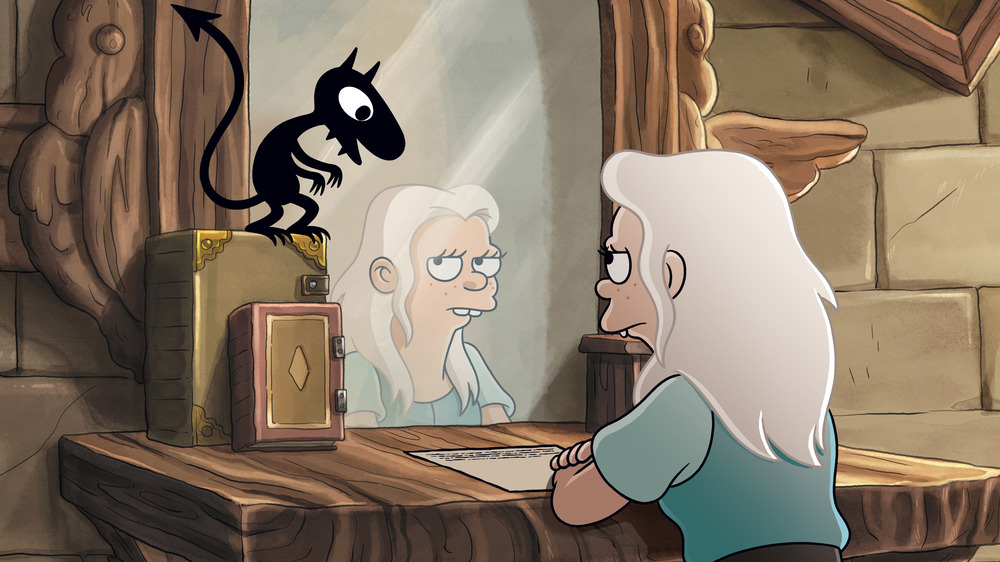 Netflix
Along with the eventual release date and cast, there have been no announcements regarding season 4's story. Fans can speculate based on the loose threads left by season 3's finale, but there are no certainties. Last we saw them, major characters Bean and Luci have been sent to one of the two afterlives (though, only one via the traditional method). Meanwhile, Elfo was taken by a group of ogres for blinding their prince.
The protagonists are very much in dire straits, and their fates are currently uncertain. In a way, this makes the relative drought of information a kind of contribution to the series' sense of suspense. Fans will be on the edge of their seats during this transition period between seasons.
Luckily, fans at least have a confident chance of seeing season 4. As previously stated, Netflix has another 10 episodes already planned (and likely in production), so fans can expect some of their questions to get answered. Until then, however, they can expect to stew in their suspense.