Hypodermic Sally From American Horror Story Is Unrecognizable In Real Life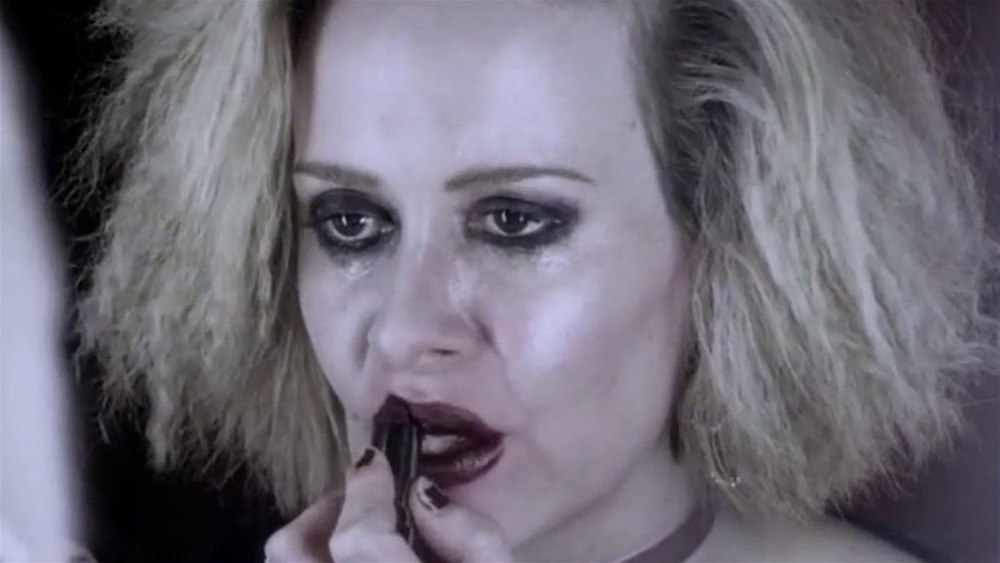 FX
American Horror Story: Hotel brought us a fresh new location, storylines, and characters with dark pasts that continue to haunt them. Hotel introduced Lady Gaga as The Countess, Kathy Bates as a front-desk clerk with an estranged relationship with her son, a fabulous bartender named Liz Taylor (Denis O'Hare), and of course, Sally McKenna/Hypodermic Sally, played by Sarah Paulson. Paulson has been a mainstay cast member since the very beginning of AHS and has had the chance to play a variety of characters who are much different from one another.
Paulson fully embodies all of the roles creators Ryan Murphy and Brad Falchuk send her way, but her role as Hypodermic Sally is a side of her that fans haven't seen.
Paulson might be known for her breakout characters in AHS, and fans might also know her for other roles such as the suffocating mother in Run, Dr. Ellie Staple in Glass, and even as Abby Gerhard in Carol. However, Sally arguably takes the cake as her darkest role yet. 
Hypodermic Sally has no boundaries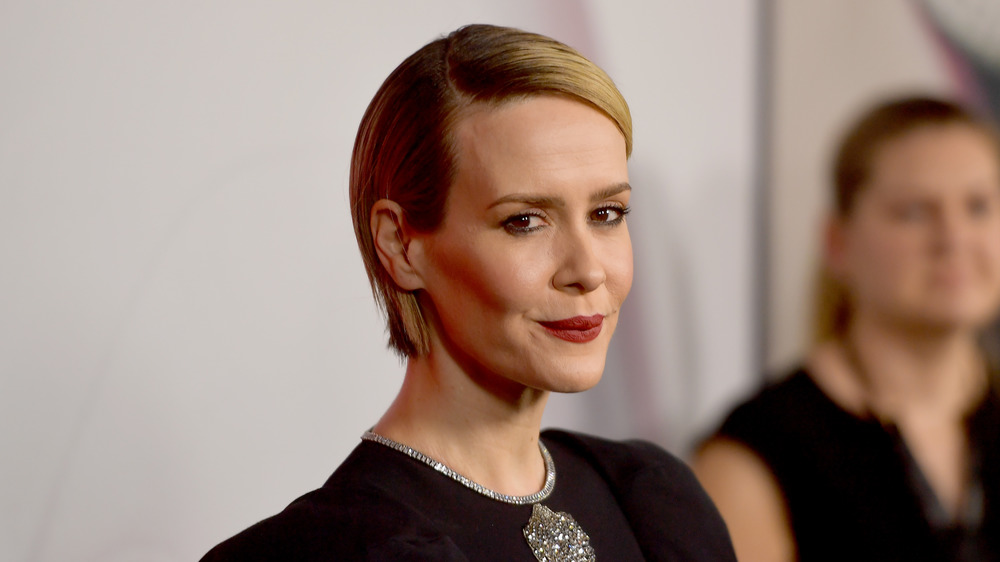 Matt Winkelmeyer/Getty Images
Sure, underneath that crimped hair and heavy makeup is a 13-time award-winner in Sarah Paulson, but she is unrecognizable in a few ways. First off, this is one of the few characters Paulson plays who isn't the main villain or hero in an AHS season. Her role of Billie Dean Howard in Murder House is a little like that, too, but she becomes much more centralized when Paulson reprises Howard in Roanoke, Hotel, and Apocalypse. 
Paulson's AHS roles usually find the good in the situation at hand, but Sally is quite the opposite. She's bound to Hotel Cortez for all eternity after dying there, and from what viewers see, her time there is spent helping the Addiction Demon, aiding in murder, and overall, being a menace that won't stop. 
Paulson spoke to Variety Magazine about her role and how it stands out from the rest. "I can make really crazy choices in my scenes because Sally just doesn't give a bleep. She's incredibly selfish, so I can make selfish decisions," she said. 
The actress went on to say that working like this isn't how she usually rolls. "That's really fun because that's not really how I work as an actor," she explained. "I haven't really had an opportunity to portray any of it."