How Rare And Valuable The Quebec Taken Medal From Pawn Stars Really Is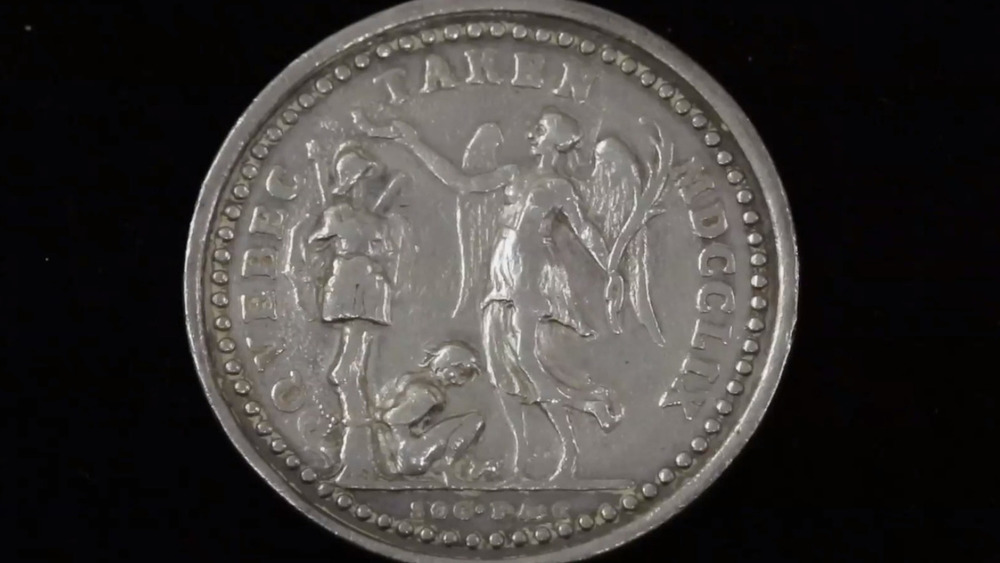 History
The latest episode of Pawn Stars saw a Quebec Taken Medal come into the shop — and right back out after no price could be settled on. The customer wanted $1,500 for the medal, and Austin "Chumlee" Russell offered $1,250. However, the customer turned it down.
As explained in the episode, the Quebec Taken Medal was awarded to British soldiers after the successful capture of Quebec in the Seven Years War. This was a huge win for the British, and it even affected the United States' own Revolutionary War. The battle that took place was quick, ending after less than an hour, and it was a turning point for the war in general. 
The history and significance of this battle directly relates to how valuable the Quebec Taken Medal is, and there's a reason why Chumlee wanted the product to begin with. While it might not be the most valuable coin to ever be seen on the show, it is an interesting piece of history.
Calculating the value of the Quebec Taken Medal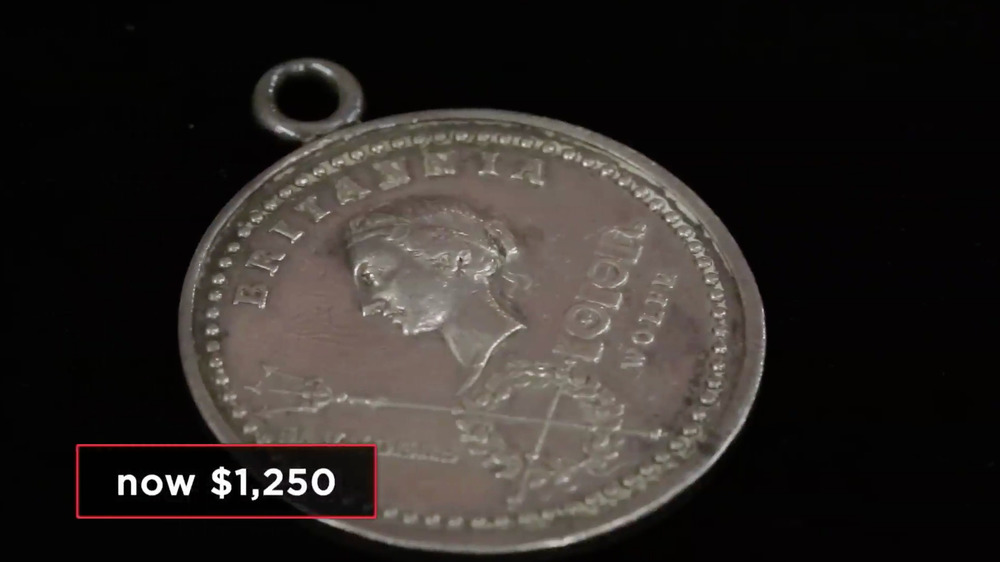 History
According to numbers from Encyclopaedia Britannica, there were roughly 4,500 British soldiers who survived the skirmish. Essentially, this means that there were about 4,500 medals given out. This doesn't make the medal anything wildly valuable, but it's not exactly the most common coin on the market either.
The battle happened in 1759, which was 262 years ago. As often happens with history, artifacts were lost, and the number of these coins has decreased naturally — especially those in near-perfect condition. The Quebec Taken Medal featured on Pawn Stars seemed to be in near-mint condition, which would raise its value. 
According to LiveAuctioneers, a Quebec Taken Medal last sold for $550. Judging by the pictures, the coin looked to be in a slightly worse shape than the coin featured on Pawn Stars. Given that Chumlee was offering $1,250 for the Quebec Taken Medal, the last coin sold isn't comparable in terms of quality. It wasn't the most expensive item the show has seen, but it's definitely a pretty penny for a coin.