Why A Farm In Western Massachusetts Shocked Christopher Lloyd During Expedition: Back To The Future - Exclusive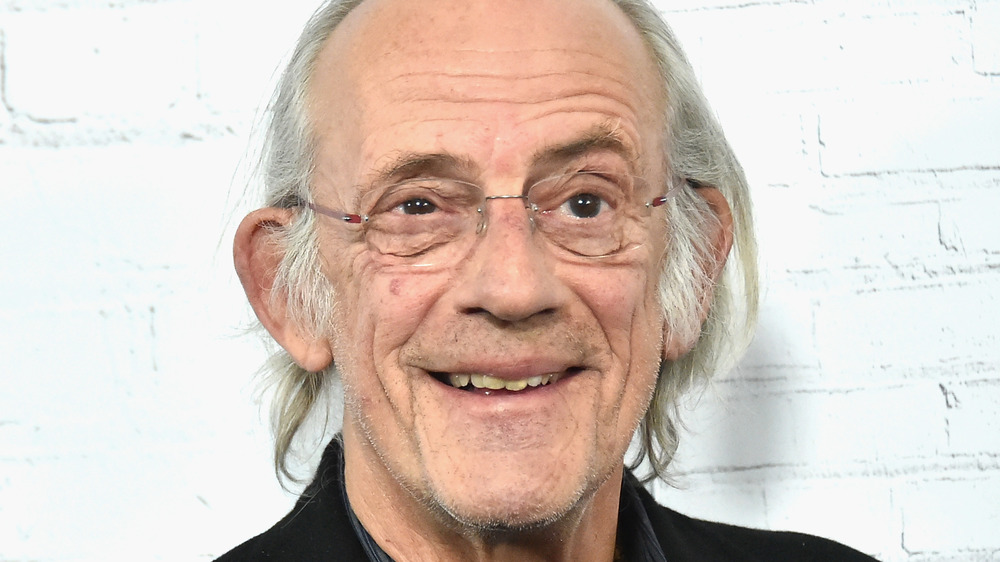 Mike Coppola/Getty Images
There's no question that the enduring success of the Back to the Future trilogy, which began in 1985, can in large part be credited to the undying love that fans have for the movies. In a way, it's the enthusiasm that fans have carried forth since Back to the Future Part III was released in 1990 that helped pave the way for the new Discovery+ docuseries Expedition: Back to the Future.
Streaming now on Discovery+, Expedition: Back to the Future stars Dr. Emmett Brown himself, iconic actor Christopher Lloyd, who joins the series' host, Josh Gates, to locate the A-car used in the first Back to the Future movie — the time-traveling DeLorean DMC that Doc backs out of his moving van at the Twin Pines Mall, so Marty McFly (Michael J. Fox) can embark on his trip that will take him back in time to save the future of his family. It's a monumental task, though, since the A-car — which the series shows Lloyd and Gates attempt to recover, to donate to the Michael J. Fox Foundation for Parkinson's Research — is one of seven DeLoreans used in the trilogy. And since the sportscars used in the films are owned by either Universal Studios, museums, or private collectors, Lloyd and Gates find themselves in a Back to the Future-style race against time, across the country, to secure the A-car for Fox's foundation.
Speaking to Looper about this adventure, Lloyd described a surprising discovery they made in rural Western Massachusetts. 
Christopher Lloyd went searching for the super collectors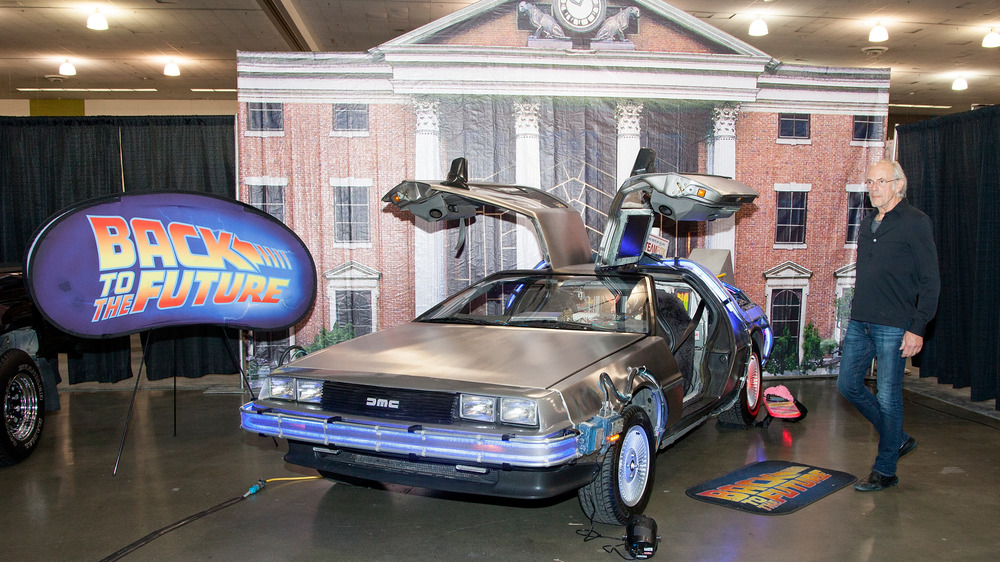 Kelly Sullivan/Getty Images
While some of the DeLoreans are located in Los Angeles, the second episode shows Lloyd and Gates bounding eastward, to hopefully locate the car that they are looking for after coming up short in the first episode of Expedition: Back to the Future. Much to Lloyd's surprise, the prize DeLorean he and Gates were looking for could, possibly, be in the possession of Massachusetts-based collectors Bill and Patrick Shea.
"They are Back to the Future devotees. They just love it, and they were so thrilled to exhibit what they have," Lloyd told Looper in an exclusive interview. "So, [Josh and I] went through a rural area, farm country in Western Massachusetts, to seek out one of those seven DeLoreans that was supposed to be there. [We drove] up rural roads with farms and solitude and quiet, and walked this little driveway to a farmhouse. [The Sheas had] two or three barns that are packed with anything you could possibly associate with Back to the Future. It's astounding."
Lloyd said he was surprised how such an immense collection could not only be nestled a remote area, but in such of an unassuming way.
"There's no neon sign saying, 'Go this way,' or anything like that, but there it is, in the middle of [the country], sitting there, and that was certainly a treat," Lloyd said. "They were a wonderful family, they ran the farm, but they were hobbyists who love Back to the Future."
Christopher Lloyd on becoming Doc Brown again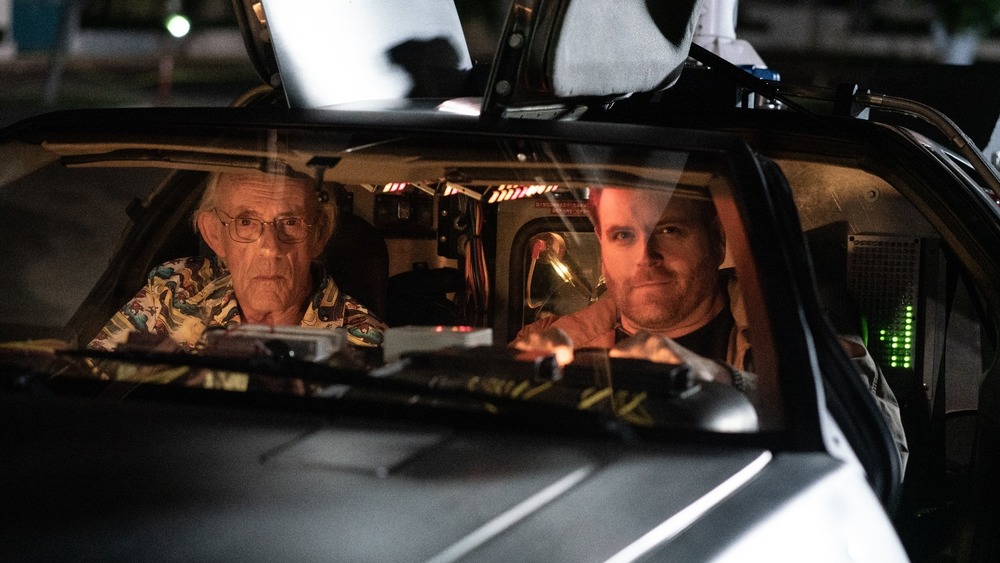 Discovery+
Expedition: Back to the Future is unique in that, at its heart, it's a docuseries — but in a clever move, it is scripted like a television comedy that gives Lloyd an opportunity to not only play Doc Brown again, but also play himself. However, after seeing how both characters possess the same sort of comedic sensibilities, some fans — after viewing Expedition: Back to the Future – may be apt to think that Doc Brown and Lloyd are actually one in the same.
"They called me up, and we talked, and I was excited about it but a little bit uncertain. I mean, I actually am Doc Brown [at the beginning of the series] and for the remainder of show, I'm myself. So, I wasn't doing a character, I was being myself," Lloyd revealed to Looper. "Usually when I do [a role], it involves taking on another life. The one I'm taking on, in this instance is my own, and so it had some intricate areas, in my head anyway, to explore."
Lloyd said playing both himself and Doc Brown in the same series called for a tricky balancing act, but he thinks the writers handled the task splendidly. "Yes, [it was] wonderful writing with such a certain kind of wit and humor to it, which made it clear to me where we were going with the material, and yet it didn't violate any thoughts I had about it. It just kind of melded. Yeah, it was good," Lloyd observed. "I felt, too, I would see that there were a lot of humor in it, a little of it subtle."
In addition to Lloyd, many Back to the Future stars make guest appearances in the Expedition series, including Fox, Lea Thompson (Lorraine Baines McFly), Donald Fullilove (Goldie Wilson), James Tolkan (Mr. Strickland), and Harry Waters Jr. (Marvin Berry). Also featuring Back to the Future co-creator Bob Gale, Expedition: Back to the Future is streaming now on Discovery+.