The One SAS Red Notice Scene That Gave Andy Serkis The Most Trouble - Exclusive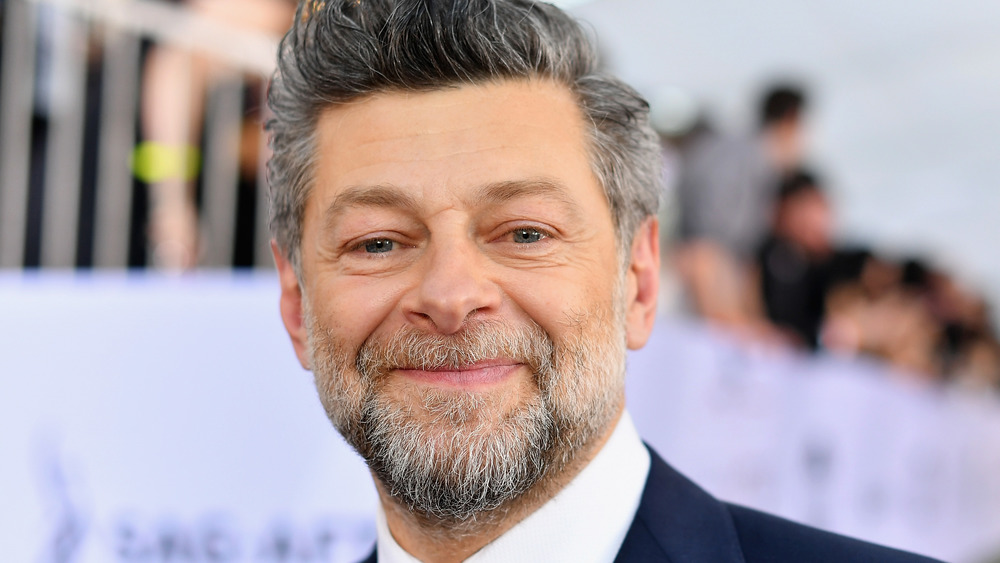 Mike Coppola/Getty Images
Andy Serkis takes being coolheaded to a new level in SAS: Red Notice. The charged action-thriller is based on a novel by Andy McNab, who also co-wrote the screenplay. Serkis stars as George Clements, a member of the British Special Air Service (SAS) whose skills -– and patience -– are put to the test when a hyper-focused mercenary group called the Black Swans descend on a passenger train, traveling below the English Channel, driven by a mission of destruction.
There's no surprise that Serkis can make your jaw drop as you watch Clements calmly maneuver his way through a dangerous and chaotic landscape. He's wowed audiences for years. From his motion-capture performances in movies like the J.R.R. Tolkien-inspired Lord of the Rings Trilogy and The Hobbit: An Unexpected Journey, to starring as seminal punk-rock musician Ian Drury in Sex & Drugs & Rock & Roll, the actor moves with fluidity into each new challenge, totally owning his characters. The process of polishing that role for the final product takes work, glitches included. 
In an exclusive interview with Looper, Serkis talked about the challenges. "We were under a lot of pressure because the shooting was quite fast and furious," he said. "It was about getting your head down [and getting to work]."
Andy Serkis dishes on his dialogue dilemma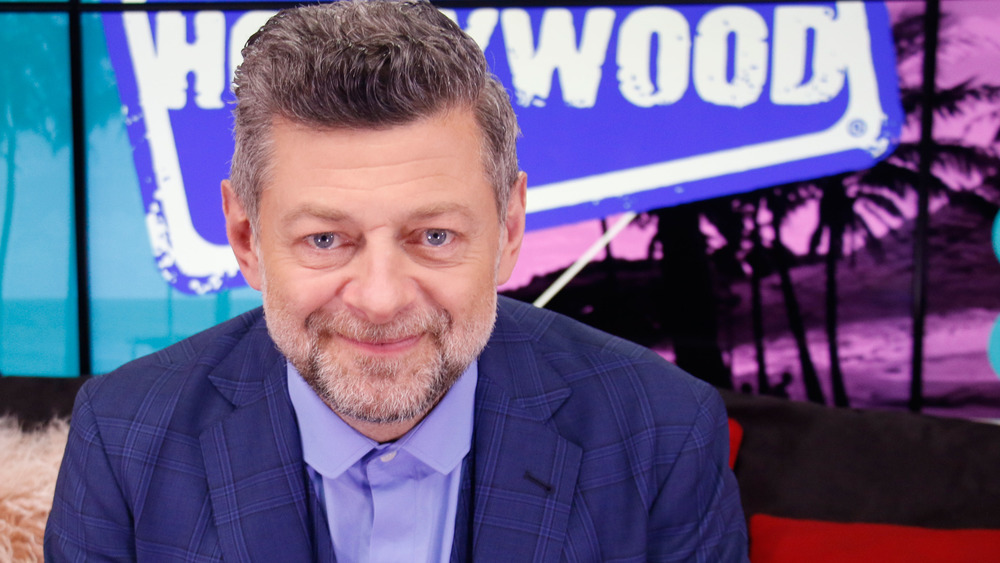 Young Hollywood/Getty Images
Noel Clarke is one of SAS: Red Notice's stars. The Level and Bulletproof are two of the TV shows on his extensive resume, and he was also Mickey Smith, one of Dr. Who's many companions. Clarke appeared with Serkis in Sex & Drugs & Rock & Roll and said that he is "great fun to work with." He also let us in on the fact that in this current movie, one of his scenes with Clarke was "quite pressured."
"[The scene] involved lots of vehicles going down the tunnel. We'd changed the dialogue -– the scene was rewritten the night before, and I couldn't get the former dialogue out of my head." Serkis said he rarely gets thrown when it comes to dialogue, but this time it was different. "For some reason, this really threw me. We had to re-shoot the scene so many times because we just kept getting tangled up. Actually, it's a scene where Noel and I are facing off with each other, so, by the end of it, we were really, really there."
Though the scene was taxing, Serkis says the camaraderie on set lent enjoyment. "There was that pressure, as you've got military vehicles timed and waiting on your cues, but it was fun as well."
See Andy Serkis stay collected through the unrest of the suspenseful SAS: Red Notice, now streaming.