Is Zack Snyder Secretly Hiding In A Justice League Scene?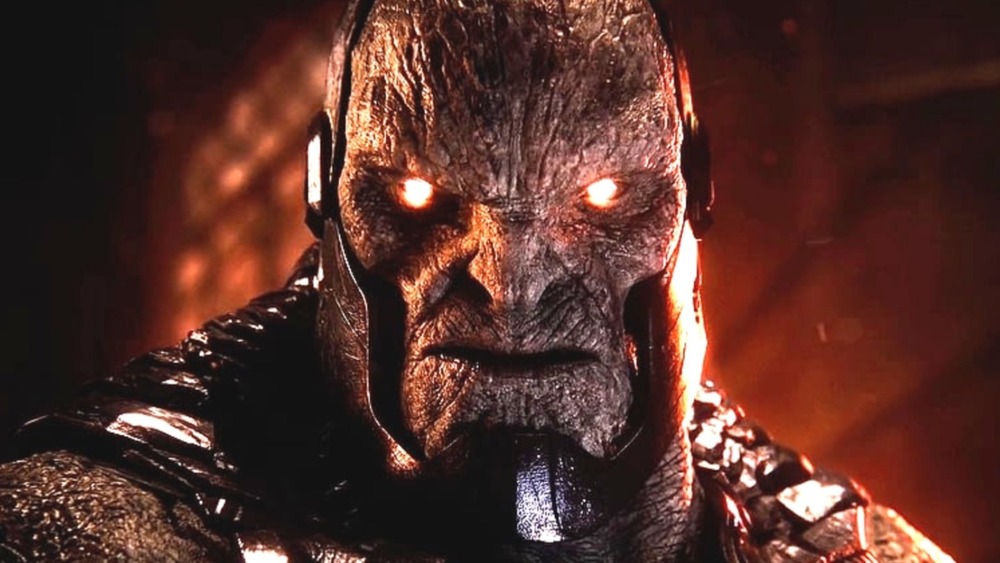 HBO Max/DC Entertainment
If you click a link and buy a product or service from a merchant, we may be paid an affiliate commission.
Director cameos are always fun little treats for movie fans in the know. Alfred Hitchcock, of course, is the director who's most famous for always inserting himself into his own movies. He appeared as a non-speaking extra in almost all of his films, always a face in the crowd, someone trying to board a bus and getting the door slammed in his face, or something to that effect. Many directors since Hitchcock have stepped in front of the camera for blink-and-you-miss-it appearances, including George Lucas in Revenge of the Sith and Peter Jackson in all of the Lord of the Rings movies (via ScreenCrush).
The latest director to do it is Zack Snyder, whom eagle-eyed fans spotted in the background of a scene in Zack Snyder's Justice League, his four-hour director's cut of the DC superhero team-up movie that debuted on HBO Max on March 18. Insider confirmed with Snyder's publicist that the director is in fact visible at around the 16-minute mark in the film. As Lois Lane (Amy Adams) is leaving a coffee shop and preparing to open her umbrella, Snyder is visible through the shop's window. Yes, Zack Snyder's Justice League is so much the director's movie that he's actually in it.
It's a special location for Zack Snyder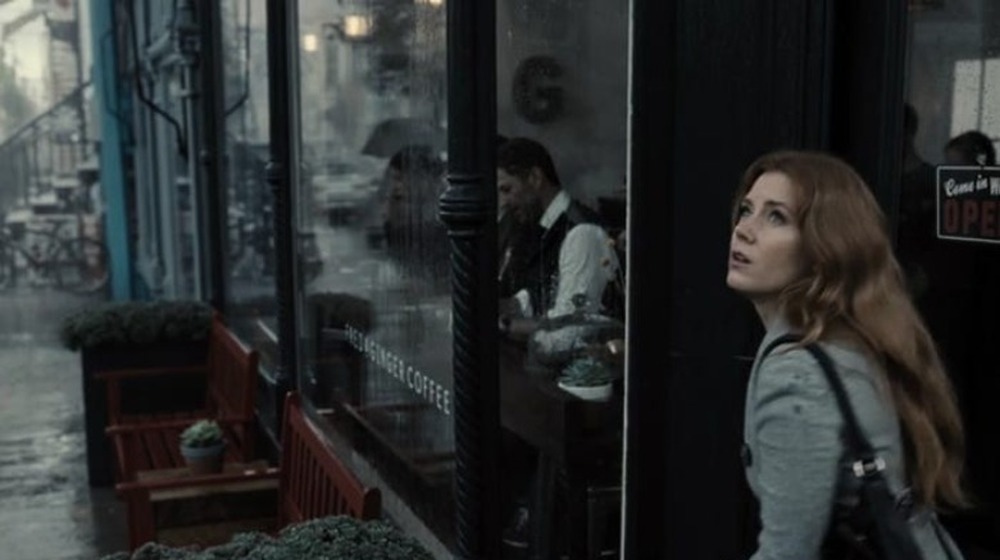 HBO Max/DC Entertainment
Snyder's publicist explained that the location of Zack Snyder's cameo in Justice League has personal significance to the director. The shop is a real place called Fred & Ginger Coffee in Kings Langley, an English town near the studio where the movie was filmed. Snyder's representative Bebe Lerner Baron told Insider that Snyder would go there to work on storyboards for the film. You'd have to confirm with the staff of the shop as to whether he actually liked to sit in that exact spot, however. 
Fred & Ginger Coffee is itself named in a tribute to the movies, bearing as it does the names of Fred Astaire and Ginger Rogers, the legendary 1930s Hollywood dance partners known for films such as Top Hat and The Gay Divorcee. Fred & Ginger has two locations in the suburbs of London, one in Kings Langley, and one in Berkhamsted. The shops' house brew is "a bespoke blend with Campbell & Syme Roastery which carries a flavour profile of chocolate, hazelnut & cherry," according to Fred & Ginger's website. The whole menu sounds delicious and the shop itself looks cozy, so any Justice League superfans looking to make a pilgrimage to where the film was made would do well to pay Fred & Ginger Coffee a visit. If they take a seat in the window, they might feel just like Zack Snyder himself.