The Nicolas Cage Martial Arts Flop That's Crushing It On Netflix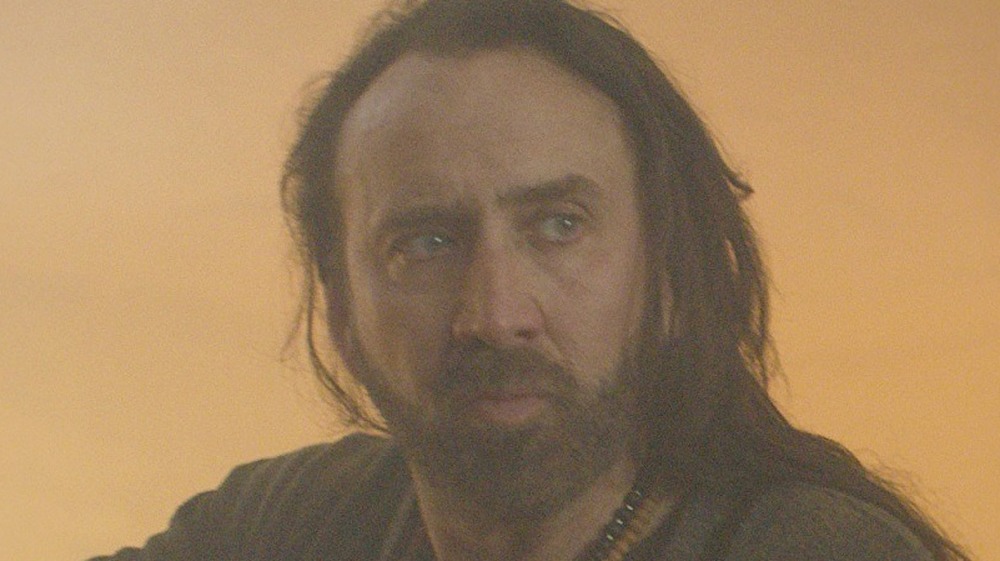 The Avenue Entertainment
At this point, there are enough Nicolas Cage movies that bombed during their initial release, only to kill it once they arrived on streaming, that they should be considered their own genre.
The latest entry in this pantheon is Jiu Jitsu, a 2020 action film currently available on Netflix. The movie blends martial arts and sci-fi to tell the story of a group of Jiu Jitsu warriors who must defend the earth from a mysterious and deadly alien force. Cage plays Wylie, a seasoned member of this order who helps amnesiac Jake (Alain Moussi) come to terms with his destiny.
When the movie was released in 2020, it raked in just under $100,000 at the global box office. We can cut the film some slack in that department, as it came out during the midst of the COVID-19 pandemic. But the movie was also a bomb with critics. On Rotten Tomatoes, it only has a 27% approval rating with professional reviewers.
That being said, the movie does have a 71% audience approval rating and is currently crushing it on Netflix. At the time of writing, Jiu Jitsu is in the top 10 most viewed movies in the US.
There are a number of reasons that could explain why audiences are flocking to this former flop. Of course, one of the most obvious guesses is the presence of Cage himself. According to his director and co-stars, Cage didn't just bring his delightfully unhinged brand of acting to the project. He also proved to be an asset for the film's intense fight scenes.
Cage's martial arts training helped him impress the cast and crew of Jiu Jitsu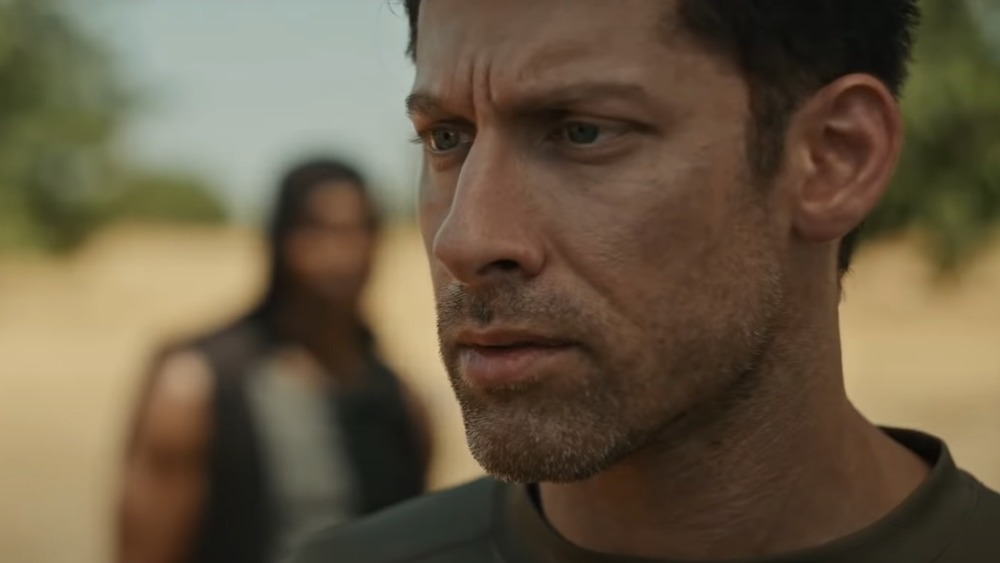 The Avenue Entertainment
During an interview with The AU Review, the director of Jiu Jitsu, Dimitri Logothetis, spoke about how Cage came to be involved in the film. He explained that Cage initially wasn't free for the movie, but then "he became available because the project got pushed back." That turned out to be a boon for Logothetis. The director praised the veteran actor, who he said, "really embraces the genre and delivered an exceptional performance."
Logothetis also revealed, "In addition to that, he trains in Jiu Jitsu so he was able to do 80% of his own stunts himself." While he might not always get the opportunity to show it in his movies, Cage is indeed known to train in martial arts, specifically Brazilian Jiu Jitsu (via Martian Arts & Action Movies). In a separate interview with Inverse, Logothetis clarified, "I doubled him only in the areas I thought he would get himself hurt."
While speaking with us here at Looper, Moussi also lauded his co-star's commitment to the film's many action scenes. He said that Cage was eager to put in the hours to get his sequences just right and even came in on weekends to train. "He was diligent. He wanted to be as good as possible to shoot the scenes," Moussi said of Cage's work ethic. He went on to add, "He really wanted to go and understand what was going on in order for him to deliver his own performance after, which I thought was really cool."
You can check out the fruit of Cage's efforts in Jiu Jitsu, which is currently available for streaming on Netflix.